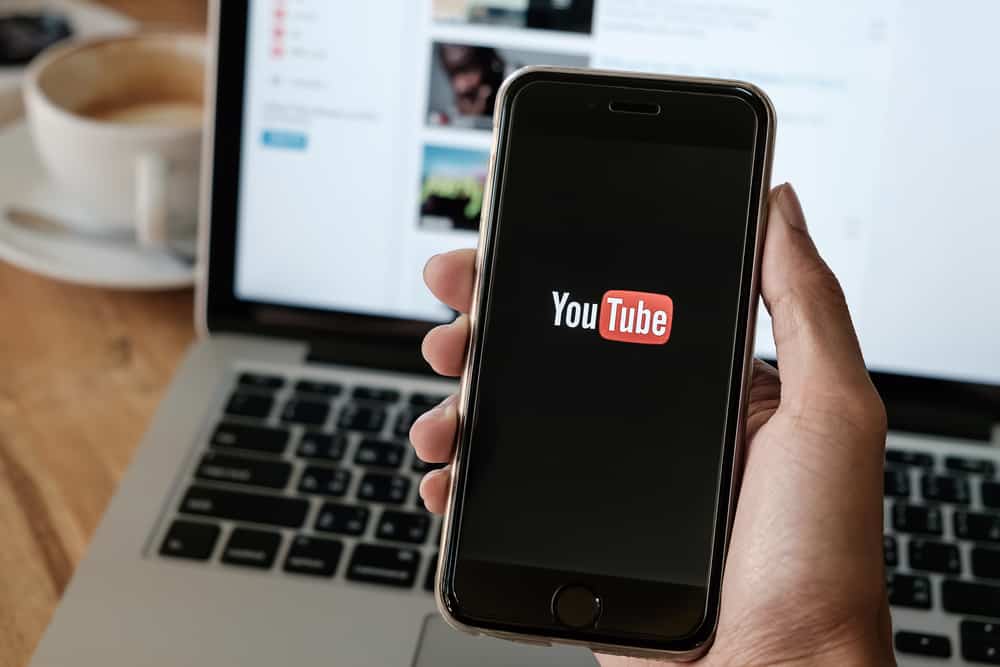 If you're like most people, you probably have a YouTube account. And if you have a YouTube account, chances are you've noticed that you can customize your banner. But did you know that you can change your YouTube banner on your iPhone?
There are several ways to change the banner for your YouTube channel using your iPhone. You can do this from the YouTube app or a web browser such as Safari, Chrome, etc.
Maybe you want to change the look of your channel, or maybe you want to promote a new video or project that you're working on. Whatever the reason, changing your YouTube banner on your iPhone is easy.
This article walks you through different methods to change the YouTube banner using an iPhone.
Method #1: Changing YouTube Banner Using YouTube Mobile 
On YouTube, you have the opportunity to add your personal touches and make your channel more visually appealing. Your banner is usually displayed at the top of your page; changing it is a great way to be creative.
There are a few different ways that you can go about doing this, but the easiest way is to use the YouTube app. It's as simple as the steps below.
Open the YouTube app on your iPhone and ensure you're signed in.
Click the profile icon in the top-right corner of the homepage.
Choose "Your Channel" from the drop-down menu.
Click the pen symbol icon next to "Manage Videos" to edit your channel.
Tap the camera icon at the top-right corner of your banner.
Change your banner by taking a photo or selecting one from your library.
Once you've chosen an image, you can crop and adjust it as needed. When you're finished, tap "Save" in the top-right corner of the screen. Your new banner will now be saved!
And that's all there is to it! Now you know how to change your YouTube banner on your iPhone using the YouTube app.
Method #2: Changing YouTube Banner Using Web Browser
You can change your banner on the YouTube desktop version by going to your channel settings. But what if you want to change your banner while you're on the go? Luckily, it's easy to change your YouTube banner on your iPhone using the YouTube website. 
You need to log into YouTube from your web browser and make the changes from there. Here's how.
Open Safari or any other web browser of your choice on your iPhone.
Go to www.youtube.com and log in to your account.
Click the "Aa" option on Safari or the three-dot menu icon on Chrome from the top bar to request the site's desktop version.
Go to your channel by clicking on the profile icon in the top-right corner and selecting "Your Channel".
Click "Customize Channel" to get into the customization options.
Tap "Continue to Studio" if the pop-up for downloading the YouTube Studio app comes.
Click "Branding" to customize the look of your channel, including changing the profile picture, banner, and more.
And you're done. Your new YouTube banner will be visible when people visit your channel on their desktop or mobile devices.
Conclusion
Changing your YouTube banner on an iPhone is a pretty straightforward process. Just ensure you have a good quality image that is the right size and then follow the steps outlined in this article. You should have no problem getting your new banner up and running in no time.
Frequently Asked Questions
What is the size of a YouTube banner on the iPhone?
YouTube banners should have dimensions of 2048 x 1152 pixels and an aspect ratio of 16:9 so that people can view them on all kinds of devices, such as mobile phones and desktop computers.
What app can I use to make a YouTube banner?
There are numerous apps available in the App Store, and you can also use an online tool such as Canva or other online banner makers to create your banners using pre-designed templates.
How do I make a picture into a banner?
The easiest way to make a YouTube banner out of a picture is to resize the image to the required dimensions using an image resizing tool and upload it to your channel.
How do I add Channel art on YouTube Mobile?
Like we did with the banner, you can also change the channel art of your YouTube channel via the YouTube Mobile app or your iPhone's web browser.
How do I change my YouTube banner on my iPhone?
You can change YouTube banners via the YouTube mobile app or the web browser; both methods are outlined above.