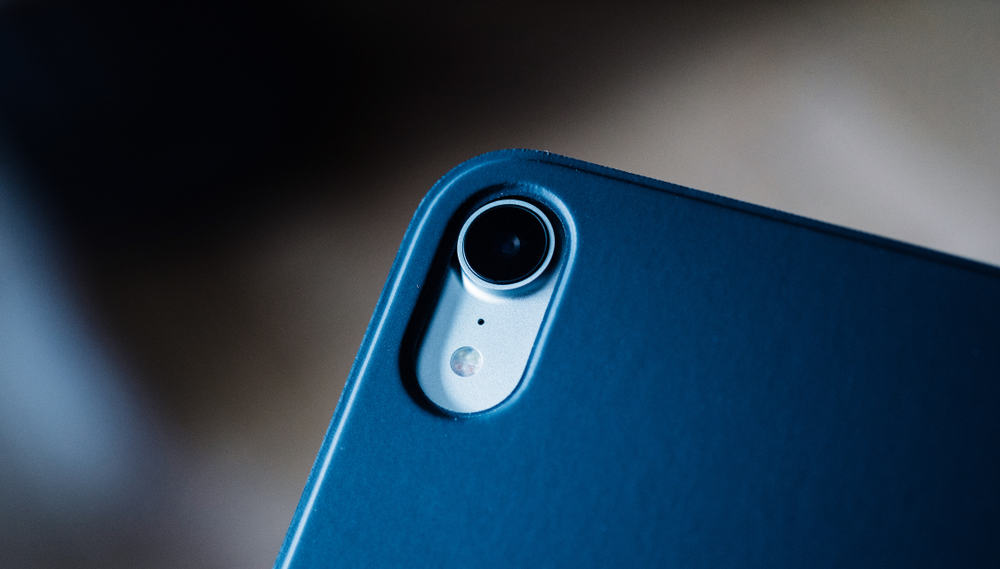 Do you have an iPad with a dirty case? And worried about how you will clean it in the best way? So, here we are going to guide you properly on how you can clean your iPad case. Just hold your seat and read the guide till the end.
Some ways to clean your iPad case are using a mixture of dish detergent and water and applying using a cloth, cleaning with a toothbrush, using a mixture of vinegar and water, or using baking soda and applying with a wet toothbrush.
This article will walk you through complete guidance and all possible ways to quickly clean your iPad case with the ingredients available at home.
Cleaning an iPad Case
The iPad is one of the most famous tablets in the world. If you are an iPad user, you must know that the interface of the iPad is light and delicate. So, you must use an iPad case to protect it from any stain or damage.
While using an iPad, the cover may get dirty, and you can be worried about if it gets rough. So, you will buy a new one or prefer to clean it. Here we are going to explain methods for cleaning an iPad case.
Method #1: Use a Dish Detergent
This method allows you to wash your iPad case using any dish detergent easily. The complete procedure is provided below.
Take some water in a dish.
Take a dishwashing detergent and add some drops of it to the water.
Mix it properly so it can create foam. Keep mixing!
Take a spoon, put that mixed material on your iPad case, and scrub it properly for some time.
Take a damp cloth and wipe the case properly so all the dust can be out.
Add some water and wipe it with a simple cloth so no detergent should be there.
You can see, it will be cleaned and neat and you can use it in future.
Method #2: Use a Toothbrush
In this method, you can use a toothbrush and clean it. Here are some little steps.
Wipe it with a damp cloth and remove dust from it.
Where there is any debris on the case, use the toothbrush to scrub it away by rubbing it.
After that, use a dry cloth and wipe the case properly. It will be all cleaned.
Method #3: Use Vinegar
You can also use vinegar to clean your iPad case. Here are the steps.
Take two parts of water and one part of vinegar, fill it in spray water and mix it well.
You can add drops of any dishwashing detergent to that solution if you think your iPad case is stained heavily.
Spray that solution on your case.
Use a damp cloth and wipe it properly. The case will be clean.
Method #4: Use Baking Soda
Some iPad cases are made with silicone or rubber, and removing them is hard. So, you can use this method.
Take a spoon of baking soda and split it on the case.
Dip the toothbrush in water and then rub the baking soda on the case in circular motions. You can also add some bleach powder if just baking soda doesn't work. When your brush gets dry, you can dip it in the water again to keep it moist.
Rinse off the baking soda on the case under running water and wipe the case with a cloth.
Conclusion
If you are an iPad user and your iPad case got dirty, you prefer to clean it without buying a new one. So, you can relax and clean it easily for long-term use using the methods described in the article. It's the best way to clean it always without buying it new.
Frequently Asked Questions
How do I clean a microfiber iPad case?
For cleansing of a microfiber iPad case, shake out and lose any dirt it has. Use a damp cloth carefully without getting water inside the case. Then, you can use it again after doing it air dry. 
How do I clean an Apple silicone case?
Use a moist cloth to wipe down an Apple silicone case and clean it. You can use a tiny amount of mild soap to help remove away any debris or dust from the case. Before reattaching the cover to your smartphone, rinse it thoroughly and let it air dry.
Can I clean a silicone case with alcohol?
Yes, you can clean a silicon case with alcohol, but you should avoid using harsh chemicals on the case because they can damage it.
How do I clean the inside of an iPad Case?
For cleaning the inside of your iPad case, you can use mild dish detergent but focus on the parts where the most specks of dirt are and use a wet sponge cloth to rub properly to remove all the stains.
Can I use a lint brush on the inside of the iPad case?
Yes! You can use a lint brush that has a sticky tape roll. You can use a lint-free brush for the front side of the cover.
Is cleaning with vinegar bad for me?
The benefits of using vinegar for cleaning are real, but they depend on how it reacts with different materials. It will lose its cleansing quality after that reaction occurs.
How long does it take to clean a wet iPad case?
It usually takes an hour or longer to complete this. Your iPad's case may still have water on it even if it feels dry to the touch. You may put your phone back in its original case after an hour. When the phone case appears dirty or has spots, wash it with soap and water.