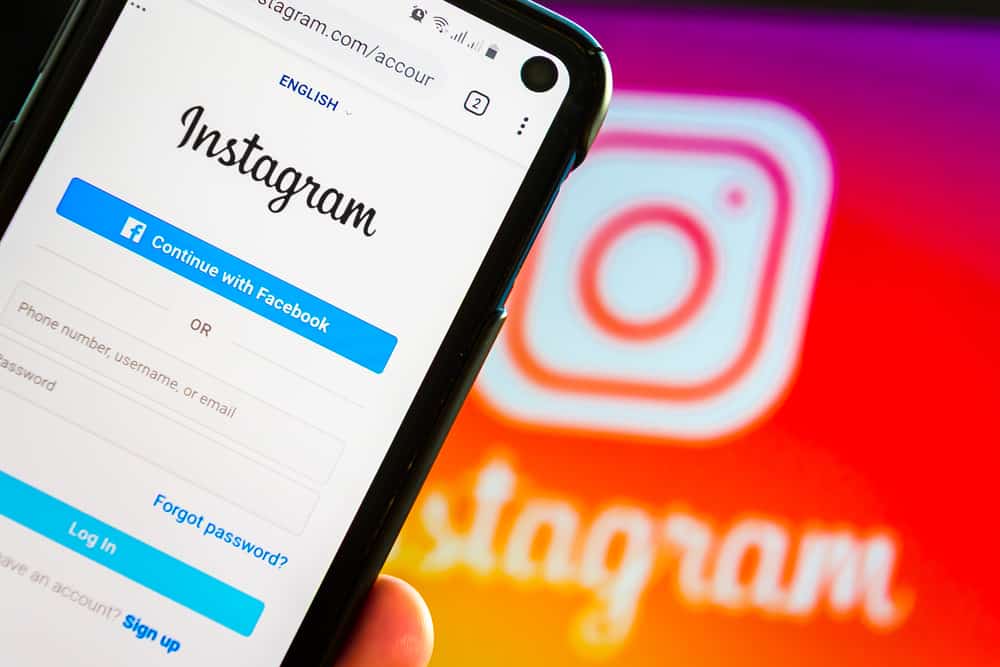 Instagram is one of the most popular social media networks individuals and businesses use to share photos and browse through pictures posted by others. But using Instagram does eat up on your iPhone's storage due to cache, a temporary storage space designed to boost your device's speed at loading sites and to open recurrent apps. 
You're in the right place if you wish to clear this cache to improve your gadget's speed. Fortunately, this isn't complicated and is something you should be able to follow with ease by following different methods. 
You'll also learn of frequently asked questions relating to how you can clear the Instagram cache on your iPhone. Without further ado, let's get started. 
Method #1: Manually Delete Instagram Cache from Your iPhone
One of the easiest and most effective ways of removing the Instagram cache from your iPhone is by uninstalling and consequently reinstalling this app. This method is ideal as you don't need to install any third-party, and here are the steps to follow: 
Go to the "Settings" app. 
Click on "General".
Go to "iPhone Storage" and scroll down to locate the "Instagram app". 
On the Instagram app data, click on the option "Delete App". 
Tap on the option "Delete App", which will clear the cache altogether. 
Download and reinstall the Instagram app on your iPhone from the Apple Store. 
Once you're reinstalling the Instagram app, log in to your account. If you go ahead and look at this app's size now, it'll have considerably reduced in size since all the cache is now cleared. 
Although this method effectively gets rid of cache from the Instagram app, this issue will again arise later on after running it for a while. In addition, the newer instar version might take up more storage space making this option not as sustainable, especially if you often use the Instagram app.
Method #2: Use iMyFone Umate Pro to Permanently Clear Instagram Cache  
If you want another option to clear the Instagram cache other than uninstalling and again reinstalling the app, consider getting help from a third-party tool. One such tool ideal for this task is the iMyFone Umate Pro which can clear every cache file, including your iPhone's Instagram caches. 
Using iMyFone Umate Pro, you can clear your iPhone's data and clean up all the cache data with a single click. This shows how this app allows you to effectively and conveniently clear the Instagram cache, boosting your phone's performance and increasing its space. Some of its features that help in realizing this goal include; 
It comes with five cleanup modes: Erase deleted files, Free up space, Erase private fragments, Erase private data and Erase all data. All of these options enable you to safely and permanently delete any data. 
Completely delete private data without any recovery chance. 
Preview data and choose the specific files you wish to delete to prevent erasing crucial data. 
To name a few, permanently delete any trace or fragment from apps such as Instagram, Facebook, Twitter, and WhatsApp. 
You can find previously located files and can delete them permanently for privacy protection.   
Now you understand how the iMyFone Umate Pro tool works, follow these steps to clear the Instagram cache:
Launch the "iMyFone Umate Pro" app. 
Connect your computer and iPhone, and make sure first to switch off "Find My iPhone" to be able to wipe all the data permanently. 
iMyFone Umate Pro will display the panel interfaces "Free Up Space" by default, and you'll see six categories: "Temp Files", "Large Files", "Apps", "Junk Files", "Photo Library", and "Temp Files". 
Tap on "Quick Scan" to initiate scanning of your iPhone. This should take a couple of seconds, and once complete, how much space has been occupied by the different file categories, for instance, Junk Files or Photo Library, will be shown. 
Press on the "Clean" button beside the "Temporary Files" and "Junk Files" to clear the Instagram cache. This will automatically free up space in your iPhone by cleaning up the Instagram cache.  
Summary 
Apps like Instagram usually have the cache, which helps them load quicker later when you reload. While this is beneficial, it takes up quite some space in your iPhone over time and can affect its loading speed. This is why it becomes necessary to clear cache and ensure that your phone runs optimally as expected. 
If you were among those with no idea what to do, this guide has elaborated on how to clear the Instagram cache on your iPhone. Consequently, you'll be able to enjoy better using your iPhone and the Instagram app. 
Frequently Asked Questions 
What happens after you clear your Instagram cache?
It's expected to be concerned about what happens after clearing the Instagram cache, and this is something that worries other users as well. This is often because of whether clearing the Instagram cache will delete the photos you have on your iPhone or those uploaded on your Instagram account. 
However, you shouldn't worry about this happening because clearing the cache doesn't affect anything you've added to your account or saved locally on your iPhone. The things that get deleted will only be Instagram Stories that were initially downloaded. Therefore, you can ease your mind from any concerns and proceed to clear the cache from your Instagram app.