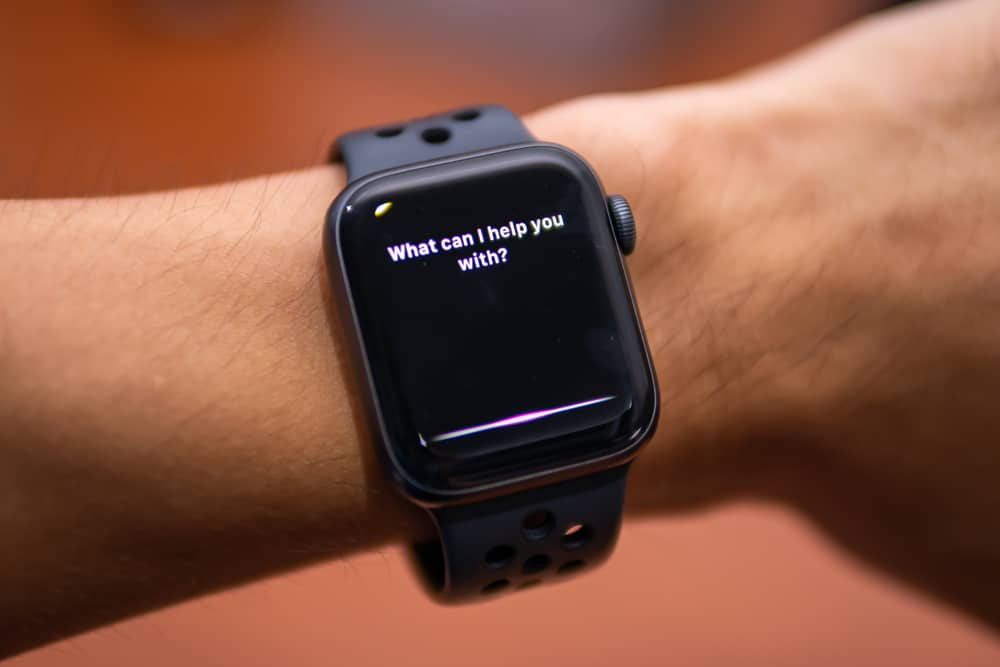 Your Apple Watch helps you easily perform some tasks on your iPhone. For example, listen to music, respond to emails, read and delete text messages, and many more. Hence, when you perform any of these tasks, the effect also occurs on your iPhone.
The advantage of this feature in the Apple Watch is that you can easily clear off some storage data like your text messages. And you don't need your iPhone to do that. Only your Apple Watch can do that on the go for you.
You can directly delete messages on your Apple Watch using the Message app of your Apple Watch. To clear your messages, select the message thread you want to delete, and finally, swipe left to trash it.
As you continue this article, you will learn how to use your iPhone to clear messages. However, before looking into this method, let's see the step-by-step process of clearing messages directly on the Apple Watch.
How To Clear Messages Using Your Apple Watch
You can trash messages using the message app button on your Apple Watch.
To do this, you should:
Go to your Apple Watch face screen and press the "Digital Crown" button. This action will bring out the app screen containing your Apple Watch apps.
Click the "Message" app.
Go to your desired message thread and swipe left.
Confirm that you want to delete it by tapping the "Trash" icon.
How to Clear All Messages at Once
Apart from using your Apple Watch to directly clear messages on it, you can use your iPhone. This is possible because of the synchronization between your Apple Watch and your iPhone.
Here are the ways to clear all messages at once on the Apple watch using your iPhone:
Open your iPhone "Message" app, and click on "Edit".
From the edit options available, click on "Select Messages".
Proceed to tick all the messages you want to delete.
Press "Delete" on the bottom right corner of your iPhone screen.
Once more, click the "Delete" button on your screen to confirm your intent.
Messages Deleted Sync Issues
Synchronization problems do occur between Apple devices. We may act on one Apple device, such as deleting messages. However, such action may not be automatically performed on another Apple device.
You should try the troubleshooting steps below if you face such synchronization issues.
Fix #1: Enable Messages in iCloud Settings of All Your Devices
If you experience synchronization problems across all your Apple devices, we recommend correcting your iCloud settings first. To make this correction, you should enable messages in each of the iCloud settings of your device.
Once you enable "Messages, " it will synchronize across every other Apple device, which was also enabled with the same iCloud account.
Fix #2: Restart Your Device
When you delete "Cached" files, app files, or regular system files, they still retain some kilobytes of memory on your phone. Hence, deleting your files isn't enough. You should restart your iPhone to clear any residual files. Clearing residual files remove blockades in processing and enable synchronization to run smoothly.
Fix #3: Disable and Re-enable Messages on iCloud
Another option to try is to combine the two methods given above. This method starts with going to all your Apple devices and disabling "Messages" on iCloud. Then, restart your device, and re-enable "Messages" on iCloud.
Conclusion
If your Apple Watch is presently low in storage space, you should find ways to clear storage space on it. As described in this post, you can clear storage spaces on the messages app on your Apple Watch or iPhone. Clearing unneeded messages and spam messages will create more storage spaces. When your Apple Watch has more storage spaces, it will run as smoothly as ever.
Frequently Asked Questions
What are the files synchronized by iCloud?
iCloud synchronizes many files across your devices, such as your notes, photos, music, messages, reminders, contacts, browser history, and more. Deleting these files on one Apple device will also delete them across other Apple devices that are synchronized with it.
Why should I clear messages on Apple Watch?
The most important reason to clear messages on your Apple Watch is to create more space. Freeing up space will create room for other files, allowing your Apple Watch to synchronize effectively. The other reasons for clearing messages on Apple Watch are to get rid of unneeded messages such as spam and to focus on the important ones.
Where can I check my iCloud storage space?
You can check your iCloud storage space through your Apple ID on your iPhone, iPad, or Mac or by signing into iCloud.com.