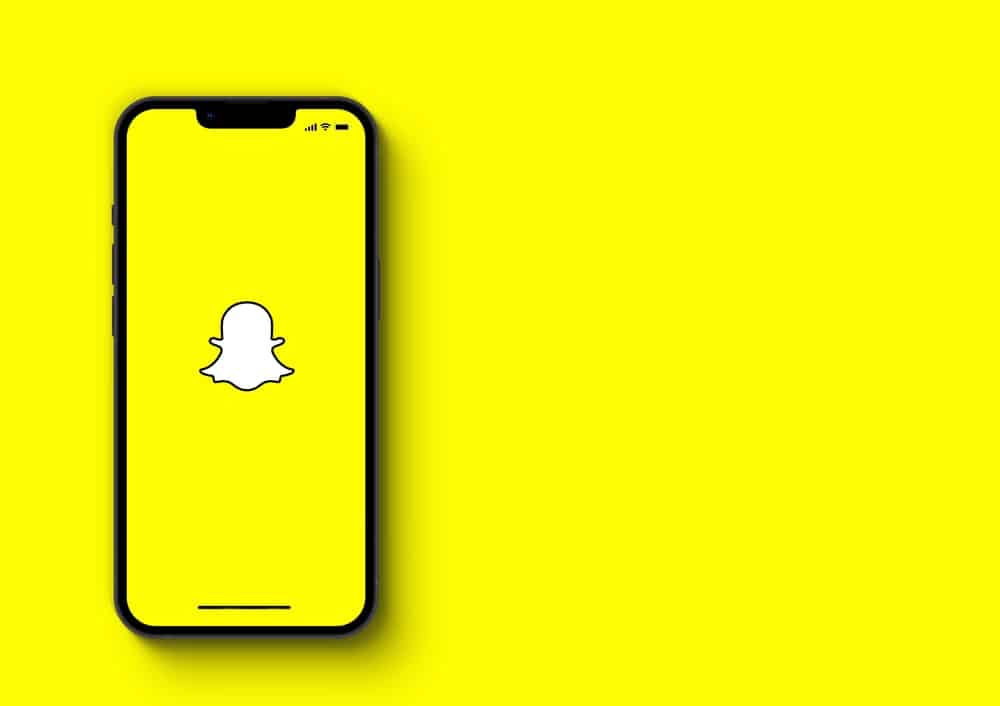 Are you worried about your Snapchat cache piling up? Well, you don't have to, as clearing off all the unwanted stuff won't take you much longer. Stay tuned and learn precisely how.
Do you know what's great about Snapchat? It lets users clear off the cache right from the app. Yes, you neither need an additional tool nor need to hover over to the Settings menu of your device; again and again. Launch the Snapchat app, toggle a few scenes here and there, and you're done.
The following guide is structured in a manner that will help you learn the art of clearing cache irrespective of the current level of experience you hold. Keep reading!
How To Clear Snapchat Cache on iPhone
Clearing cache sounds too technical, especially for those who don't know anything about it. But in reality, getting rid of cache is as easy as anyone can wish it to be. Speaking of Snapchat cache, I've mentioned a number of times already that there are multiple ways of clearing it.
In the following guide, I'll discuss each of them in the most straightforward manner. Feel free to choose the one that seems the most fitting.
Method #1: Clearing the Snapchat Cache Right From the App
The most straightforward way of clearing the Snapchat cache is by toggling some settings within the app. The best thing about this method is that here you're blessed with the ability to pick the type of cache you want to remove. I'll talk about that later; for the time being, let's understand how the process unfolds.
First, perform a quick reboot to ensure all the temporary bugs are removed.
Once your iPhone boots up, find and launch the Snapchat app.
From the home screen, navigate to the top left corner and click on your Bitmoji to open your profile.
Now, locate the cogwheel icon. It usually sits in the top-right corner. Tap on it and access the "Settings" menu.
Scroll down until you notice something called the "Account Actions." Tap on it and continue.
As you come across a list of options, select the one that says "Clear Cache."
Next up is choosing the type of cache you want to clear. For that, simply find and tap on the respective option.
You'll then receive a message asking for confirmation. Tap "Confirm" and you're done.
In case you don't want to waste time picking different types of caches but prefer clearing off all at one go, here is what you'll need to do. Choose the option that distinctly mentions "Clear All Cache." After that, hit "Confirm" and wait for the process to conclude.
Snapchat Cache: A Brief Overview
Before proceeding with the discussion, let's invest some time in understanding the different types of Snapchat caches. It will make sure our readers are fully aware of what they are dealing with. Once you know which cache is meant for what sort of purpose, making a final decision will be a more seamless task.
Browser Cache: It is something that involves cookies and other browsing-related data.
Games Cache: This form of cache is produced when anyone tries to use the game features.
Memories Cache: With Memories Cache, you're looking at the memories/data stored on your device.
Stickers Cache: Sticker-related temporary data that emerges from the sticker picker section. It also contains some other, often-related temporary data.
Stories Cache: These are the ones that include cached thumbnails and other forms of data that are created from viewing Snapchat stories.
Search Cache: Caches related to story thumbnails that emerge in the Search feed.
Lens Cache: Lens Cache is the one produced when users employ the Snapchat lens feature.
Method #2: Reinstalling Snapchat App
I've got a unique trick for those seeking a more direct approach to clearing all the Snapchat Cache. It is known as the "uninstall-reinstall" method. Yes, that's precisely what you've read. It's easy and won't take more than a couple of minutes. But then again, the speed of your internet will have a role to play here.
Launch the "Settings" menu.
Head over to the "General" tab.
Find and tap on the option that says "iPhone Storage."
Walk through the list of apps until you find Snapchat. Tap on it and continue.
Navigate to the bottom of the page and tap the "Delete App" button.
Confirm the action and reboot your system as soon as the process concludes.
Once your device boots back up, launch the App Store.
Use the search bar to locate and install Snapchat back again.
Summary
That's precisely how easy it is to clear the Snapchat cache. I know you might have forecasted something complex upfront, but the process isn't painful at all. Now that you've read this entire piece, you're good to clear all the Snapchat cache right away. Comment below if you need help with anything, and I'll try to respond as soon as possible.