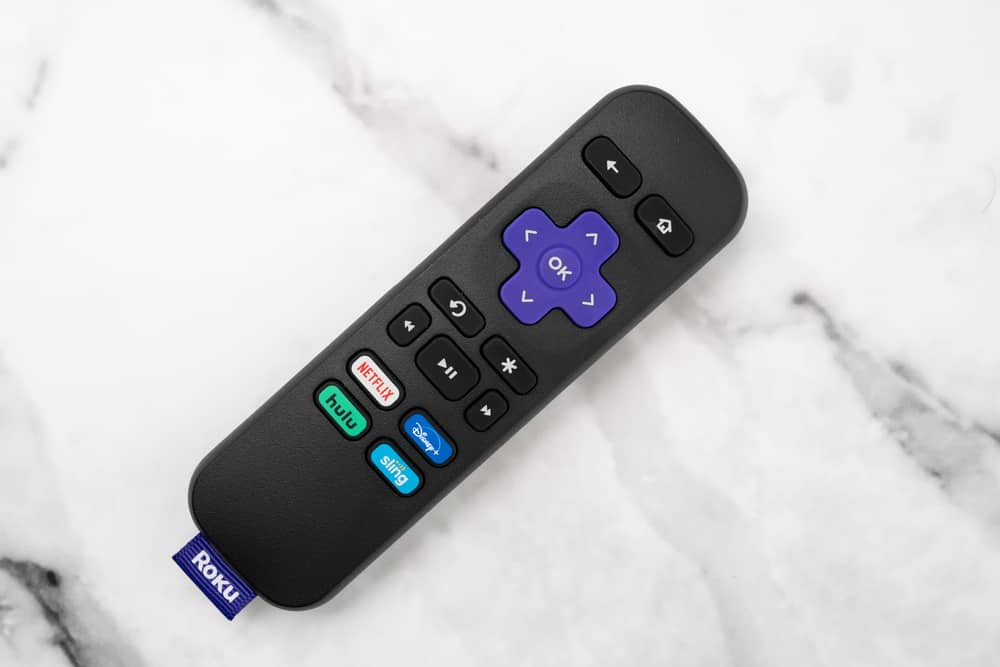 Roku devices make it near effortless to access and stream content on your smart TV. Adding onto the fact that they are reasonably affordable, most people have one of the said devices in their possession. Typically, a Roku device should work properly without any technical problems. But just like most electronic devices, you will notice that after a while of constant use, they start responding slowly or even not responding to commands because of cache data overload.
Technically, Roku allows the channels to store cache files on the internal memory and reuse when it revisited. Within this time, the media cache will grow in size and slow down Roku performance. So, whenever your Roku device starts acting slow, you must restart it to delete the cache saved within your Roku device. 
This article contains several ways to clear the cache on your Roku device and why doing the aforementioned is essential in the first place.
What Does Clearing Cache on Roku Do?
Most electronic devices have a cache for easy information retrieval to increase their performance and user experience. For instance, Roku will always suggest the most viewed channels to you whenever you power it on to save your time for typing your favorite channels. Nevertheless, the saved cache, which keeps growing in size, will make your Roku device's storage begin to fill up and slow down. Thus, you will need to restart your Roku device to free up some space for the cache.
How To Clear Your Roku Cache
Clearing cache on a Roku device is hassle-free and will only take a few minutes of your time. If you have a problem with only one app on Roku, you can opt to clear cache from that specific app to prevent you from losing valuable cache files from other apps.
On the other hand, if you don't know where the problem is coming from, you can clear the cache of the whole Roku device in the hopes that said the move would fix the lagging problem.
Before you begin, ensure that you have the latest version of the Roku operating system and that your Wi-Fi connection is strong.
Steps To Clear the Cache on a Specific App on Roku
Power on Roku, and the first thing you see should be the Roku home screen.
Search for the problematic app by typing its name on the search bar. If it's one you use a lot or have used in recent times, it should be among the top app choices.
Once the app is open, click on the options button on your Roku remote. It is the button with an asterisk drawn on top of it.
Scroll down and click on "Remove App," A pop-up will appear asking you to confirm whether you want to delete the app. Press "Yes."
Restart your Roku device by clicking on "Systems" > "Systems Restart." Alternatively, you could pull the device's power cord off the socket and plug it in again though this is not advisable.
Power on the Roku device and reinstall the app you deleted. Apps are reinstalled by searching for the said app in the categories available on the home screen and pressing "Ok" when prompted to add a channel.
Sign in to the app afresh and enjoy!
Steps To Clear the Cache on the Whole Roku Device
Power on your Roku device and then click on the home icon on the top left corner of the home screen.
Press the "Home" button on your Roku remote five times consecutively. The "Home" button has a house icon on top of it.
Press the "Up" button three times.
Press the "Rewind" button three times consecutively.
Press the "Fast Forward" button two times.
Clearing cache from all apps will take one minute, depending on your internet connection.
Summary
Roku devices are among the most popular streaming devices due to their sturdy and long-lasting. If, for whatever reason, you feel like your Roku device is not working correctly, clearing the cache using the methods mentioned above will help to fix your Roku device.
If you see no difference after clearing the cache, it might be that your Roku device has hardware problems or even needs a replacement.
Frequently Asked Questions
Is clearing cache on Roku devices important?
Yes, because it frees up storage, creating space for meaningful cache files.
Why is my Roku device buffer?
It depends; Roku devices buffer for a lot of reasons, such as excess cache and bugs
Does all my saved data disappear from the apps after clearing the cache?
Yes, they do. Every information you might have saved will get deleted after clearing the cache so make sure you memorize login details beforehand.