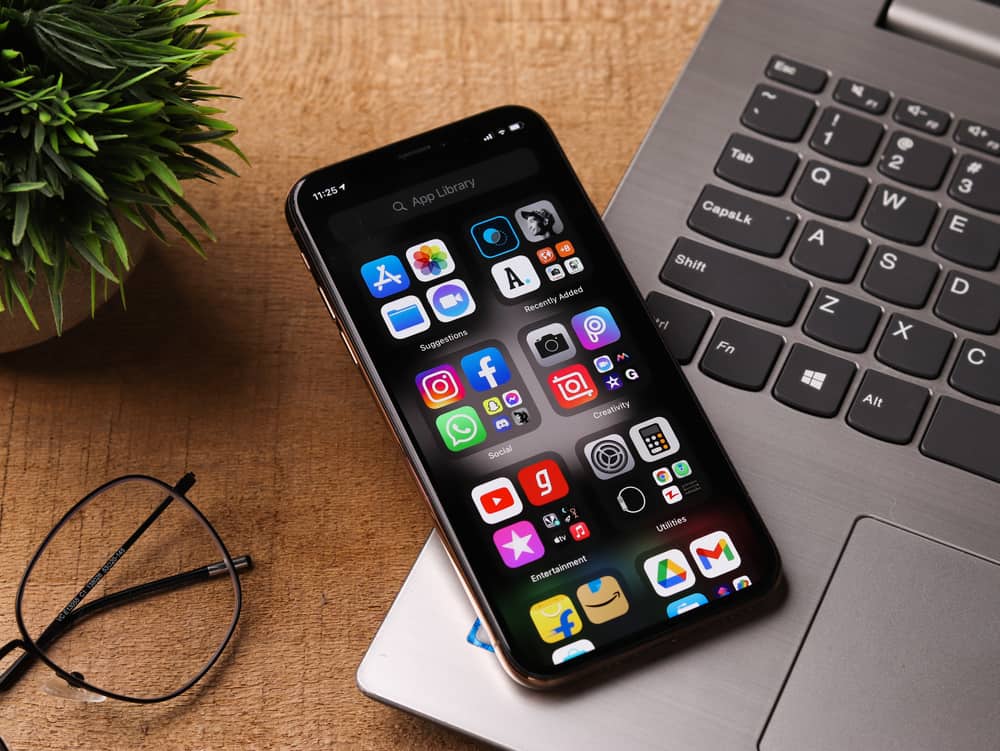 It is easier to open up multitudes of applications at the same time now than ever with the insanely high processor speeds and memory capacity of mobile phones, especially since it doesn't affect the phones adversely. Despite that, it can be counterproductive to keep these apps open because it could add to clutter and make it challenging to navigate your open apps. Hence knowing how to close these apps and clear your app switcher can be very handy.
Closing all open apps on Android devices is straightforward, and there is an inbuilt system function that can be used to do this. However, in the case of iPhones, there is no such function that can allow you to wipe your slate clean.
Although iPhones don't have a clear apps function, there are a few tricks that on learning, you'll be able to maneuver your way around this inconvenience in record time.
This short tutorial will quickly explore these tricks in simple, straightforward instructions.
Clearing Apps on iPhone
Whenever you minimize or switch apps on your iPhone, they remain stored on the RAM in the background, allowing you to pick up from where you left off by switching back. 
Under normal conditions, the app switch mechanism of iPhones allows you to open as many apps as you want in the background without any problems.
If you leave the apps in the app switcher or close all of them, either action has little or no effect on your iPhone's battery life or space unless they are enabled to refresh in the background.
Nevertheless, knowing how to close all apps on an iPhone is relevant knowledge either to navigate your open applications on your app switcher easily or to keep the switcher clean and clutter-free.
How to Close All Apps on iPhone
Since there is no built-in function that will allow you to close all the apps on your iPhone, we've developed a couple of workarounds that will easily let you do this.
Method #1: Using the App Switcher
This method requires you to access your App switcher as you would normally.
Step #1: Go to the App Switcher
Double click the home button to access your App switcher on an iPhone with a Home button. For iPhones without a home button, swipe from the bottom of the screen to the middle of the screen.
Step #2: Swipe to close
To close apps from your app switcher, you'll have to manually remove the apps in groups of three or four until you wipe the switcher clean.
You'll have to remove the open apps as you would typically by swiping up on the app to do this. However, instead of swiping singly on one app, you can use three or four fingers to swipe up on three different apps at once.
Depending on your gesture, this will close the apps in groups of three or four.
Bonus Step: Assistive Touch
Consider this extra step as a tip to speed up your swiping process. We'll be leveraging the AssistiveTouch function of iOS to achieve faster-swiping speed.
Here's how to calibrate the Assistive Touch:
Open your iPhone settings.
Select General in the settings window.
Under General, tap Accessibility > AssistiveTouch > Create New Gesture.
Mimic the three-finger up swipe from step #2 in the gesture window.
Click on Save.
Rename the new gesture, then tap Save once again.
Go back to toggle AssistiveTouch On in the AssistiveTouch menu.
Now that you have set up a shortcut for the three up-swipe gestures and your AssistiveTouch function is active, you'll want to use this new assistive shortcut next.
Here how:
Go to your App switcher as you would normally.
Hit the AssistiveTouch on-screen button.
Select Custom, then Select the newly named gesture.
Tap and hold anywhere on the screen to re-position the three-point icons on display.
Release your hold. The three apps will close immediately.
Repeat the last two processes until you close all the open apps.
Method #2: Using Jailbreak Apps
This method works if you use a jailbroken iOS device that can access Cydia. Depending on your device's jailbroken iOS version, you can potentially use tweaks like Purge, Swipe Home, or Slide2Kill to close all your apps.
Using the Swipe Hike tweak as a reference, you can clear all your apps at once in two simple steps.
Open your jailbroken iPhone's app switcher.
Swipe up on the home screen card in the open applications window.
Completing these steps forcefully closes all your open apps.
Using jailbreak apps is not a general solution. Apart from the jailbreak restrictions, it also can't work for higher iPhone versions (> iOS11). However, it is the only real solution that can allow you to close all your open apps at once on your iPhone directly.
Summary
In this guide, we've discussed how you can close all apps on your iPhone. Depending on what works for you, you can close all your apps using a jailbreak tweak or the app switcher / AssistiveTouch.
With this guide, you now know how to close all apps on your iPhone. We hope we've been able to answer all your queries on how you can close all your apps on your iPhone so that you can quickly go back to using your phone clutter-free.
Frequently Asked Questions
How can I close all apps on Android?
Closing all your open apps on Android is relatively straightforward as there is a built-in function for this action. To close all your apps at once, go to your Android's app switcher, then click on Close All below the stack of open apps.
Will Apple add a function that can clear all apps?
Apple has not made any announcements regarding adding a built-in function that will allow users to close all open apps simultaneously. So, in the meantime, Apple will not be adding a built-in function that will allow users to clear all apps.