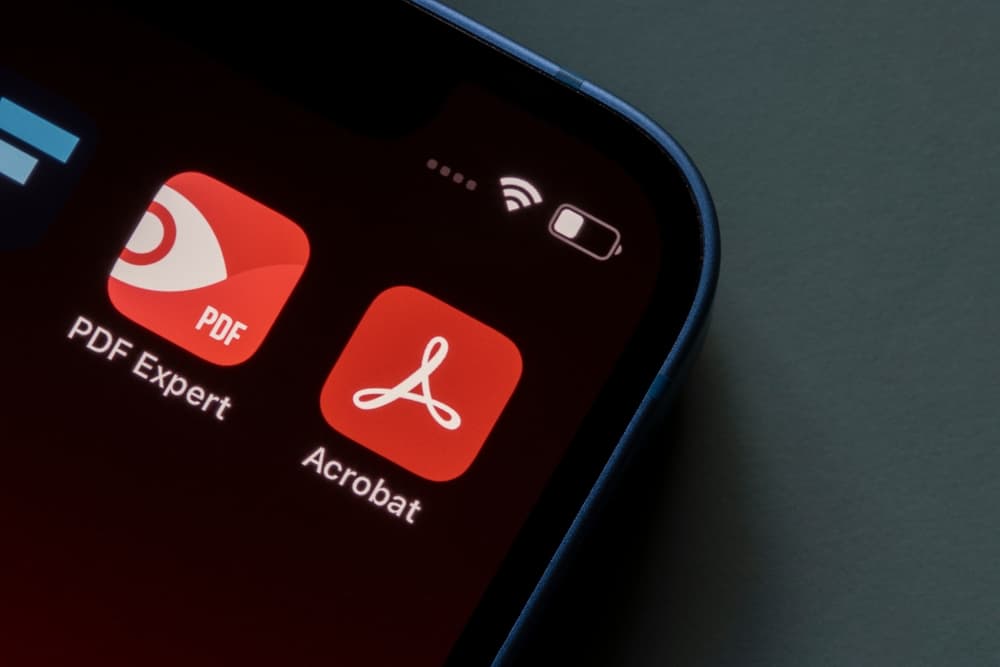 There are many methods you can use to combine PDF files on iPhone. In fact, it is often the first step in any workflow.
Combining files allows you to arrange multiple PDF documents in one compact file that is easy to share, archive, or send for review. Hence, the need for you to know how to combine PDFs on an iPhone.
You can easily use the File app if you need to merge PDF files on an iPhone. You could also use the Shortcut feature on an iPhone to merge PDFs with a few taps. If you don't want to use the native app on your iPhone, you can download a third-party app or use an online PDF merger.   
Combining PDFs makes it easier to store or share them. This way, you wouldn't have many files to send or store, which could be cumbersome and confusing.
So, if you need to combine files on your iPhone, we will cover the different methods you can use in this article.
Method #1: Merging PDF Files With iPhone Native File App
Your iPhone device comes with a File app, but few people know about this because many people hardly use it. The File app lets you browse, edit, and even share files on your iPhone, and using the File app to merge files is pretty straightforward.
Here's how to use the iPhone native File app to combine files on iPhones.
Open the File app on your iPhone by doing a spotlight search.
Search for the files you want to combine in the File app.
Choose the files you want to combine by tapping "Select" at the top of your iPhone.
Tap the menu (three dots) icon in the bottom right corner, then select "Create PDF".
The File app is not available on all iPhone devices, and the File app only runs on iPhones with iOS 11 and later. When you merge files with the File app, it appears in the same folder as the PDFs you selected by default.
Method #2: Merging PDF Files Using the Merge PDFs Shortcut
Another easy way to combine files is to install the "Merge PDF" shortcut. With this shortcut, you can combine PDFs from anywhere, including your emails, files, etc.
Here's how to use the "Merge PDFs" shortcut to combine files on iPhones.
Open the folder where you save the PDFs and select the ones you want to merge.
Click on the share icon on the app where you save the files.
Tap on the "Merge PDF" option to combine the selected PDFs.
Set the name you want to file to be and then tap on "Done".
Select the location you want to have the PDF file saved and click "Add" to finish.
Over time, Apple's Shortcuts app has proven very helpful. It allows you to combine PDF files in only a few taps. It is free and developed by Apple, so you don't have to worry about security issues.
Method #3: Merging PDF Files with Third-Party App
You can download several third-party apps from the App Store to merge PDFs, such as PDF Expert.
Here's how to use a third-party app to combine files on iPhones.
Download the PDF merging app on App Store.
Launch the app and find your way to File Manager.
Tap on "Select" and choose the files you want to merge.
Click "Merge", and the files will save in your phone File app.
The advantage of using a third-party app to merge PDFs is that you get more customizable options.
Method #4: Merging PDF Files Online with iPhone
If you can't use the iPhone File app or the Shortcut app for one reason or another, your best option is to use an online file merging platform. Several online platforms allow users to merge files of their choice without needing to install any app. All you have to do is upload the files to the platform and download them as one file.
Here's how to use an online platform to combine files on iPhones.
Find an online platform that supports file merging, and open it on your local browser.
Upload the files you want to merge to the website.
Edit the files if possible by rearranging the pages or renaming the file.
Download the merge PDF to your local storage or cloud.
Not all online file merging platforms are free to use, and most free-to-use file merging platforms come with restrictions. However, paid file merging platforms give you more flexibility, including editing ability.
Conclusion
Whether you download a shortcut or third-party app from App Store or use Apple's File app, the bottom line is that the methods explained in this article all work excellently with combining files. But be careful of the ways you use when merging files, as some may not preserve the content as-is.