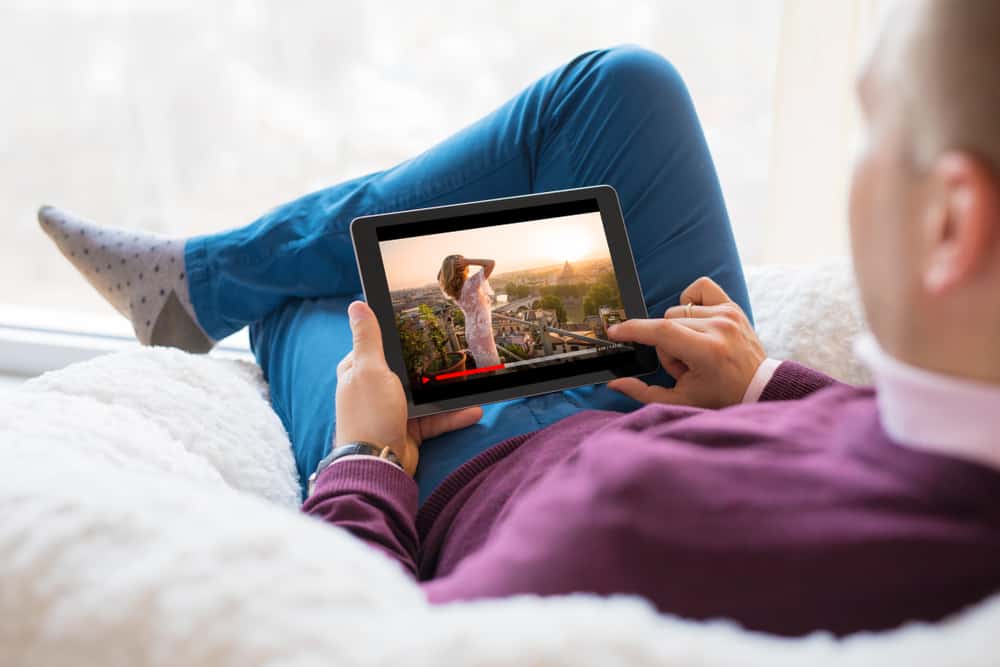 iPad is a powerful device when it comes to audio or video editing. There are many tools available for doing all kinds of video editing on an iPad, including adjusting video exposure, contrast, etc., adding filters, trimming, cropping, rotating, and so on.
Download and launch the iMovie app, create a new project, select videos you want to combine, create the video timeline, finalize the video timeline by rearranging videos, and then share or save the video to the Photos app.
This article will talk about merging videos on an iPad, and we will use iMovie as the reference to tell you how to incorporate videos on the iPad. We'll also discuss the various alternatives you can use for video editing on your iPad.
Steps To Combine Videos on an iPad
You need to use iMovie to merge or combine videos on an iPad. It is a video editing tool that comes prebuilt with your iPad. Alternatively, you can also use a third-party app from the App Store. The steps in these apps might vary slightly, but more or less, it's the same process.
Here, we will use iMovie's example to combine videos on your iPad.
Part #1: Creating the Video
Go to the App Store and download iMovie if you don't have it yet.
Open the iMovie app.
Tap on the plus (+) sign to begin a new project.
Select "Movie".
Choose which videos to combine. You can also add more videos later.
Select trims of the videos by grabbing their edges directly on the screen.
Tap "Create Movie" at the bottom of the screen.
Now, you will see that your chosen clips or videos are placed on a timeline in a particular sequence. You can trim them by tapping on them, grabbing the edges of each frame, and dragging them down to size.
Suppose you want to reorder the videos, tap and hold on to the one you want to move. When it starts floating, drag it left or right based on whether you want to move it forward or backward in the timeline. Releasing it in front of a clip will place it after that one.
Also, you can change the video transition between clips to your liking. Tap the transition icon between videos displayed on the timeline.
Part #2: Finalizing the Video
Once you are done editing the video you want, proceed with the following steps.
Tap "Done" on the top-left corner of the screen.
Click the "Play" button to preview your work.
Tap "Share" to export your newly combined video and select "Save Video" to export it directly to the Photos app.
What Is iMovie?
iMovie is a free consumer-grade video editing app by Apple. It does not offer advanced video editing capabilities, unlike some third-party video editing tools available for iPad, like Premiere Rush.
With iMovie, users can only do linear editing and not multitrack editing. Linear editing means editing videos present on a single video file. Nonetheless, iMovie is immensely popular among casual users for video editing, and that's due to its simplicity of use.
In addition to videos, iMovie allows placing audio and photos on a timeline. iMovie comes with an exciting Trailer feature that makes a video imitate the style of a movie trailer. Additionally, you can record a voiceover, import different media files from the iPad or iCloud, and shoot videos with the video editing app.
What Are Some Alternatives to iMovie for Combining Videos on iPad?
As we said before, there is no scarcity of excellent video editing tools for the iPad. The following are some of the best apps to edit videos on an iPad.
These video editing software come in many functionalities to satiate all video editing requirements, from creating fun videos to developing production-grade video content.
Conclusion
In this article, we talked about combining videos on an iPad. There is no scarcity of options regarding video editing on an iPad, and many third-party apps make video editing efficient, powerful, and accessible.
Here, we have leveraged the popular iMovie app to combine videos on an iPad. However, you can try other video editing apps for iPad to your liking. The steps to merge videos might vary; however, the overall process will be the same as explained above.
Frequently Asked Questions
Is iMovie free to download?
iMovie is a free video editing software by Apple that comes preinstalled on most iPad and iPhone devices
What is multitrack video editing?
Multitrack video editing means editing videos present in different video files and is generally utilized for adding music and effects to videos.
What are some popular types of video editing?
Some of the most popular forms of video editing are the following.
• Bespoke editing.
• Linear editing.
• Multi-source editing.
• Non-linear editing.
• Theme-based editing.