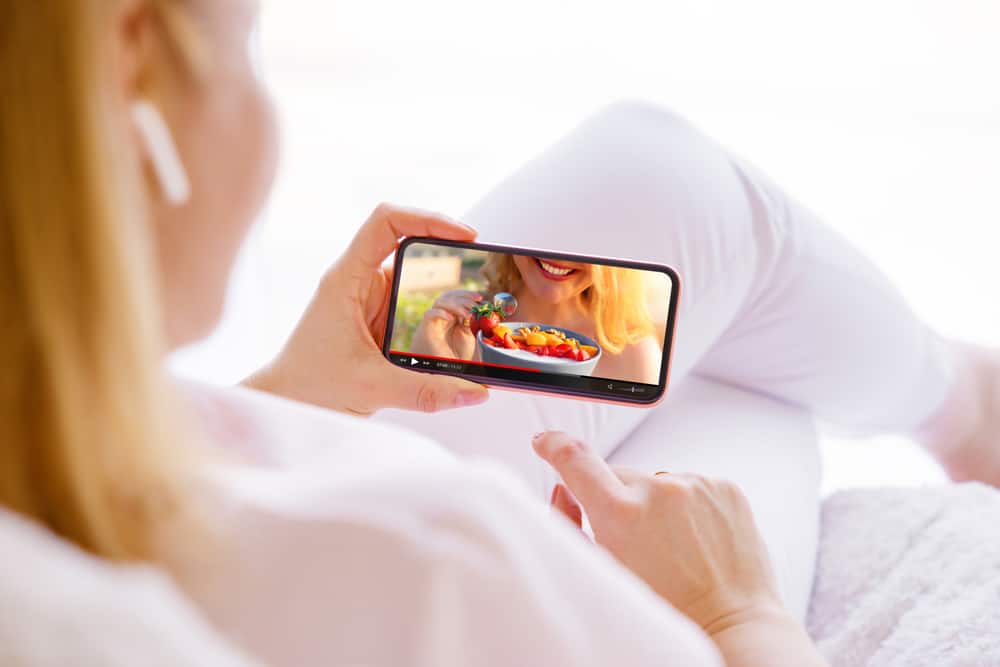 After smartphones became a widely accepted form of computers, many companies tried to get ahead of the game. Apple also became a significant contender following the introduction of its iPhone series into the tech market. And from there, it's been a fantastic journey to this day. 
Apple's innovative technology for their iPhone series remains unmatched on so many fronts. The designs are made with users in mind, and one innovation that stands apart from the rest is the high-resolution camera that comes with each upgrade. 
With the presence of these cameras, anyone, irrespective of their tech abilities, can now take pictures and record high-definition videos. This, in return, stresses the phone's storage to a limit. And something needs to be done urgently so one can share video files. 
To curb this menace, Apple decided to cut down on video sizes by introducing ways through which users can compress these files. Their option, however, isn't as effective as one would have hoped. 
This is why it's important to find another means to get this done. In the following few headings, we will be able to determine how to compress videos on iPhone, the best ways to do so, and the best app for this job.
How To Compress Video Files on iPhone Using Smartphone Settings
To some, the simplest way to get their videos compressed is by adjusting the settings. 
Here is how to do that.
Open the "Settings" app on your smartphone. 
Go to the "Camera" option. Select "Record Video".
Under this, you'd see a variety of options that enable you to choose file size and data limit. The latest iPhone models have been fitted with more options so users can experience the best video size that suits their needs. 
More often than not, this option only helps to solve a small part of a big problem. Video sizes may still pose issues, and when this happens, users are left with the option of a third-party app. This is mostly because iPhones do not have the option for you to compress videos but only video sizes. 
One of the most sought-after apps for video compression is called "Video Compress". This app is user-friendly and comes with ease of operation. It allows you to compress videos without having to worry about losing the quality of your video. Let's check out how to use this amazing app for video compression. 
Using Video Compress To Reduce Video Sizes in iPhone
The "Video Compress" app offers iPhone users the option of reducing video sizes and ensuring available storage. With its multiple functions, users can enjoy having their videos compressed with relative ease. The app can be used by following the explanations that follow. 
Download the "Video Compress" app from the App Store. It is very easy to find. 
After installing the app, run it and tap "Settings" so you can select the file type that you may want to export. 
Go back to the main menu on the app and tap on the "Orange" icon in the middle of the screen. 
Your list of videos will appear underneath the large box in smaller boxes. Select the video you want to edit and tap the "Mark" icon on the upper right corner of the screen. You can select only one video at once or mark multiple. 
Your video will be fully displayed on the screen with a slider underneath. To change the file size, you can slide right and left. The left reduces size, and the right increase the same. 
After doing the above, you can hit the Save option to begin compression, and it will be saved to the camera roll. Then, you can now share the video without any problem. 
These are the easy steps to use the "Video Compress" app on your iPhone. 
Conclusion
Your smartphone is a tool that allows you to capture beautiful memories in videos and pictures. But most times, we are comfortable capturing the best moments with videos. 
Video compression is not an easy thing to get done. So, you need to understand the kinds of tricks to apply. While it is difficult for some, it can be simple by following the steps explained above. So, when you next capture some of the best moments of life that matter most to you, there is always enough space to store such. 
With the phone setting and app usage, you can be sure to compress videos into sizes that can be shared easily with friends and family. It is a way to get the best out of your videos without losing the quality. It is important to note that your video compression can only be thoroughly done using the listed methods. 
Frequently Asked Questions
Can I compress large files on my iPhone?
Using your iPhone means you have a great resolution for videos and pictures. While you may be able to adjust file size, you might need an app to compress videos into sizes.
Which app can I use to compress videos on my iPhone?
There are many apps on the App Store that can be used to compress videos. You can always download one that suits your needs. And they are quite easy to use. 
Will my video remain great after compressing it?
Absolutely! Compressing your video to smaller means, you're cutting out some excess parts. But you'll still retain the good quality of videos recorded. 
How many videos can I compress at once?
Any app would tell you the number of videos that can be compressed. Some apps also offer premium options for more fun. You can also choose a default setting for all your videos on the installed app. 
Will the length of my video be shortened after compression?
No. Compression will not decrease your video length. A little part of the quality may or may not be affected, but the length will remain unchanged.