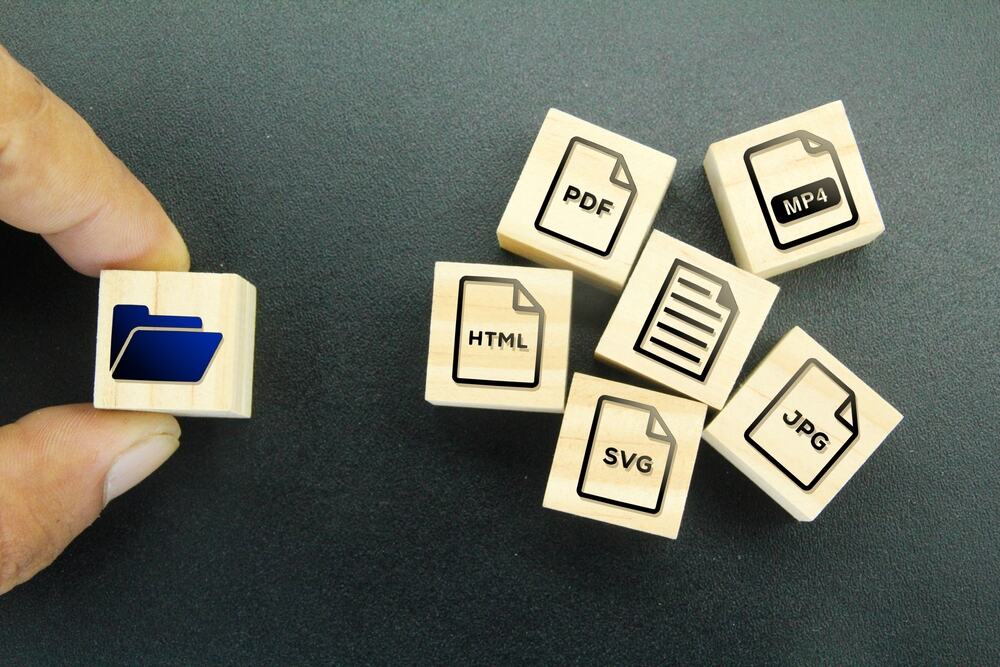 File compression is an important part of the modern digital world. It might sound like a difficult task to complete, but it's really not. It's a simple process of selecting a set of multiple files, putting them in a certain location together, and reducing their size so that it can reduce data storage.
Users usually compress files to reduce something, whether it's data, hardware, etc. File compression has been around for decades, and with the constant development of iPhones and technological advances firing ahead at the speed of light, it's no shock that it can be done on devices like this.
Compressing a file on an iPhone is just as easy as doing it on a computer. It only takes a couple of minutes. The introduction of Apple's "Files" application has simplified the process of compressing files on your iPhone. Before you attempt to do it, make sure you have updated your iPhone to at least iOS 13 or any newer version.
Once you've got the application downloaded, you'll need to access the application and gather together the files you'd like to compress. After that, it's just a matter of a few clicks of a button, and you'll have your files compressed in no time. We're going to explain this in more detail below.
Step-by-Step Guide on Compressing a File on an iPhone
Below, we will outline how to compress a file on an iPhone in a couple of simple steps. Once you do it a couple of times, you'll be compressing files like a pro.
How To Compress a File on an iPhone
Follow each step to understand how to compress a file on an iPhone.
Step #1: Update to the Latest Version of iOS
To start things off, you're going to head over to your settings application and follow these steps:
Locate and select "General."
Then click "Software Update."
Finally, click "Install Now."
Step #2: Enter the Files Application
Next, you're going to locate the newly downloaded files application and click on it.
The files application should download automatically once you've updated to the latest version of iOS.
Step #3: Locate the File You Want To Compress
Once you've got into the application, you'll need to locate the file you want to compress. Navigate through the folders that are on your iPhone. If you can't find the file/folder, you will have to redownload it.
Step #4: Compress the File
After finding the file, you want to compress, hold it down until a list of options comes up on the screen, and then choose the "Compress" option.
Step #5: Locate the Compressed File
By now, the file should be converted to a ZIP file which is a compressed file. You'll be able to see it on the screen in the same folder where you converted it.
How To Compress Multiple Files on an iPhone
Compressing multiple files and putting them into one folder is slightly different from compressing a single file, but it is just as easy. Follow these steps to see how you do it.
Step #1: Launch the Files Application
Just like before, go into your "Files" application that was automatically downloaded when you updated your iPhone.
Step #2: Locate the Files
Locate all of the files you want to compress and add to the folder.
Step #3: Select the Files
In the corner of your screen, you should be able to see a circle with three dots inside of it. Click that. A list of options should display. You need to click the select option. After clicking that, you should be sent back into the folder and be able to click multiple files. Click on the files you wish to compress and add them to the folder.
Step #4: Compress the Files
Like the first example, click the "Compress" button, and the files will be compressed.
Summary 
By now, you should know the following like the back of your hand for the next time you go to compress a file on your iPhone.
Have the most recent version of iOS.
The file application must be downloaded.
Know the location of the file you want to compress.
How to compress a file.
The location of the ZIP file after it has been compressed.
As long as you have the list of steps above memorized, you won't run into any issues.
Frequently Asked Questions
How do you unzip a file on an iPhone?
Unzipping a file on your iPhone is done the exact same way you compress it. Enter the application and locate the file you want to unzip. Hold it down until you're given a list of options, and choose the option that says "Uncompress." The uncompressed file should appear in the exact same folder as it was in before.
Can I attach the compressed file to an email?
Yes, you can attach the file you just compressed to an email. All you have to do is:
1) Go to your email application and begin to compose an email. 
2) Once you begin to write, you should be given options above your keyboard, where the spell check is usually placed. Click the arrow that's directed to the left, but make sure it's not the one on the keyboard. 
3) After clicking the arrow, you should be given five more options. Choose the third one from the right that looks like a piece of paper that has the corner folded.
4) You'll then be brought to your files application, where you'll have to locate the zip file you want to email. Simply locate the file, click on it, and it will be added to the email you're sending.
Is it the same process for compressing a file on an iPhone as it is on an iPad?
Compressing a file on an iPhone and an iPad is the exact same. There's no difference at all; just follow the same steps as you would for compressing a file on an iPhone.
Will my original files be deleted after I've compressed them?
No, your files won't be deleted if you compress them. If you decide to compress a single file, that file will be compressed but duplicated into a second file. Your original one won't be deleted. If you want to compress multiple files, the files will duplicate into a separate folder, but the original versions will also stay in that folder unzipped.