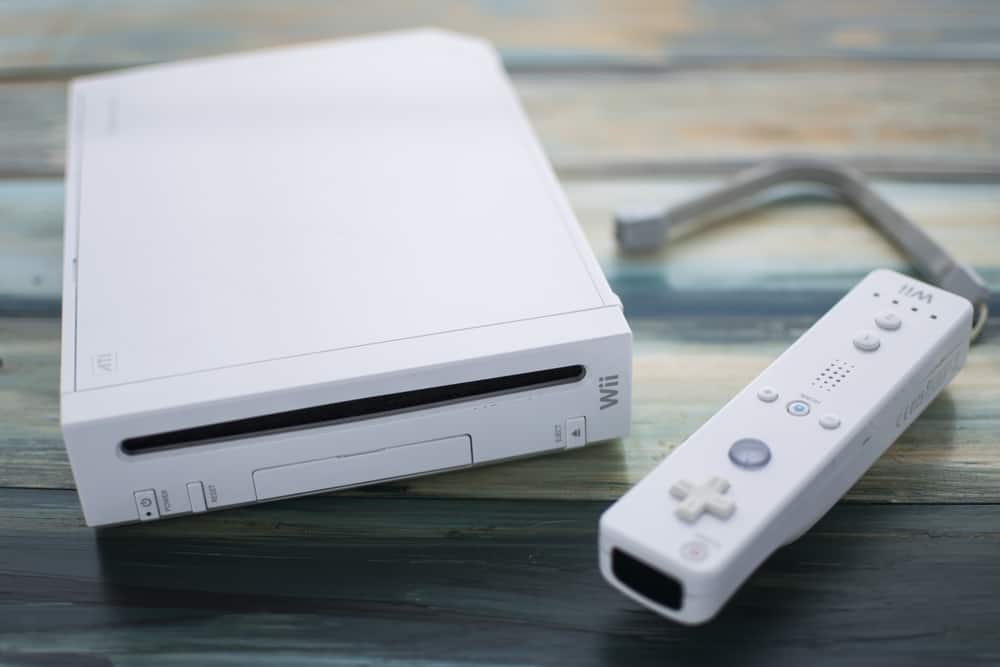 Connecting your Nintendo Wii to a smart TV is an excellent way to experience the console's entertainment. However, you might be finding it difficult to do so.
You can connect your Wii to your smart TV in various methods – using HDMI, AV, VGA, Component, RCA, SCART RGB, S-Video, or SCART connection.
The Wii is a famous gaming console among gamers. It is distinctive for its exceptional interactive gaming experience using motion-sensing gears.
Smart TVs are often challenging to connect devices to, especially gaming consoles. However, depending on the TV, we'll show you how you can connect your Wii to it with a few cords and adapters.
What To Consider Before Connecting Wii to the Smart TV?
Before connecting your Wii to your smart TV, a few things are:
Make sure that you have compatible connectors and cables.
The TV must have an idle USB port or Wi-Fi to connect Wii controllers.
Ensure your TV is turned off before connecting your cable to the TV and the Wii.
Connecting Wii To a Smart TV
The Wii is a video game console for playing games, watching movies, and surfing the Internet, among other things. So connecting it with your TV can significantly benefit you for a better experience.
Our step-by-step guide will help you explore different ways to complete the connection between the two devices. Without any delay, here are the six methods to connect a Wii to a smart TV.
Method #1: Using an HDMI Cable
You can use an HDMI cable to connect the Wii to a smart TV.
Connect Wii with the TV using an HDMI cable.
Turn on the television and the Wii.
Change your TV's channel input to the Wii's HDMI channel.
Enjoy gaming!
Make sure that the TV and Wii both have HDMI ports. However, if your Wii does not come with an HDMI port, you can use an adapter that can help you connect your Wii to the HDMI port by plugging directly into the console.
Method #2: Using an AV Cable
The Wii has a composite cable with three different A/V ports: red, white, and yellow. You can use an AV cable to connect a Wii to your smart TV in the following way.
Connect one end of the AV cable to the TV and the other colorful end to the Wii's respective colored ports on the back.
Change the TV channel input to one with Wii.
Now you can relax and have fun with gaming.
Method #3: Using VGA Connection
If you have an older Smart TV model with a VGA or an RGB/VGA input, you can use a VGA cable to connect your Wii to your smart TV.
Buy a Wii-to-VGA adapter.
Connect the VGA adapter to the composite/AV cable.
Connect the adapter's USB cable to a USB port on your TV.
Next, turn on your TV and configure it to VGA input.
Now you can play your favorite Wii games.
Method #4: Using S-Video Cable
An S-video cable is a typical method for connecting a Wii to a smart TV. This connection is simple and can offer a clearer image than other connections.
Turn off the television and remove the power cord.
Connect one end of the S-video cable to the Nintendo Wii's "S-Video Out" connector on the rear.
Connect the other end of the S-video cable to your smart TV's "S-Video In" or "Video In" port.
Next, connect the power wire to your Wii and switch on your television and Nintendo Wii.
Finally, change the input mode to Wii and start viewing the Wii screen.
Ensure that both the devices have the S-Video ports.
Method #5: Using SCART Connector
A SCART connection will work with the Wii, but you will only be able to play standard definition games. You need a SCART to AV/HDMI converter to connect your Wii to a smart TV.
Connect one end of the adapter to the Wii console's AV multi-out connector.
Connect the other end to the SCART input port on your TV.
Select "SCART" as the input source.
You are all set to play games.
Method #6: Using RCA To VGA Breakout Cable
You can connect the Wii to a computer monitor as long as it has a VGA input. A specific VGA breakout cable is required to connect the Wii to the screen.
Get an RCA to VGA breakout cable.
Connect your RCA cable's three color-coded connectors to the corresponding color-coded outputs on your Wii console.
Connect your cable's VGA connection to the "Component In" port on the back of the TV.
Turn on your Wii.
Switch through multiple inputs on your TV remote using the "Input" button until the Wii screen appears.
Configuring Wii To Play Sound Through the TV
Now that you have connected the two devices, you can play the console sound through the TV in the following way.
Access Wii Menu and navigate to "System Settings".
Use the Left Stick to go to the TV option and select "A".
Now choose "TV Audio-Output Type" and play a sample sound output from your TV.
Finally, select "OK" and exit the Wii Main Menu.
Summary
This guide discussed different methods to connect both devices and further explained them with clear and concise steps.
Hopefully, now you don't have to worry anymore, and you can start enjoying games on a more prominent display.
Frequently Asked Questions
Can you hook up a Wii to a Samsung Smart TV?
The Wii is an old gaming console, yet it still works well. You can connect your Wii to your Samsung Smart TV and play games on it if it has an HDMI connector. You have to purchase a Wii HDMI cable and connect it to both the Wii and the TV's HDMI connection. Afterward, change the channel input to Wii and enjoy gaming.