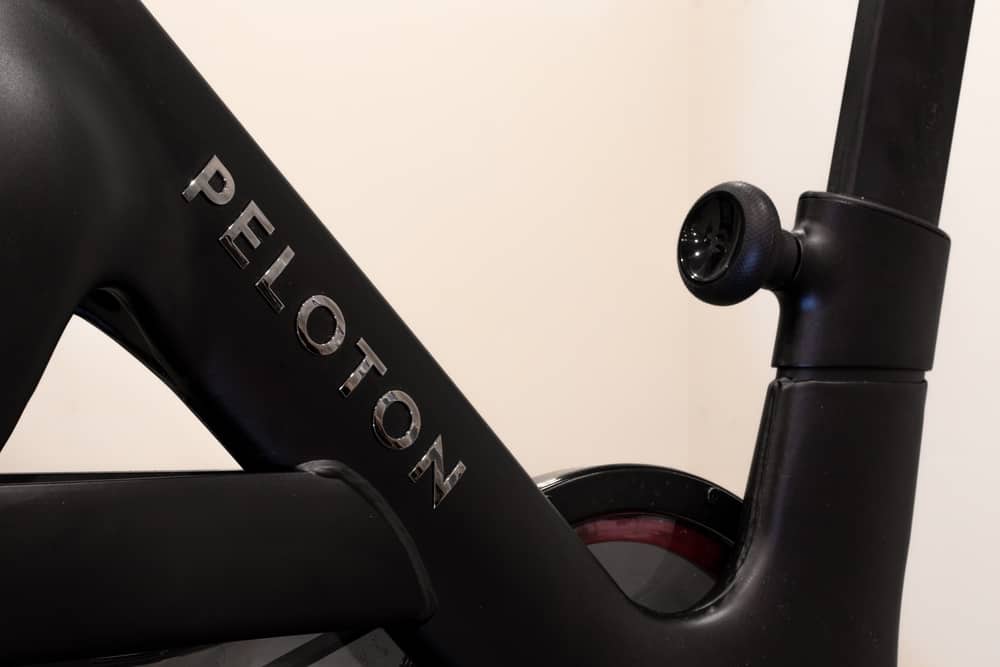 The Peloton brand has distinguished itself as a must-have brand in the fitness industry. They are an industry standard when it comes to fitness equipment.
To ensure an immersive fitness experience, Peloton bikes are equipped with internal speakers that allow you to play your workout playlist or listen to workout instructions.
Whether for a better immersive experience or you want to enjoy your playlist without disturbing other people at home, knowing how to connect your AirPods to a Peloton is quite essential.
However, if you are trying to connect your AirPods for the first time, it can be tricky.
Don't stress about it; in this short guide, we'll discuss how to connect your AirPods to a Peloton and so much more.
Connecting AirPods To Peloton
As you might have already known, connecting your AirPods to other Apple devices is typically achieved by opening the Airpod case, after which the devices sync automatically.
In the case of Peletons, however, an automatic connection can't be established, at least not for the first time since Pelotons are non-Apple devices. Therefore connecting your Airpod to a Peloton for the first time will require you to put in some work.
Worry not; the steps to complete the process are pretty simple. Moreover, once you have completed the initial connection, subsequent connections can be established just like you would with your other Apple devices.
How To Connect AirPods To Peloton
Here, we'll be leveraging your Peloton's Bluetooth functionality.
We've put together simple steps that you can follow to connect your AirPods to your Peloton. With these instructions, if nothing goes wrong, your AirPods will be successfully connected in under two minutes.
Step #1: Disconnect Your AirPods From Other Devices
Before you do anything, the first thing you'll want to do is disconnect your AirPods from any other Bluetooth device you have in your Peloton's proximity. You can do this by turning off the Bluetooth function on previously connected devices.
After completing this process, put your AirPods back in the charging case and keep the lid open.
Step #2: Reset Your AirPods
After you've disconnected your AirPods from other Bluetooth devices, the next step is to reset your AirPods so that you can connect them to a non-Apple device (Peloton). You can do this by using the reset button behind your AirPods' charging case.
Usually, holding the reset button for about three to five seconds completes the process. Regardless you'll know that the reset is complete when the status light at the front of the case starts to flash amber.
Step #3: Set the AirPods to Bluetooth-Pairing Mode
After your AirPods are reset, and the amber status light stops flashing, turn your AirPods case to the back and press the reset button once again. Hold down the reset button for a couple of seconds until the status light flashes white.
The change in status light means that you've successfully set your AirPods to their Bluetooth-pairing mode, and they are now ready to pair to a new Bluetooth device.
Step #4: Go to Bluetooth Settings on Your Peloton
Now that your AirPods are ready to pair, close the charging case lid with your AirPods inside. Then, access the Bluetooth settings menu on your Peloton machine.
To do this:
Open your Peloton's settings by clicking on the three dots icon stacked vertically on your Peloton's home screen.
In the drop-down menu, click on Device Settings.
In the Settings window, select Bluetooth, then Available Devices.
After completing these steps, you'll be presented with a list of available Bluetooth devices in your Peloton's proximity.
Step #5: Find Your AirPods
In the list of Available devices, locate your AirPods. You can quickly find your AirPods by navigating the list till you see the name "Airpod" or your custom personalized name with the "AirPods" suffix.
After locating your AirPods, select it to pair your Peloton machine. Once the pairing is successful, the status update icon beside your Airpod name will change to "paired."
Step #6: Enjoy Your Audio on Your AirPods
Once the pairing is complete, you can go back to your Peloton's home screen to test the connection. Hop on your Peloton, put your AirPods in your ears and play your audio from the Peloton machine.
A successful connection means that you can now enjoy your audio through your pods instead of the Peloton's internal speakers.
Summary
In this guide, we've discussed how to connect AirPods to Peloton. You have to manually connect your AirPods to a Peloton for the first time; however, once you've scaled this hurdle, your AirPods will automatically sync to the Peloton for other subsequent connections.
With this guide, you can now connect your AirPods to a Peloton. We hope we've answered all your questions about connecting your AirPods to your Peloton so that you can quickly go back to enjoying your fitness experience with your Peloton.
Frequently Asked Questions
Can I use Siri with my AirPods connected to the Peloton?
The Peloton is a non-Apple device, so it is impossible to use all of Apple's features on your Peloton machine, including Siri. So, No, you can't use Siri on your Peloton, even with your AirPods connected.
Why do my AirPods keep disconnecting from the Peloton?
Your AirPods can disconnect intermittently if the charging case of another AirPods pair connected to the Peloton is open. The open case will constantly try to establish an active Bluetooth connection with the Peloton, effectively dislodging your AirPods' connection.
Why does my volume not work when I connect my AirPods to the Peloton bike?
To increase or decrease Audio output from the Peloton bike, you'll need to use the bike's volume even if your AirPods are connected. The Peloton's volume buttons are located behind the right side of the screen.