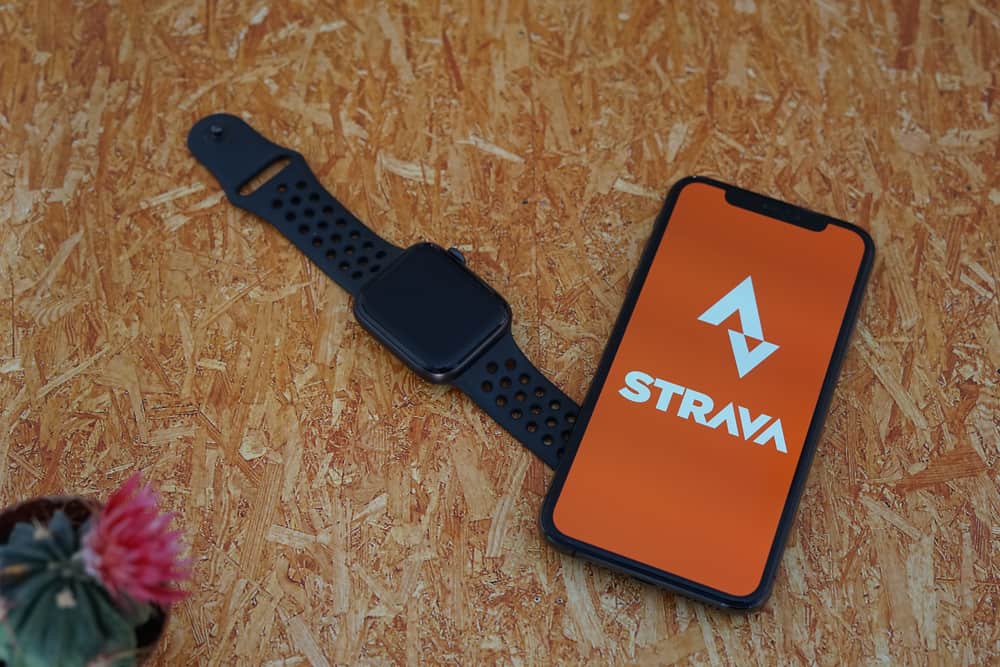 The Apple Watch has become the most reliable fitness gadget for most people due to its numerous useful workout features. On the other hand, to get an in-depth analysis of your fitness routine over time, the Strava app has come to the top. Syncing your fitness progress from your Apple watch with Strava helps you keep track of your workout routine, but how would you do that?
Connecting your Apple watch to Strava is a simple process. Firstly, you will need to link Strava to your Apple Health app. After you allow the Strava app to retrieve data from the Health app, it will automatically import all your fitness information. You can also manually import all the data into the Strava app for the past 30 days. 
Once you've completed your workout or fitness activity, Apple Watch will sync the data to the iPhone, showing up on your Strava app. It will help you track your progress and share your activities with your Strava friends and contacts.
In this article, we will map out the details of syncing your Apple Watch to Strava so you can stay motivated and continue your fitness journey without any worries.
Linking Strava to Apple Health
With the recent Strava updates, syncing your Apple watch with it has become much easier. The workout data can immediately sync with the Strava app, showing you all the maps and analyses. However, you must link your Strava app to Apple Health first.
Install and launch the Strava app on your iPhone.
Click the "Profile" tab at the bottom of your screen.
Hit the settings icon on the top right corner of your screen.
Navigate to the "Applications, Services, and Devices" menu.
Click on the "Health" tab under the services menu.
You will be moved to another page where you must select "Health" again.
You will see a "Connect" button. Tap on it to link your Apple Health app with Strava.
Now, your iPhone will give Strava permission to access data from the Health app and vice versa. There's another step you need to perform inside your Strava app's settings tab.
Permitting Strava To Access Data
Inside "Settings", turn on the toggle labeled "Send To Health".
Turn on the toggle "Notifications for new workouts".
Enabling these features will allow a seamless data transition between Health and Strava. You will also receive a notification when a new workout activity is available for syncing.
Importing Apple Health Data to Strava
Once you've connected your Health app, you will see all your workout activities from the past 30 days ready to be imported into your Strava app. You need to manually tap import on each day's tab, and the data will sync to your app.
For importing new workout data, follow the steps below.
Complete your workout activity wearing your Apple Watch.
Head to your iPhone so the data can be synced to Apple Health.
Launch the Strava app.
In the top right corner, tap on the bell icon.
There will be a notification mentioning that new workouts are ready to import. Tap on the notification, and you will be taken to the list of workouts that were available to import.
Tap on "Import" in front of the new workout data, which will sync with your Strava app.
After syncing, you can head to the "Feed" section and refresh your tab. All your running, cycling or walking routines will show up there. The app will also show the location where you worked out and a map projecting the path you took for cycling or running.
The Bottom Line
Connecting your Apple Watch to the Strava app is the best way to track and analyze your fitness routine. The Strava app can create analyses and even show you the map of places where you've been working out. You can also share and see the progress of your friends.
Firstly, you need to allow Strava to get access to Apple Health. After that, your data will be automatically synced, and you will also be able to import the data for the past 30 days. This article has detailed all the connection steps, so you won't have to look elsewhere for answers.
Frequently Asked Questions
Why is Strava not connecting to my Apple Watch?
There are some cases when your workout data doesn't show up on Strava. It happens because you are using a third-party application to upload the data on Health. You must enable the data import from Health within the Strava app.
Which version of iOS does the Strava app support?
Strava supports data syncing from Apple devices, so it automatically works. However, it only supports iOS 13 or above. For Apple Watch, it works with watchOS 6 or later.