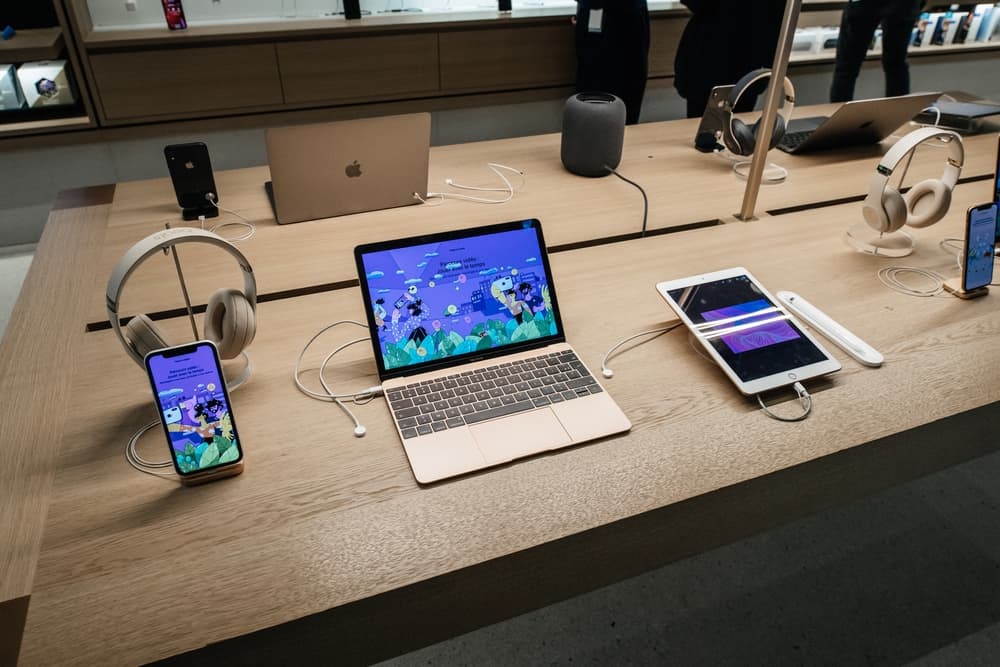 Do you love listening to music but find that your laptop speakers don't do the songs justice? If so, you need to learn how to connect Beats Pro to your laptop. By doing this, you'll be able to enjoy your favorite tunes with fuller, richer sound quality.
Beats Pro headphones are designed for a seamless listening experience with the highest quality audio playback. They feature advanced drivers and an enhanced soundstage for an immersive listening experience. The durable design and comfortable fit make them ideal for long sessions in the studio or on the go.
Connecting your Beats pro device is easy, regardless of your operating system. First, turn on the device and pair it with Bluetooth before sorting out the rest connection requisites. You can then enjoy listening to all those favorite soundtracks!
In this guide, we'll walk you through connecting Beats Pro headphones to your laptop and using them for audio playback. Let's get started!
How to Connect Beats Pro to Laptop
Now that you've got enough information, it is the perfect time to learn how to connect the Beats Pro headphones to your laptop. For better understanding, we've sectioned the guide separately for Windows and Mac users. It will help deal with confusion and get the job done seamlessly in minutes.
Pre-Requisites: Putting Your Beats Pro in Pairing Mode
Before anything else, you should be more concerned about putting your Beats Pro in pairing mode. After all, it is the point of initiation. The method is usually different for different models. Walk through the list of the information offered below to understand better.
Beats Flex: Here, simply press and hold the power button. Make sure you hold the position until you notice the indicator light flashing.
Powerbeats: For the Powerbeats variant, the usual approach is pressing and holding down the button on the left earbud. Again, do it until the indicator light flashes.
Beats Fit Pro, Powerbeats Pro, and the Beats Studio Buds: For these pairs of headphones, the best approach is to place the earbuds in their respective cases. After that, leave the case open. From there, press and hold the dedicated button sitting inside the case. Wait until the light outside blinks.
Solo Pro: Locate the "mode" button on the left ear cup. Press and hold the same.
Beats Solo 3 Wireless and the Beats Studio 3 Wireless: Locate and press the power button. Hold it for nearly 1 to 5 seconds. Wait for the Fuel Gauge's light to flash, and you're done.
Connecting Beats Pro to Your Windows Laptop
If you want to use your Beats Pro headphones with your Windows laptop, here is how you need to proceed:
The first thing that you'll need to do is turn on your Beats Pro headphone and put it in the pairing mode.
Next, launch your Windows laptop and find the "Windows" icon.
Click on it and hover over to the "Search Panel".
Input "Bluetooth" and initiate the search.
Select the option that says "Bluetooth and other device settings" from the long list that appears. Tap on it and continue.
Locate the "Bluetooth" toggle and click to turn it on.
After that, hit the "Add Bluetooth or other device" option.
Go with the "Bluetooth" option and allow your system to search for nearby devices.
Once your system concludes the search process, locate your "Beats Pro" and tap on it.
Soon you'll receive a confirmation notification followed by a successful pairing.
We all know how frustrating it is when we can't connect our Beat's Studio wireless headphones for some reason. If you are experiencing delays or trouble connecting with your laptop, try holding down the power button on them for 10 seconds before turning off and resetting – this will help establish a better connection!
Connecting Beats Pro to Your Mac Laptop
Connecting your Beats Pro to your Mac laptop is a simple process that can be done in just a few steps. Here is how:
Turn on your "Beats Pro" and activate the "Pairing Mode".
Move to your Mac laptop and look for the "Bluetooth" logo. Click on it and proceed.
Find and tap "Bluetooth Preferences" from the menu that appears.
Next up, ensure that your Mac's "Bluetooth Connectivity" is turned on.
Navigate to the "Devices" tab and wait for your "Beats Pro" to show up.
Locate the "Connect" button. It usually sits beside the name of the Beats headphones that you want to pair.
Wait for a while until your Beats Pro indicates the "Connected" message. This means that you've paired your device with the Mac.
It is always a good practice to make sure that your Beats Pro is well charged before attempting to pair it with your laptop.
Summary
We've walked you through the process of how to connect Beats Pro to your laptop. It's actually a really easy process, but just in case you run into any trouble, we're here to help. Are you worried withy any questions or concerns? If that's the case, feel free to reach out to us, and we will be more than happy to assist you.