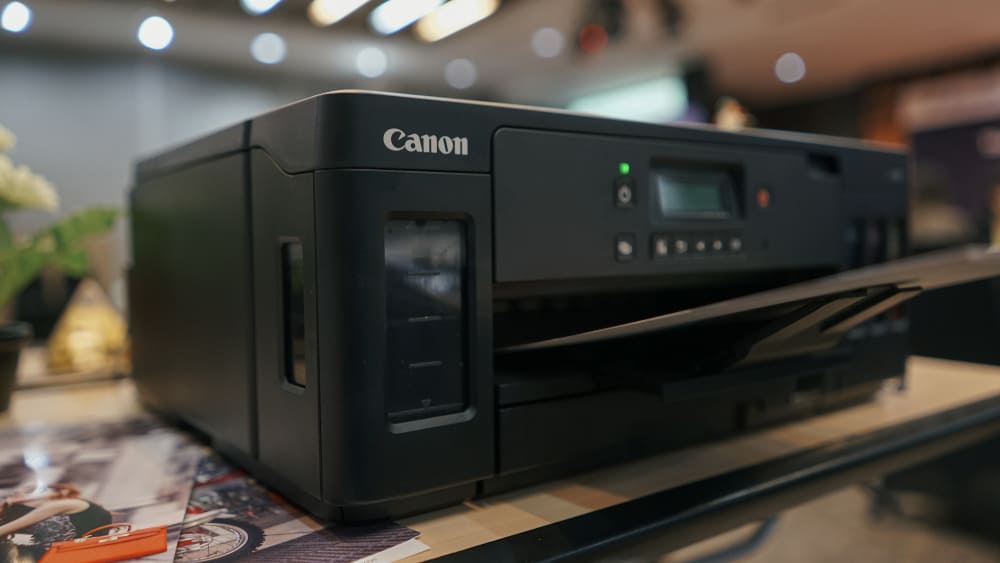 Printers have become a staple for organizations, schools, and individuals who work remotely. Owning a printer saves you the stress of searching for stores that offer printing services, especially when your work demands that you have a printout of documents that comes your way.
One exciting thing about new-generation printers is they have multiple features, and they can serve as printers, photocopiers, scanners, and fax machines. With all these capabilities in one device, you can carry out different tasks in a short period instead of going from one machine to the other. 
One of the brands with the best multifunctional printers is Canon. Canon printers are the true definition of getting more value than what you paid to get the printer. They are effortless to operate, making them accessible to anyone who needs them. So how do you take full advantage of its perks by connecting the Canon printer to a laptop? Let's discuss that today!
Connecting a Canon Printer to a Laptop
Whenever you get new equipment or gadgets, the first thing to do is go through the user's guide. You can do the same with your Canon printer, go through the user's manual, and read through the steps to set up your printer. If you can't figure out how to connect your Canon printer to your laptop, you can follow the steps for either of the two methods given in this article.
Method #1: Wireless Connection
You don't need cables to connect your Canon printer to your laptop with a wireless connection method. You can print out files and documents by sending them to your printer, and all you have to do is follow the instructions below.
Ensure that your WiFi router has WPS button and that it supports any one of the WPA or WPA2 security protocols.
Switch on your WiFi network using the WPS button.
Turn on your Canon printer and connect it to the WiFi network.
Locate the "Home" option on your Canon printer and long-press "WiFi".
Click on "LAN wireless set up" and press "OK".
Select the WiFi access point, enter your password, and press "OK".
Your Canon printer should connect to our WiFi network in a few seconds.
Once your printer is linked to your WiFi network, the next step is to connect the Canon printer to your laptop. Follow the steps below.
Download your Canon printer driver from canon.com/ijsetup on your system.
Install the printer driver.
Press Windows key + R to launch the Run Command application. Type "control/name Microsoft.DevicesAndPrinters" and tap "OK". This will pull up the "Devices and Printers" folder.
Select "Add printer".
Follow the command prompts on your laptop and click "OK".
Your Canon printer is now connected to your laptop, and you can now start printing files remotely from your computer.
Method #2: USB Connection
You don't need to connect your Canon printer to your WiFi network, and you only need a USB cable – connect one end to your Canon printer's port and the other end to your laptop. Then, download and install your Canon printer driver. Lastly, follow steps 3 to 5 in method #1. Both ways are straightforward, but method #2 is quicker.
Summary
Connecting your Canon printer to your laptop should be easy and fast since you know what to do. Pick a method of your choice and follow the steps to the end. You can now print your files and documents with zero stress. 
Frequently Asked Questions
Why can't I print or connect?
If you changed your laptop or WiFi router, there is no way you can automatically print from your Canon printer, and this means you have to redo your Canon printer set up by using any of the 2 methods in the article.
Why is my printer not showing up?
Your Canon printer may refuse to show up if you didn't turn it on while installing the printer driver on your laptop. Ensure your printer is turned on before installing.