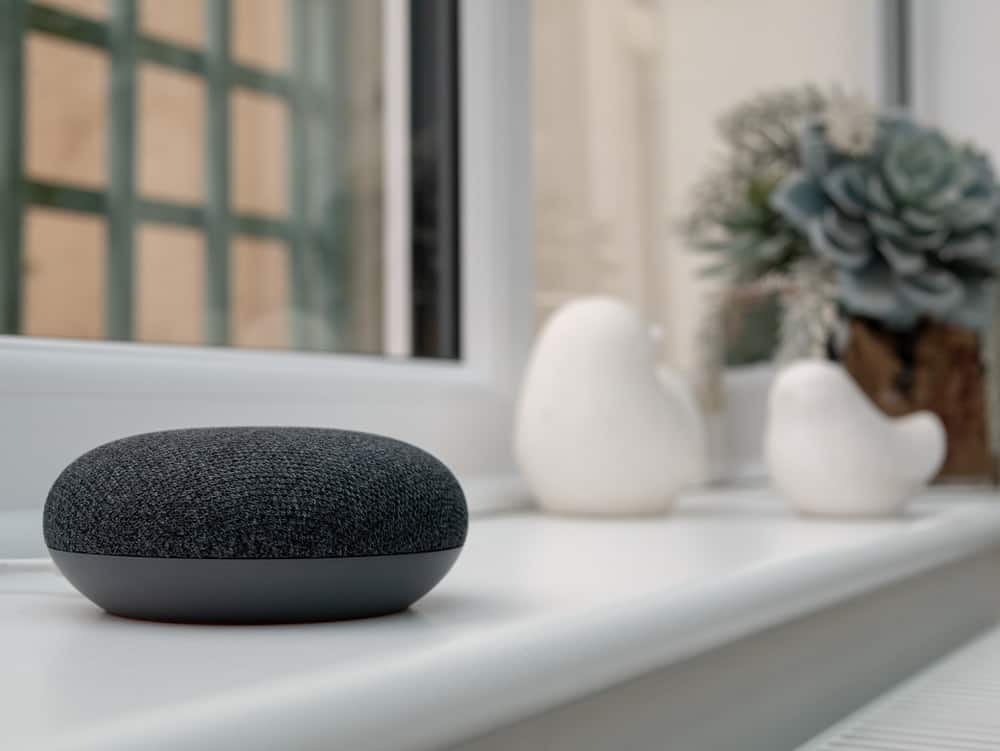 One of the great things about Google Home is its ability to connect to other devices in your home, like your TV. This means you can use voice commands to turn on/off your TV, change the channel, volume, and more. 
Google Home can be paired with a Chromecast-enabled TV using the Google Home app. If you don't have a Chromecast-enabled TV, you'll need to buy a Chromecast dongle first. 
Google Home is a great option if you're looking for a hands-free way to control your TV-watching experience. You can use it to find information on TV shows and movies, play music, and more – all while keeping your hands free.
This article will show you how to connect Google Home to your TV and control it without lifting a finger for a true hands-free viewing experience.
Step #1: Get Chromecast Ready
The first and foremost step in connecting Google Home to your TV is setting up Chromecast on your TV device. After that, you can use voice commands to control playback, such as pausing, resuming, and more.
To do this, you either need a Chromecast built-in TV, or you can get a Chromecast dongle and connect it to the HDMI port on your TV.
Step #2: Connect Devices to the Internet
You will need to connect your "Google Home" and Chromecast to the internet via Wi-Fi. Ensure that your "Google Home" and Chromecast are connected to the same Wi-Fi network as it can cause connectivity issues if they're not.
Step #3: Get the Google Home App
Before you can pair "Google Home" with the Chromecast on your TV, you'll need to download the "Google Home" app on your smartphone.
Depending on whether you have an Android or iOS device, you can download the "Google Home" app from "Google Play" or the "App Store".
Step #4: Pairing Google Home with Chromecast
The next step is to connect "Google Home" to Chromecast, which can be done within the "Google Home" app. Open the "Google Home" app and tap on the "+" sign on the top to add a new device. Click on "Set Up Device" and select "Set up new devices in your home from the list".
There will be a list of different homes displayed, and you can select the one you want to add the device to or create a new home.
Now the app will search for all available devices, select your Chromecast from the list, make sure the code on your TV matches the code on your mobile, and then click on "Next". Besides the terms & conditions, you will also see a prompt related to improving Chromecast. 
Step #5: Follow On-Screen Steps to Set Up Chromecast
Following that, you'll need to follow the on-screen instructions to set up Chromecast. The next step will be to link your Google account to your Chromecast, connect it to your Wi-Fi network, and choose the room where the Chromecast will be located.
The Wi-Fi network you connect it to should be the same as the one your Google Home is connected to, as well as the Google account. In this way, connectivity issues can be prevented.
Step #6: Your Device Should Now Be Linked
Once you've completed all these steps, you should now have your "Google Home" connected to your TV. You can now use your voice to control Chromecast-enabled apps, like Netflix or YouTube, and get the best of both worlds.
Now that you know how to connect Google Home to TV, you can start enjoying all of its features. Whether you want to use it as a remote control, play music, or watch YouTube videos, Google Home has you covered.
Frequently Asked Questions
Can any Smart TV connect to Google Home?
You can connect your TV to Google Home by using Chromecast, so you are all set if you have a TV with Chromecast built-in or an HDMI port to connect an external Chromecast dongle.
How do I know if my TV has Chromecast built-in?
To check if your TV has a built-in Chromecast, go to the Settings tab and click the System settings option. If no option says Chromecast, your TV doesn't have it, so you'll need to get the Chromecast dongle.
How do I use Google Home TV without Chromecast?
You'll need a third-party Wi-Fi enabled universal remote to use Google Home with a TV without Chromecast. With Roku TV, you can use the Quick Remote App for Google Home with Roku TV.
Is Google Chromecast free?
Yes, Google Chromecast is free. You can use the Chromecast dongle if your TV doesn't come with one built-in, but it's still relatively inexpensive and doesn't require any monthly or annual subscription.