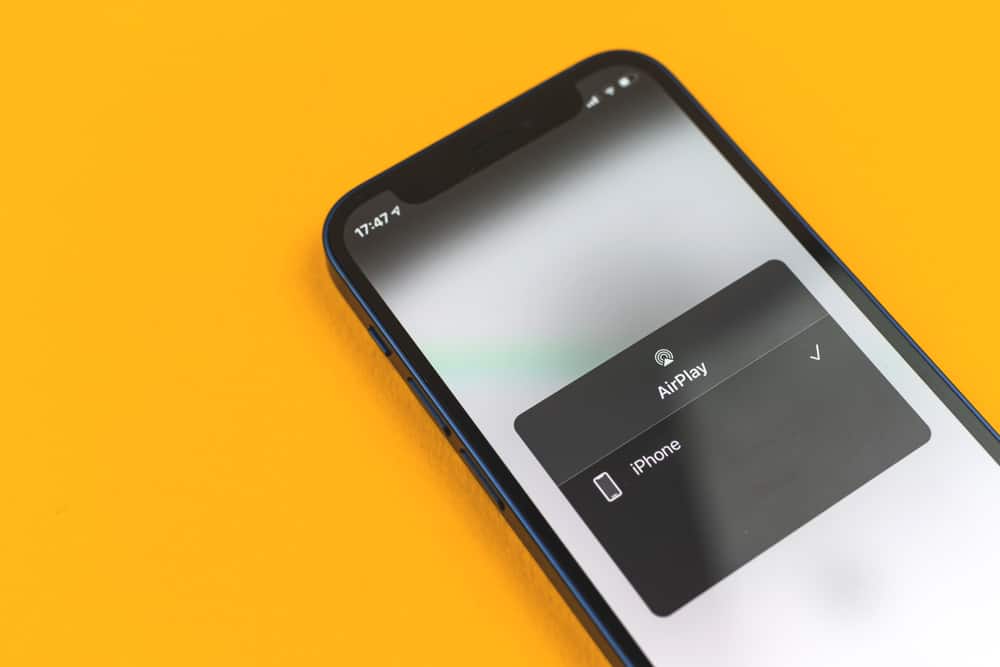 Nothing beats watching your movie on a large screen without having to leave the comfort of your home. It was a great innovation when Apple added the mirror feature to allow you to see your screen on a larger scale.
With the Airplay feature Apple added, you can connect your iPhone to your Vizio TV. You can display your screen, movies, and audio on your TV. The Airplay feature is available to all iDevices from iPhone 5s, iPad Mini 2, and Apple TV (4th gen and 4K); anyone with these devices can enjoy this feature.
Fortunately, the purpose of this guide is to teach you how to do this seamlessly in no time.
Ways You Can Connect Your iPhone to Your Vizio TV
Connecting With Airplay
Airplay is the inbuilt feature provided by Apple for this function. It works not only for Vizio TV but also for other devices that allow this feature.
Go to the Home Screen on your Vizio TV
By the upper right corner, you will see Extras; select it.
Then, locate the Apple Airplay option and click on it.
You can connect your iPhone to your Vizio Smart TV via Wi-Fi.
Select Screen Mirroring and choose your TV in the options on your phone. It will connect your TV to your iPhone Screen.
The screen mirroring icon is usually in your control center (which you can access by swiping up or down, depending on your iPhone's spec). But if you do not find it there, you can add it to the control center in your Settings.
Using the Vizio SmartCast Mobile App
If you are using a Vizio Smart TV, it is recommended that you get this app instead of relying on only the screen mirroring feature on your phone. Vizio SmartCast App provides more advanced features than screen mirroring does.
Go to the App Store and download Vizio SmartCast App.
After you have installed it, launch it and start operation.
Click on the device you want to connect to.
It will require a PIN code displayed on your smart TV.
Input it and ensure both devices are connected.
You can then display your screen on your TV.
Using a Digital Adapter
When you get a Vizio Smart TV, you will be given a digital adapter alongside. The digital adapter will act as the form of connection between the iPhone and the Vizio Smart TV (it also works with Android devices).
Connect the lightning digital AV Cable to your phone.
Then connect it with your TV using an HDMI cable.
If it is well connected, you will have your screen mirrored on your TV screen.
Using Third-Party Apps
A few third-party apps help you mirror your screen to your Smart TV. These are two common screen mirroring apps.
LetsView
A screen mirroring app allows high-quality mirroring from your phone to the TV screen. It has an easy-to-use interface, and it supports smooth performance.
Download Lets View in your App Store.
After launching it, it will display a PIN or QR code to scan. Input the PIN, or scan the QR code to access and connect your phone to the TV screen.
You can now display your video or audio on your screen.
ApowerMirror
It performs similar functions to the Let's View app. But it has more advanced features like HD Video Display, photo browsing, video streaming, watching movies, and playing games.
Download ApowerMirror in the App Store.
Launch the app.
Select the Screen Mirror Option on your phone, then choose Vizio TV in the options displayed.
You will have your screen displayed on your TV.
Conclusion
Connecting your iPhone to your TV should no longer be an issue since you have various options to choose from. If one does not work well or support a feature you need, you can use another option till you are satisfied with your TV display.
Frequently Asked Questions
Why is my Airplay not working with my Vizio TV?
Considering the simple process involved, you should not be having a problem connecting your iPhone to your Vizio TV. If you turn on your Airplay and it does not recognize or display Vizio TV as one of the options, try the following options.
1) Update your iPhone's operating system: Your operating system might be too outdated to work with this feature.
2) Update your Vizio TV: The problem might also come from outdated TV. Check for updates in the system settings; update if need be.
My Airplay keeps coming up on my screen when I don't need it. What can I do?
If you consistently use the Airplay feature, it starts connecting automatically. If it keeps interrupting your other activities on the screen, switch off your Apple Airplay on your TV.
1) Press Home on your TV remote control.
2) Go to Extras > Apple Airplay.
3) Turn off the Apple Airplay.
Once you turn off the Airplay, you will be able to use your TV without any interruption. And if you wish to use the feature again after then, you can retrace your steps and switch it back on.
Why is my Vizio TV not mirroring my iPhone screen?
If you have connected your network and your screen is still not displaying on the TV, confirm if your devices are connected to the proper connection. You can confirm which network the following steps connect to your Vizio TV
1) Go to the home screen, then click on the menu option.
2) Select Network > Network connection > Wireless.
3) Check if you are connected to the right network.
If they are connected to the right network, and the problem persists, refresh it and try again.