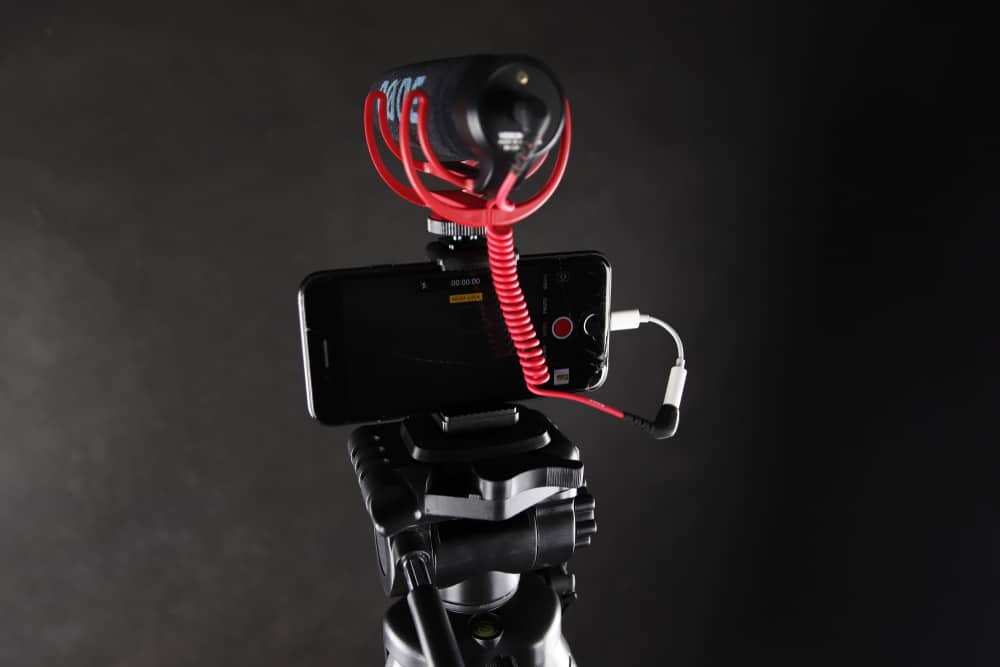 Apple Inc is now one of the world's best brands for luxurious and top-notch consumer electronics. Its smartphones are famous for their user-friendly interfaces and high-end cameras that capture crystal clear images. Apple phones offer an all-around convenience for personal and professional use.
However, the built-in microphone of your iPhone is only best suited for personal and non-professional video recording purposes. Therefore, you'll need an external microphone if you're planning to start creating videos to monetize your YouTube account or something similar with your iPhone.
Below, we present a quick guide on connecting a microphone to iPhone. And without further ado, let's jump right into it.
How To Connect a Microphone to iPhone
What accessories do you need? Well, the accessories you need to connect an external mic could vary depending on the type of iPhone you have.
For instance, if you have one with a 3.5mm audio jack, then you may use both the headphone and Lightning sockets for audio input. On the other hand, if your phone only has the Lightning port, you'll need some adapters.
Choosing The Right Microphone For Your iPhone
There are two main options to consider when it comes to finding the right external mic for your iOS smartphone:
Option #1: Plug-and-play iOS-Compatible Mics
They plug into the iPhone directly using a USB to lightning cable. One end will enter into the Lightning connector port. The other will go into the USB microphone. There are so many of these microphones on the market. Buy one of the best plug-and-play iOS-compatible Mics from reputable online stores such as amazon.com.  
Option #2: Good-quality USB Mic
Blue Yeti and the Samson are some of the best USB mics on the market today. Most of your problem is solved if you have one of these already. You don't have to buy anything – connect your existing computer microphone to your iPhone using a few accessories and cables.
Three Easy Steps To Follow
Look for a powered USB hub and a Lightning-to-USB adapter. Connect your iPhone to the USB mic through the USB hub. See the illustration above – or follow these easy steps:
Step #1: Connect the Lightning-to-USB Adapter
The Lightning-to-USB adapter plays a critical role in your external mic connection. Plug one end into the Lightning port of the phone. The other end should go to the powered USB using a USB type B cable.
Step #2: Power the Hub
Using the power adapter cable (cord), connect the USB hub to one of your electrical power outlets.
Step #3: Connect your external USB mic
Connect your external USB mic to the USB hub with the same cable that you've been using to connect the microphone to the PC.
You should now be ready to start recording quality audio once you complete these steps successfully. You should notice a spike in the waveform if everything is working well by tapping the mic head.
Conclusion
It's hard to produce professional audio quality using the built-in microphone of your iPhone. Fortunately, it's easy to connect an external mic to your phone. You can purchase a plug-n-play iOS-compatible mic and easily connect it to your phone. Alternatively, you can use a nice desktop computer USB mic. Then follow the three easy steps we have mentioned above. All the best!
Frequently Asked Questions
Why is my mic not working on my iPhone?
There could be many issues that are preventing the mic from working. You can restart your iPhone to troubleshoot any problem with it. Also, check for any blocked openings – the front, bottom, and back mic openings. Ensure that they aren't blocked, covered, or obstructed by anything. 
Can you use a USB mic with my phone?
Most Android smartphones today have OTG support. That means they can supply the power that a mic needs to work. However, you may not use a USB microphone as a system-level mic in every app. 
Why is my mic not working on calls?
It's easy to troubleshoot this problem. Start by navigating to the "Sound Settings" of your phone. Check if the media and call volume are mute or very low. If that's the case, increase the volume of your device. Accumulated dirt particles may also have clogged your phone's mic – a good phone repair technician can help.