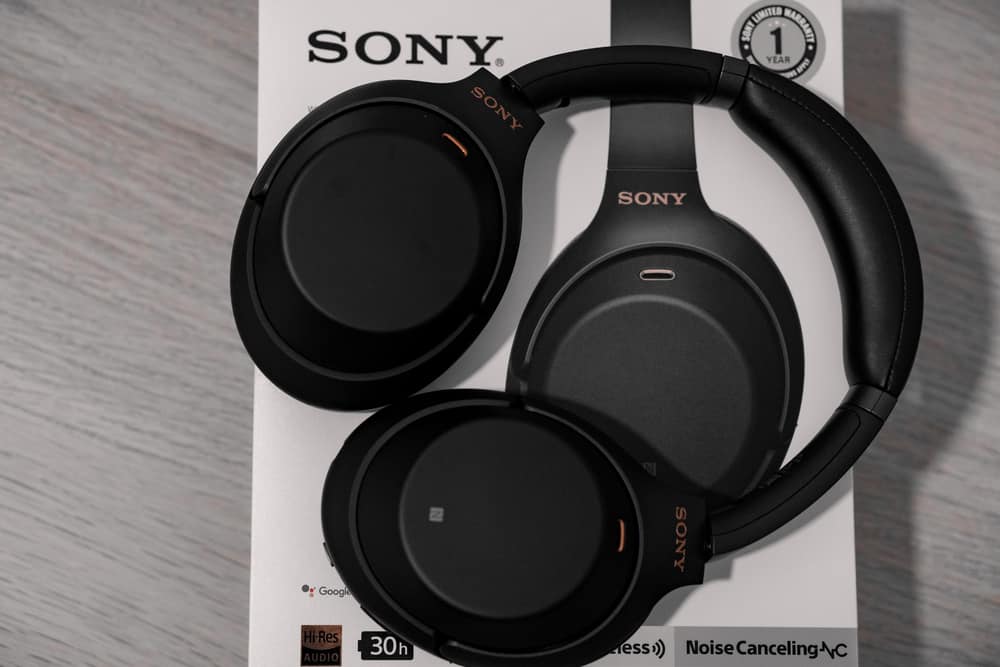 People often say they prefer a PC with Windows operating system to a MacBook, and I always ask why. The majority of their responses boil down to the fact that they feel it is easier to navigate on a Windows operating PC than MacBook. Some even explain why they don't get apple products saying, "it is just never easy navigating through like other regular gadgets brands." And I never fail to remind them that it is perfectly normal to experience certain technical issues while handling different gadgets. Including the ones that are "easy to navigate through."
The good news here is that you are about to learn a step-by-step guide that will help you connect your Sony Bluetooth headphone to your MacBook. 
So I get questions like, "I use a Sony WH1000XM3. How do I connect it to my Mac?", "I don't think my Mac has a Bluetooth.", "It seems impossible to use Sony headphones with Mac."
All these questions and more are answered as we dive further.
How To Access Bluetooth On MacBook
Every MacBook series released since 2011 has Bluetooth capabilities. However, if your device doesn't support a Bluetooth connection, the alternative is to connect your headphones to your Mac using a cable.
Using any 0f the following three steps, you can find out if your Mac has Bluetooth;
Check through the menu bar for the Bluetooth icon. If you find it, then it means your Mac has Bluetooth capability.
Select "System Preference" from the Apple menu and click "Bluetooth". Once you are given the option to enable Bluetooth and turn on device visibility, your Mac has Bluetooth capability.
This tip is the longest, but you can try it if the other two tips don't work. Although, if the first two tips don't work, the chances are that your device doesn't have Bluetooth capability. For this step, go to "About this Mac" and select "More Information." Select Bluetooth from the hardware part. If your screen displays Bluetooth-related information, then it has Bluetooth capability.
Now that you've located the Bluetooth turn it on by turning it on in the Apple menu bar. But if you can't find it there, you can go to "Device Settings" on your Apple menu, select "Bluetooth," and "Display Bluetooth in the menu bar."
Good job! You have successfully turned on your Bluetooth.
Pair Sony Headphones With Mac
To pair your Sony headphones to Mac, you are to follow the steps below
Step #1
Turn on your headphones.
Step #2
If the headphones are new, you need not bother about this step, but if you have been using the headphones before, you have to check and ensure that it is not paired with any nearby device. Failure to do this will hinder you from connecting your headphones to your Mac.
Step #3
If your headphones indicate that they are connected to another device, you should stop the connection between your Sony headphones and the device and combine it with your Mac.
Step #4
To begin pairing, long-press the power button on your Sony headphone. In most cases, the Bluetooth headphone's light begins to flash at this point to indicate pairing mode. But not all Sony headphones models indicate the same way.
It is important to note that the blue mark light on your Sony headphones pulses fast before the Bluetooth pair is done.
Step #5
To connect your headphones with your Mac, you have to check the Bluetooth preferences on your Mac. Go to the upper-right corner of your Mac's toolbar and click the "B" Bluetooth switch.
Step #6
Click on "Open Bluetooth Settings." When you do this, a list of previously connected devices to your Mac will show. Go through the list until you get to a Bluetooth device with a similar name to your Sony headphones model. You should see a speaker icon or a headphone icon close to the device name.
Step #7
Lastly, click on the link button close to the name of your Sony headphones. If the pair is successful, you should hear "Bluetooth paired" through your Sony headphones.
Another way to confirm a successful pair between your Mac and Sony headphones is to go back to the "B" button on the upper-right corner of your Mac and check if the icon now shows a faint shade with three dots in the center. If it does, you have just confirmed that your Mac and Sony headphones pair was successful.
You can also check your headphones. If the blue light blinks slower than it was while pairing, it is an indication that you have successfully paired both devices.
Final Tips
To avoid sudden disconnection or interruption of any kind, ensure to
Maintain the maximum distance of 30 feet between your headphones and Mac. This means you can be as close as 1 foot but not farther than 30 feet.
Do not keep objects or other devices between your Mac and Sony headphones.
Conclusion
We have discussed how you can identify if your Mac has Bluetooth capability, how to pair your Mac and your Sony headphones, and easy tips to maintain your connection. I hope this article is helpful enough to guide you through.
Frequently Asked Questions
How far away from my PC can I go with my wireless headphones connected to it?
With headphones of standard operating range, you can go as far as 30meters away from your PC.
Is it possible for Sony headphones to overcharge?
Headphone batteries don't overcharge because they are designed to shut off when they charge fully.
For how long can I use my Bluetooth headphones before it goes off?
The battery life of headphones varies according to the brand. A headphone with the minimum battery life should provide you with at least four hours before it shuts down.
How possible is it to connect two Bluetooth headphones to MacBook? 
VERY POSSIBLE! With the audio midi app, you can connect two Bluetooth devices to your MacBook.