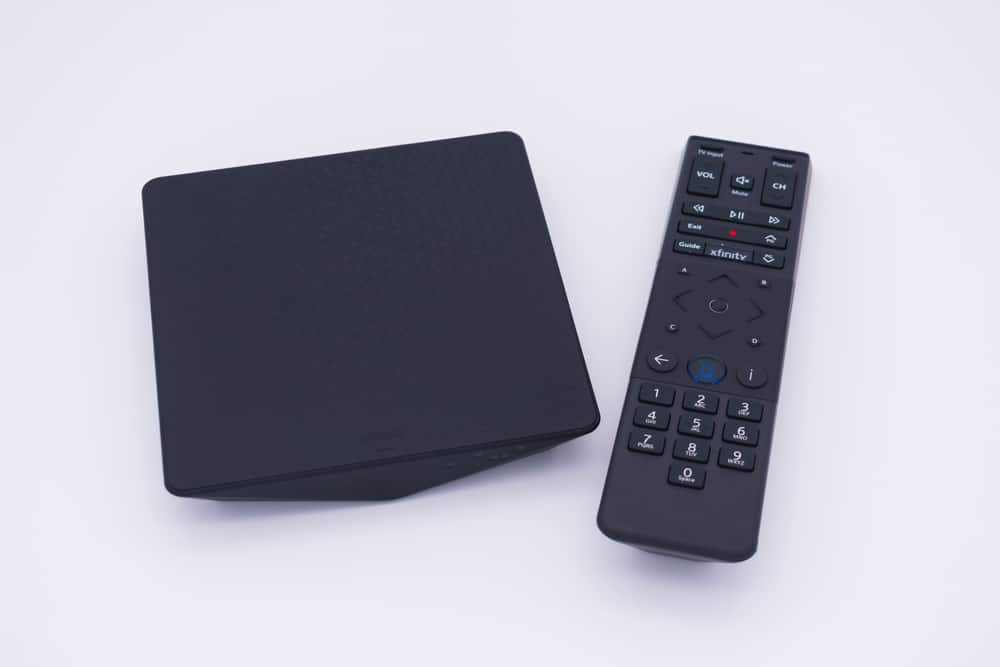 Setting up a new TV but don't know how to connect Wi-Fi with it? We can connect Xfinity Wi-Fi to Vizio TV in an effortless manner. We just have to follow the method.
Check your TV "Settings". Find the menu button and select "Network". Then, choose "Network Connections". At last, log in your credentials to access the Xfinity Wi-Fi.
In this article, we'll figure out a way to access Xfinity Wi-Fi to Vizio TV. We're going to discuss some easy steps to find a solution.
Connecting Xfinity Wi-Fi and Vizio Smart TV
Vizio TVs are well-priced and have excellent picture quality. It offers all your favorite built-in apps and allows you to connect from your device to your Vizio TV. All Vizio TVs are smart. What makes a TV "smart"? 
In simplest terms, a TV that connects to the internet is a smart TV.
All new Vizio TVs are smart with the SmartCast operating system installed. They can connect to wireless devices.
Smart TVs work in the same way as computers.
Have you heard of Xfinity Wi-Fi? Xfinity Wi-Fi is a fast and convenient Wi-Fi network.
Users can register up to ten Wi-Fi-enabled devices with an automatic sign-up feature. This eliminates the need to sign-up every time you access the Wi-Fi.
We have to follow specific steps to connect the Xfinity Wi-Fi to Vizio Smart TV.
Turn on your Vizio TV.
Use your Vizio remote and press "Menu".
Select "Network" and then press "OK".
Choose a "Network Connection". Then tap on the "Wireless" option.
Select the "In-Home" Wi-Fi network.
Log in with your username and password. After the connection, you'll receive a confirmation message.
This is the method to connect your Vizio smart TV to Xfinity Wi-Fi. Follow the steps for better results.
Troubleshooting the Connection
When we set up a Vizio Smart TV, we connect it to the Xfinity Wi-Fi before using Xfinity apps like Netflix. If the TV cannot access or link to the Wi-Fi, there can be the following reasons.
Internet connection problems.
Connection issues between the router and TV.
Issue of the TV's Wi-Fi adapter.
Conflicts with router security settings.
All routers have security settings to block harmful software such as malicious software. For instance, Arris TG862 has specific in-built security settings.
How To Fix Connections Issues Between Vizio Smart TV and Xfinity Wi-Fi
Here are common issues and how to fix them.
Wi-Fi Network
Check your Wi-Fi network. Access the internet from another device connected to your network. If you connect to the internet, the problem is your TV. You need to troubleshoot your Wi-Fi network if you can't connect to any machine. 
DHCP Settings
DHCP helps the router and the TV to work together. Press the "Menu" button and select "Network". If DHCP is off, then turn it on.
Router
Turn off the TV and reset the router and modem to trigger a power cycle. Plug in and see if Wi-Fi connects.
Ethernet Connection
If the TV has an Ethernet port, connect it to the modem with an ethernet cable. If it works, then there is a probability that the TV's wireless adapter is not working.
Leaving the TV unplugged for thirty seconds clears its internal memory and helps to resolve software issues.
To verify the connection, visit "Settings". Then, click "Test Connections". If a download speed appears, your TV will connect to the Wi-Fi.
Conclusion
To connect Xfinity Wi-Fi to a Vizio TV is one of the most straightforward Jobs. Vizio TV is a smart TV that can access the internet. You need to follow specific steps to connect the Internet to Vizio TV.
Go to your TV "Settings" and select "Network Connection". Log in with your username and password. Then, you'll be able to access Xfinity Wi-Fi. If you can't connect to the internet, try fixing the issues.
Frequently Asked Questions
How do I reset a Vizio TV?
To reset your TV to factory settings, go to "Settings". Select "System" and then choose "Reset" and "Admin". Click on "Reset TV to factory defaults" and enter your Passcode. 
How do I download apps on a Vizio Tv?
If you want to download apps on your tv using SmartCast, you must download a Chromecast-enabled app. Then, tap the "Cast" logo. 
Otherwise, you can also download an Apple Air-Compatible iOS App. If you have an older TV version, click "V" on the remote and choose an app for installation.
How do I turn on a Vizio tv without a remote?
You'll have to download the Vizio Smartcast app on your device to use your TV without a remote. Select the "Icon", choose "Widgets", and select your TV. A control menu will appear that will work like a remote.