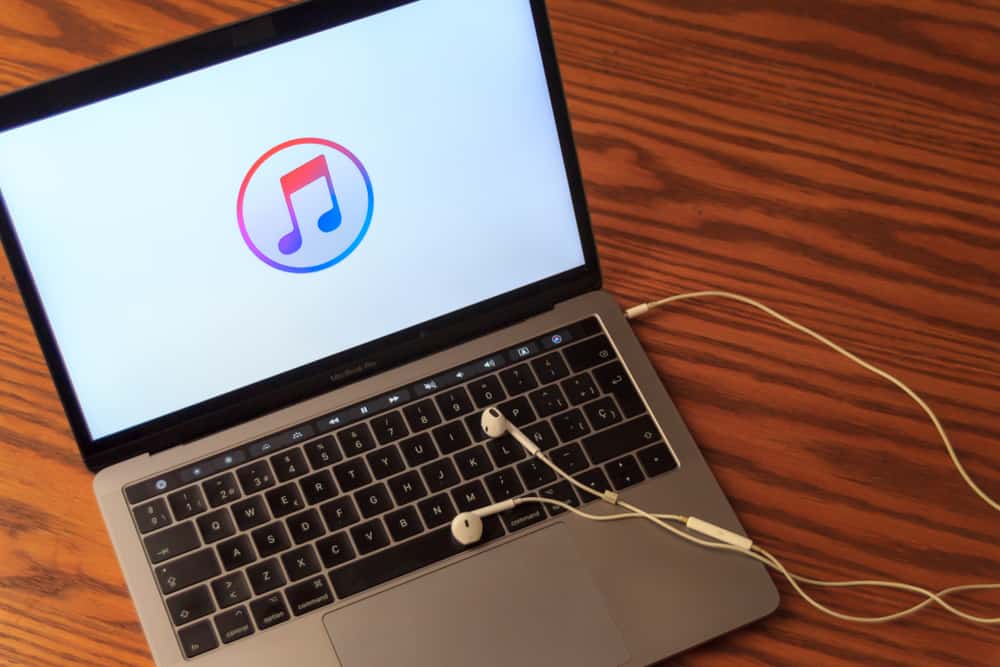 If you've gotten rid of your computer or are planning on giving it away, it's best to deauthorize it using iTunes. This will stop others from accessing the content you bought from the iTunes Store, such as videos and music.
To deauthorize a computer, open up iTunes and choose "Accounts". Then, go to "Authorizations" and click "Deauthorize This Computer" from the available options. If you no longer have access to the computer you want to deauthorize, you will have to open the "Account Info" and click "Deauthorize All" under the "Apple ID Summary" section. 
Still confused about what to do? Here's our complete guide. 
About Authorizing/Deauthorizing Your Computer
Authorization is a form of digital rights management (DRM) applied to content sold through iTunes or Apple's other online stores. When the iTunes Store was initially introduced, DRM was applied to all songs to prevent others from copying them. Today, music on iTunes is DRM-free, but authorization is still used for other purchases like TV and movies.  
Each Apple ID can authorize a maximum of 5 computers to play DRM-backed content bought with that account. This limit applies to computers (both Windows PC and Macs) but not iOS devices such as the iPhone. 
Since it is possible to shuffle around iTunes authorization, it is possible to deauthorize existing computers so that you can make way for other computers, like a new PC you just bought. So to put it simply, if you have already authorized 5 computers and want to add a new one, you will have to deauthorize an old one first.  
Most recommend deauthorizing a computer when installing new hardware or upgrading Windows. In both these cases, iTunes can sometimes mistake one computer for two, but deauthorizing your computer helps prevent that.
How To Deauthorize Computers Using iTunes
It's effortless to deauthorize a computer; you just need to follow these simple steps.
Launch iTunes on the PC you wish to deauthorize. At the top of the window, go to "Account" and ensure you're signed in using your Apple ID. 
Navigate to "Authorizations" and click "Deauthorize This Computer".
You will now be prompted to log in using your Apple ID. Put in your credentials and click "Deauthorize".
How To Deauthorize Computers You Can't Access
Deauthorizing a computer is easy enough if you still have the computer. But in some cases, you might no longer have the computer, or the said computer might just refuse to turn on. 
Luckily, you can still deauthorize it by logging in to any other computer using your Apple ID. Follow these steps.
Download iTunes if it's not present on that computer already.
Go to "Account" and click "View My Account".
Make sure you log in using your Apple ID. Keep in mind that you should log in with the account you used to authorize the computer that you longer have access to. 
Go to the "Account Information" page and the "Apple ID Summary" section.  
In this section, you'll find an option to "Deauthorize All" next to "Computer Authorizations"; click that.
A pop-up window will now open up. Confirm the action, and iTunes will deauthorize all the computers authorized on your Apple account in just a few seconds. 
There are some things you should know about the "Deauthorize All" option.
• This option will deauthorize all the computers linked to your account, and you will have to authorize each computer manually.
• You can use this option once every 12 months, so you should be very careful. If you used it a few months ago and want to use it again, get in touch with Apple's customer support to see if they can do something. 
• The option will only be available if you have two or more authorized computers.
Summary
Deauthorizing your computer is pretty easy, even if you no longer have access to it. Just follow the steps outlined above, and you won't have any problems.
Frequently Asked Questions
How can I see all my authorized computers on iTunes?
Open iTunes on any computer, sign in, and click "Account" on the top right. Click "Manage Devices" under iTunes in the cloud. You will see a list of computers here. These computers count towards the total computer authorizations an Apple ID can have.  
What will happen if I deauthorize all the computers in iTunes?
If you deauthorize all the computers, you will have to reauthorize the ones you're using currently. The option resets the number of authorizations stored on the iTunes Store servers.