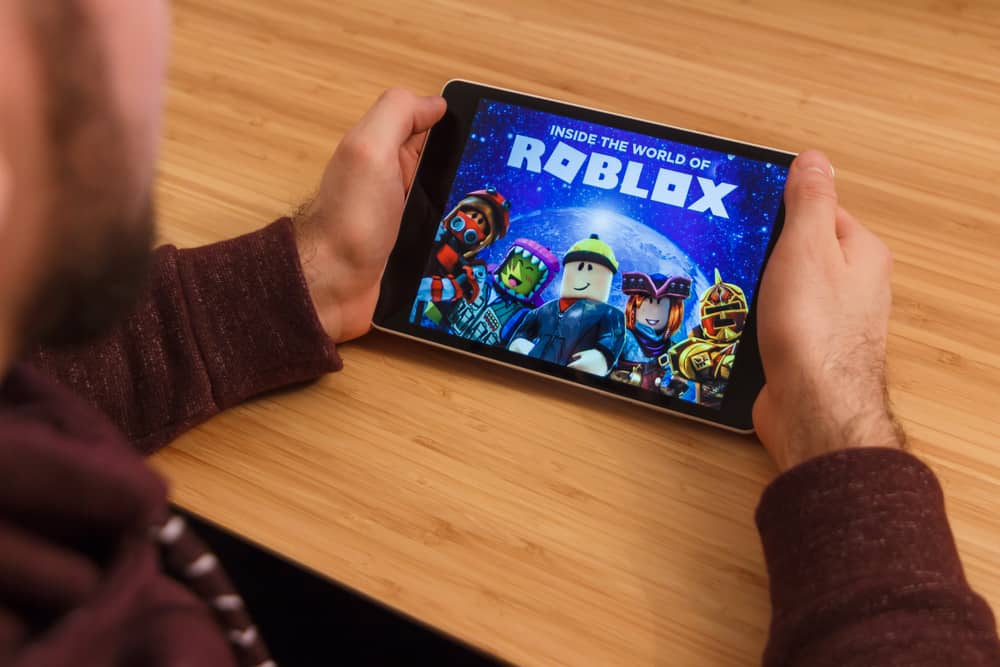 Roblox is an entertaining platform where users can participate in games created by others. However, if you no longer have an interest in Roblox, it's understandable if you want to delete your account.
Deleting Roblox isn't all that easy as there is no option in Settings you can click to delete your account, irrespective of whether you are using an iPad, smartphone, or PC. So, how do you delete your Roblox account on an iPad? 
Ideally, you must contact Roblox customer support if you want to delete your Roblox account on an iPad or any other device. Although before your request is granted, Roblox would have to verify your identity to be sure you are the one that sent the request. 
Note that deleting your Roblox account is irreversible. If you had an active subscription when you deleted your account, you forfeit it. This article elaborates more on how to delete your Roblox account. 
Different Ways To Delete Your Roblox Account on an iPad 
If you no longer want to be on the Roblox platform, it is advisable to cancel any recurring subscription on your account. You should also wait until your active subscription has expired before proceeding to delete your account. When you want to delete your account, there are different ways to go about it, depending on what you find most convenient.
Below are four different ways you can have your Roblox account deleted. 
Method #1: Email Support 
When you want to delete your Roblox account, the ideal way to go about it is to contact Roblox customer support for assistance. While the Roblox support team would assist you with the process, you should expect to spend some time waiting for their reply. Also, note that the process is not automated so it would take a while.  
Here's how to delete your Roblox account via email.
Go to the Roblox support page and log in to your account. 
Create a support ticket and select the "Right To Be Forgotten" option under "Data Privacy Request". 
Attach a note to the ticket for whoever is in charge of attending to your request why you want to delete your account. 
Roblox will contact you via email and request you verify your identity. 
If the identity verification process is successful, your Roblox account will be deleted. 
Method #2: Call Customer Support
If you don't want to wait for Roblox support to get back to you, then you can contact them via their phone number. A call is much quicker and would help you avoid sending emails back and forth to Roblox customer support.  
Here's how to delete your Roblox account via calling customer support.
Contact Roblox's customer support hotline at 888-858-2569. 
When you dial their phone number, ask to speak with a customer representative. 
Narrate your case to the representative, how you want to terminate your account, and why. 
Roblox's customer support phone number is not toll-free, so you must pay for the call, especially during the waiting period. 
Method #3: Be Inactive for a Year
If the process of getting your account deleted on Roblox seems too drowning, you can always just abandon your account. When you leave your account idle for a year, it will automatically be deleted by Roblox to create more space for a new account. There are millions of accounts on the Roblox server, so Roblox storing your data when you are inactive is bad for business. 
Here's how to delete your Roblox account by being inactive.
Log out of your Roblox account and do not log back in for one year. 
During the one year, do not play any game or do anything that would be indicated as an activity; else, you would have to start all over again. 
After a year, you will get an email from Roblox that your account has been deleted due to inactivity. 
Method #4: Get Your Account Banned
Like other platforms with millions of users, Roblox is guided by rules. These rules are what ensure the idea of the platform is not lost. Breaking the rules of the platform would get your account banned or, in other words, deleted. Note that there are some rules that when you break, you could get away with it with just a warning. 
Here's how to delete your Roblox account by getting it banned.
Your account will be suspended or terminated if you violate the right to use Roblox. 
If you upload an inappropriate profile picture, your account can get deleted. 
If you reverse engineer any service to gain access to any source code, your account could get deleted. 
If you are under 18, you can still have a Roblox account without getting deleted, but your guardian has to sign off on it.
Conclusion 
It's understandable to want to take a break from Roblox at one point or the other. However, wanting to delete your account as a whole is a bit extreme. While you ponder how to go about it, remember that when you delete your account, you can never recover it. 
If deleting your account is still what you want, then go ahead to contact Roblox customer support first. If the process seems unending and frustrating, then violating its rule to get your account deleted faster is the way forward.