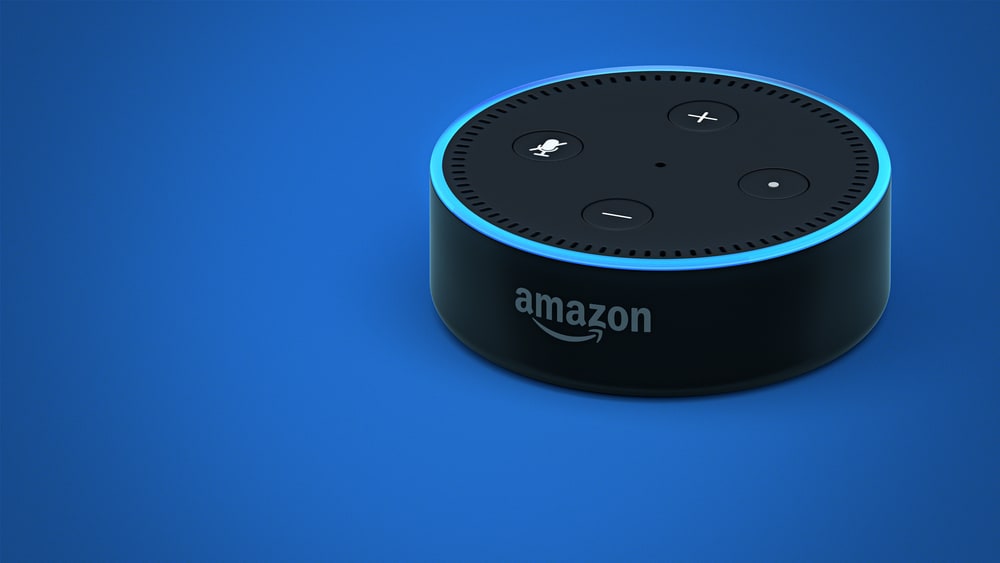 Amazon is best known as an online retailer. But in 2014, Amazon launched Alexa, a virtual voice assistant that has become an instant hit to most people who see it as a useful smart home technology. But if you don't share a similar sentiment either because of Alexa misunderstanding your commands or any other reason why you may consider deleting your Alexa account.
Deleting your Amazon Alexa account is ideal if you've abandoned using it to safeguard yourself from a possible data breach. This is because Amazon stores voice linked to any particular account to boost service delivery and accuracy of the results.
Here are the effective approaches to deleting your Amazon Alexa account.
• Deregister Alexa Devices.
• Delete your Amazon account.
After deleting your Amazon Alexa account using these methods, you'll completely end your relationship with this virtual voice assistant. Continue reading to learn the steps for each method to delete the Amazon Alexa account. Let's get started.
Method #1: Deregister Alexa Devices
If you're ready to delete your Alexa account, a simple and effective approach is to deregister your Alexa gadgets. Once you remove the registered Alexa device, you'll also have deleted your Alexa account. To deregister an Alexa device, you only need an Alexa app installed on your Android smartphone or iPhone and then follow these steps.
Launch the Alexa app on your iPhone or Android smartphone.
Go to the top right corner and click on the menu icon.
Select the "Settings" option.
Tap on the "Device Settings" option, and all gadgets registered with Alexa will be displayed.
Tap on the device to deregister the gadget you want, and a few details about the selected gadget will show.
Scroll down, go to the option to register, and click on the "Deregister" option.
Once you're through these steps, your device will be successfully deregistered, and your Alexa account will be deleted.
Method #2: Delete Your Amazon Account
Your Amazon and Alexa accounts are usually linked. Therefore, deleting your Amazon account will consequently mean deleting your Alexa account. This method is only ideal if you want to quit using Alexa and Amazon's online retailing services altogether. Consequently, all your data, profiles, and Alexa devices on the Amazon mainframe will be permanently deleted.
When deleting the Alexa account using this method, you'll need to deregister Alexa gadgets through your laptop or desktop browser. Here's a look at the steps to follow when deleting your Amazon and Alexa accounts.
Go to the Amazon website.
Log in to your Amazon account.
Review Amazon products and services, including Alexa gadgets, and from the drop-down menu, select your reason for wanting to delete your Amazon and Alexa accounts.
Click on the option "Yes, I want to close my Amazon Account and delete my data permanently".
Tap on "Close Account".
An email confirmation will be sent to your email, and your account will be deleted in five days.
If any orders are yet to be shipped, you can cancel them by following these steps.
Head to your account's "Orders" page.
Select "Not yet shipped".
Tap "Request cancellation" adjacent to the pending order.
Scroll down to the bottom section of the homepage and tap on click on "Accounts & Lists".
Summary
Deleting your Alexa account entails removing all the Alexa voice profiles and history and deregistering connected gadgets using this technology. But if you aren't a techie, deleting an Alexa account is often complicated because it involves an Amazon Echo gadget connected via an app to a smartphone and an Amazon account.
Fortunately, you need not any longer struggle with deleting your Amazon Alexa account after reading this exhaustive guide. This is because you're familiar with the different ways to delete your Alexa account and erase all your sensitive personal information.
Frequently Asked Questions
What happens after you delete your Amazon account?
If you're wondering what happens after deleting your Amazon account, you forgo all the products and services they offer. Once you delete your Amazon account, this process can't be undone. You don't get a grace period after deleting your Amazon Alexa account. Therefore, you can't use Alexa smart functions or retrieve the history of previous orders. 
Some of the things you'll lose after deleting your Amazon account include the following.
• Amazon gift cards.
• Alexa.
• Audible account.
• Digital products such as Prime Video purchases.
• Amazon Flex account.
• Amazon Pay.
• Your Amazon reviews.
• Your discussion posts.
• Access to Amazon order history.
• Amazon gadgets, such as Echo and Kindle.
Why should you delete your Amazon Alexa account?
It's no doubt that many users can't do without their Amazon accounts, be it when shopping or partaking in other activities. However, there are also numerous reasons for deleting your Amazon Alexa account, including the following.
• You're tired of constantly receiving spam from Amazon. 
• You're worried that your sensitive financial information from being hacked remotely. 
• You're locked out of Amazon and are forced to create a new account.