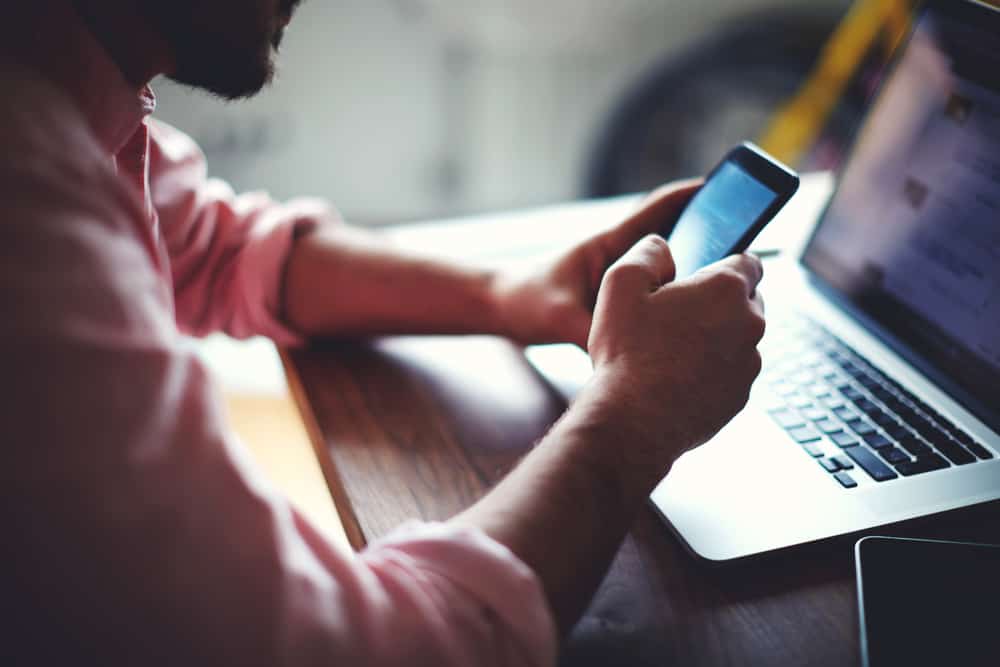 Suppose you don't like filling out long, time-consuming forms or find it inconvenient to fill out your sign-up information on different apps. In that case, you must be familiar with autofill and its convenience. But in some cases, autofill can have the wrong data, which you need to delete.
If you're using Google to autofill, you can go to Settings to delete the autofill data. But if you want to delete some third-party autofill information, you need to go to that service's app to delete the data.  
Autofill is a dedicated framework by Google and is like a password manager. It takes away the stress of filling out your info in other apps and forgetting passwords, minimizing the chances of typos and speeding up processes.
So, if you're wondering how to delete autofill on Android, here's everything you need to know.
What Is Autofill?
Android autofill is a framework that includes different services, like the Android OS – which serves as the platform for the framework, password managers, apps, and other autofill clients that store data.
Autofill was first introduced with Android Oreo as one of the improvements to make devices faster and smoother. What's great about it is that it makes it easy to put in login credentials in different apps like Facebook, Netflix, Instagram, etc.
Apart from supported apps, autofill now also works with password manager apps like Dashlane, 1Password, and LastPass. Any time there's a new login to an app, autofill prompts you to save it so that you don't have to enter it again the next time manually.
How To Delete Autofill on Android
It is possible to edit autofill Android data if there's something wrong, but you can also delete it if you no longer need the credentials. For instance, if you decide to delete your Facebook account, you can delete the login credentials.
In the case of a third-party password manager, you can remove the passwords and email or username directly from the app. Meanwhile, if you're using the built-in Google Autofill in Android, you can access your data in settings and delete it.
Here's a step-by-step guide.
Go to Settings.
Scroll down to "System" > "Language & Input" > "Advanced".
Tap on "Autofill Service".
Select the cog icon for the settings next to "Google".
Select the information you want to delete.
Tap the pencil icon, then delete the information you want to get rid of. Once done, tap "OK".
Go to the "Addresses" screen and tap on the list you want to delete.
Tap on the pencil icon, then click the X next to the location.
On the screen for "Payment Methods", select the "Remove" button beside the credit card or account.
Navigate to the "Passwords" screen and select the website you wish to delete.
Tap "Delete", then select "Delete" again once a confirmation prompt appears.
Summary
You now know how to delete autofill on Android. While it can be a convenient feature, it can sometimes have incorrect data, like when you move houses and your shipping address changes or when your credit card expires. In such cases, it's helpful to delete the existing autofill data so that you can enter the correct one!
Frequently Asked Questions
How do I delete autofill on Chrome?
To disable the autofill feature on Chrome and remove the saved data from the cache, you must follow these steps.
1. Launch the Chrome app and tap on the three vertical dots to open the menu and choose "Settings".
2. Tap on "Passwords".
3. Uncheck the "Auto Sign-in" option and toggle "Save Passwords" to disable it.
4. Navigate to "Payment Methods" and slide the toggle for "Save and Fill Payment Methods" to disable.
5. Click the "Addresses" option and disable "Save and Fill Addresses.
How do I disable autofill?
To disable autofill, go to Settings and choose the section where you don't want autofill to work (e.g., "Passwords", "Personal Information", "Addresses"). Disable the settings you don't wish autofill to save.