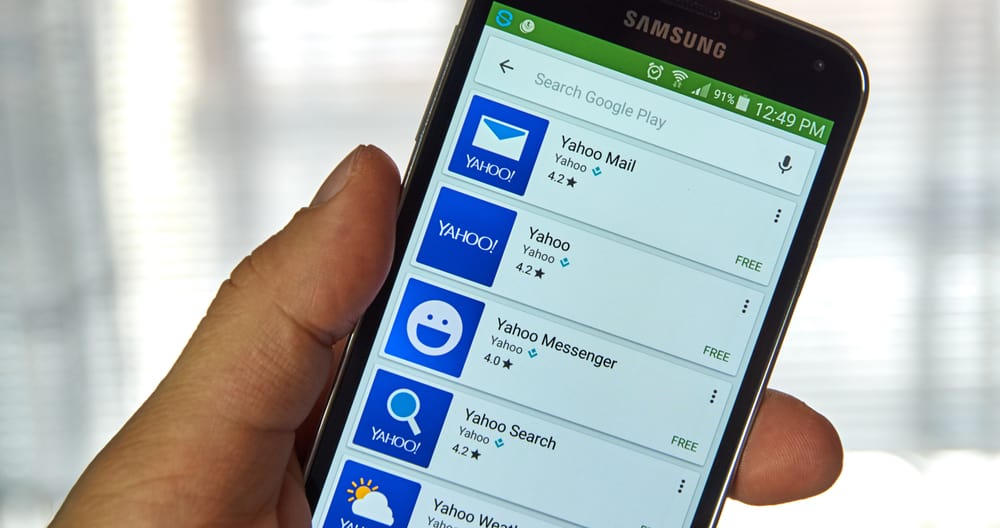 If you've been using Yahoo! Mail for years, chances are that you have plenty of contacts piled up that you no longer need. While there is nothing wrong with keeping old contacts, it's best to delete the ones you no longer need to keep things organized. And today, we will talk about how to delete contacts from Yahoo! Mail.
To delete contacts from Yahoo! Mail, click on the contacts Icon and select the "All" tab. Now, click on the contact you wish to delete and access the options. From here, you can delete the contact.
Yahoo! Mail is one of the best when it comes to storing contacts. While it may not have a user base as big as Gmail, it is still used by millions of users from different parts of the world. If you're one of them, you need to learn how to delete contacts from it.
At the time of writing, Yahoo! Mail lets its user save up to 5000 contacts. This means that your list of contacts can keep on growing for years. But if you're someone who has been using Yahoo! Mail from its early days, chances are that you have already crossed the 1000 mark. Even if you are a few hundred below this mark, you still have a lot of contacts on your list.
Having a collection of contacts is great. However, what's the use of a list that you can't even navigate? Having a long list of contacts can make it difficult to search for specific contacts. Therefore, you need to take some time out to organize the list.
How To Delete Contacts From Yahoo! Mail
The only way to clear and organize your Yahoo! Mail contact list is by deleting all the contacts you no longer need. Many people make the mistake of adding every single contact to their list and then later regret their decision. In this case, your only option is to start deleting the contacts. This way, you will be able to make some room to add new contacts as well.
To delete contacts from Yahoo! Mail, follow the steps below.
Open Yahoo! Mail and log in to your account.
Go to the "Contacts" tab by clicking on its icon, and then select "All".
From the list of contacts that will appear on your screen, click on the one you wish to delete. 
Click on the three horizontal dots to access the options.
Click on "Delete", and the contact will no longer appear in your list.
If you have hundreds of contacts that need to be deleted, you can select all of them at once. Even if you are accessing Yahoo! Mail from your mobile, you can still select multiple contacts and then delete them. This will save you a lot of time. And if you are planning to delete your entire list of contacts, you can also do this by selecting all of them. 
How To Add and Edit Contacts in Yahoo! Mail
After you have deleted multiple contacts, you can start adding new contacts. Adding new contacts is also pretty simple, and you can do it by following these steps.
Open your Yahoo! Mail and click on "Contacts".
Go to the "All" tab and click "Add new contact".
Enter the details of your new contact and click "Save".
If you save a contact and realize that you made a mistake in some of their details, you can simply edit it. To do this, click on the contact's name and then click on the three vertical dots. From here, you can click on "Edit contact" and then enter the new details.
What To Do if You Can't Delete Contacts 
An important thing to remember is that some users often face an issue due to which they cannot delete their contacts. A bug often causes this. To make the problem go away, all you need to do is restart your internet device. 
However, if the issue is still there, you might need to wait a day or two as there might be a server problem. You can also get in touch with the customer support service of Yahoo! Mail, as they have a team of experts who will be more than happy to assist you in this matter. 
Conclusion 
This was how to delete contacts from Yahoo! Mail. The process is simple and will hardly take a minute to do it. However, if you have to look into each contact to check the details, you will need to take out an hour or two for it. In any case, delete all the contacts you no longer need so you can start saving new contacts.