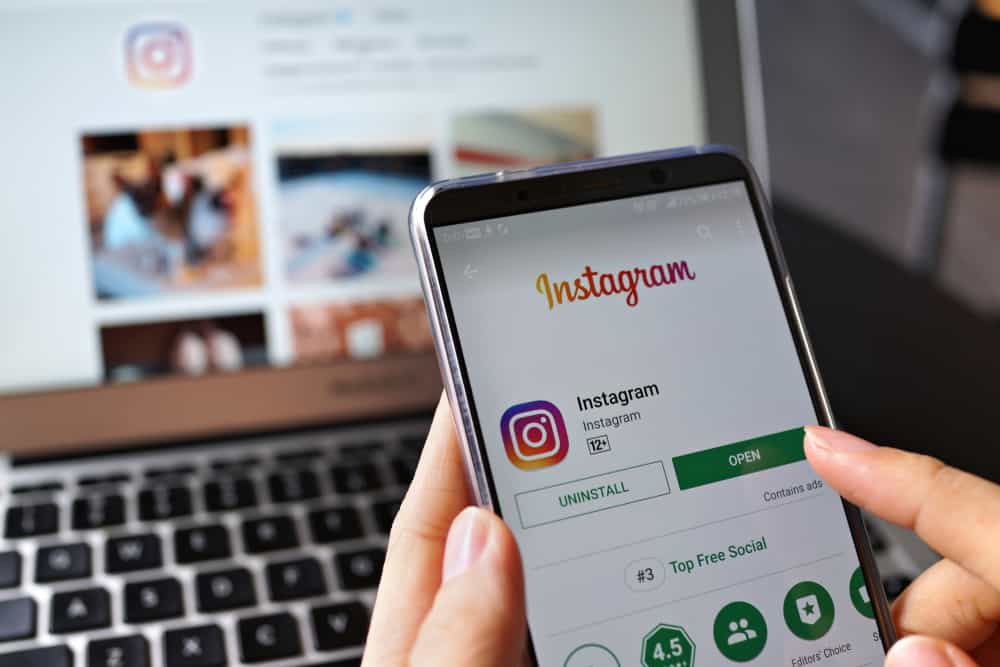 In this vast growing social media generation, we can say that Instagram is one of the best social media apps, with more than 1 billion users. However, the most popular and well-known network focuses on sharing stories, posts, videos, and many other things.
Like other social media applications and networks, Instagram has added new features like Instagram reels, stories, and many more, attracting the new generation. It helps you post your favorite pictures, videos, and reels, which can only be seen by the one who follows you if you have a private account.
If you get tired and find an irrelevant post you posted mistakenly on your account, you may regret posting them. So, you need to delete them as soon as you can. However, deleting from your mobile phone is easy as you can click on the post, click on the three dots and delete it quickly.
But do you know you can delete your Instagram post from your PC? Deleting a post from a PC is possible; however, it requires you to follow some complicated steps through the website developer tools.
Moreover, like Facebook, Twitter, and other networks, Instagram allows you to interact with your loved ones by following their accounts, commenting and liking their pictures, chatting with them by messaging or calling them directly, tagging them, etc. People worldwide enjoy capturing their moments, posting their memories on Instagram, and editing them by applying filters to them to make them more beautiful.
Steps To Delete Instagram Posts From a PC
If you are curious about deleting a post from your Instagram through a PC, you cannot find the button from which you can directly delete the post. Don't give up, as it's not a big issue. We are here to inform you about some steps because you cannot delete any post from Instagram using your PC without following the steps below.
Open the Instagram website on your browser.
Log in to your account by typing your email and password.
Click on the three dots in the upper right corner of your browser.
Click on "More Tools" > "Developer Tools".
Select the "Toggle Device Toolbar" at the top left of the "Developer Tools".
Refresh your Instagram, and remember that the page will not show the Instagram direct message button on the right side.
Select the specific post you want to delete from your account.
The post will further show three dots on the top right corner of the screen; click on them.
Select "Delete", and your Instagram post is deleted.
Conclusion
The main initiative of people using Instagram is to post their best videos and connect with others. It contains outstanding features. Instagram is one of the leading social media apps, with billions of users worldwide. Conversely, most of the time, you don't want a particular post on your Instagram account.
For this purpose, deleting an Instagram post from your computer is as simple as it seems. You can quickly delete that post from your PC by following the above steps. So, if the post appears invalid or is not trending well, follow the above steps and delete it conveniently through your computer.
Remember that you cannot delete any post from Instagram using your PC without following the steps above. It is an easy process to follow when you want to delete a post on Instagram from your computer.
Frequently Asked Questions
Can I use my Instagram account on a PC?
Yes, you can use your Instagram account on your computer by opening the Instagram website on Chrome and logging into your account there.
How can I post on Instagram from a computer?
Instagram is a developed social media network where you can quickly post pictures or videos. Chrome is the browser from which you can log in to Instagram and promptly post your reels or photographs.
Can I delete my Instagram account and make a new one?
Yes, you can quickly delete your Instagram account and make a new one, but your posts and pictures from the previous account will no longer be visible.
Can I get back my deleted Instagram account?
Unfortunately, once you have deleted your Instagram account, there is no other way to restore it. However, if you choose to disable your account temporarily, it temporarily removes data from your account information. You can log in to your account within 30 days to get your data back.
Can I recover my deleted post or a picture on Instagram?
Yes, you can return the deleted post on Instagram by going to the "Recently Deleted" menu.