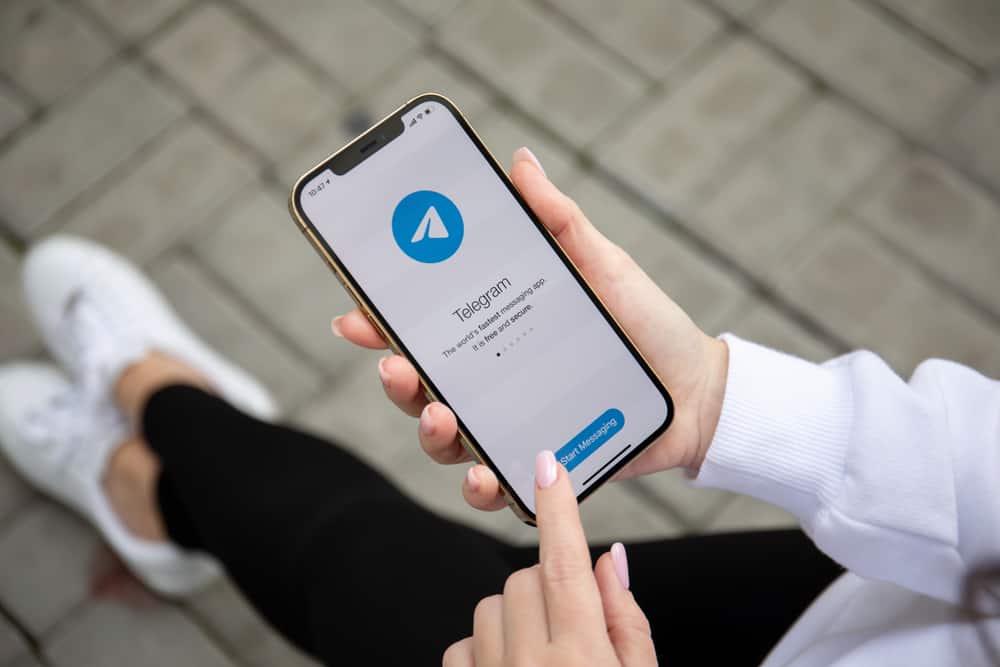 Telegram is an instant-messaging app that allows you to call, text, and share different kinds of media with your friends. But if you want to delete your Telegram account due to privacy concerns or any other reason, you'll be disappointed to find out there's no one-click delete option. Because of this, it's easy to assume that you can't delete your account altogether. 
You shouldn't lose hope already because there are still ways you can delete your Telegram account using your iPhone. If you're searching for such insights, look no further, as below is an overview of how you can delete your Telegram account on your iPhone. 
In addition, this guide will take a look at some of the frequently asked questions relating to the Telegram app you might wish to know. With that said, let's get started.
Method #1: Set Self Destruction
The first method to delete your Telegram account on your iPhone is by using the self-destruction feature. This unique feature enables you to delete your Telegram account after a particular period of inactivity. This is set at six months by default, but you can change this inactivity period to be much shorter. 
This method is automatic rather than manually erasing it by yourself. The steps to follow to set your Telegram account for automatic self-destruction are: 
Launch your Telegram account and go to "Settings".
Click on the "Privacy" option.
Scroll down to the section "Delete My Account If I'm Away For".
A list of possible options will appear from a month to one year. Therefore, if you want your Telegram account to be deleted as soon as possible, set one month from the drop-down menu.
After setting your preferred period, after which your Telegram account should be deleted, you shouldn't log in to your account altogether. Otherwise, your self-destruct duration will automatically reset. But if you don't have the patience to wait and want to delete your Telegram account instantly, this method won't work for you.  
Method #2: Delete Your Telegram Account Manually
Another effective way you can permanently and instantly delete your Telegram account using your iPhone is by using your smartphone's browser. Here are the steps you need to follow to delete your Telegram account on your iPhone: 
Visit the Telegram Deactivation page using your iPhone's web browser.  
Type the mobile number you used when creating your Telegram account. While doing this, don't also forget to enter the country code before your phone number. 
Press "Next" after confirming the data you're entering is correct. 
You'll receive an alphanumeric code on your Telegram mobile app using, which you need to enter to access your Telegram account. Don't expect to receive an SMS code on your iPhone. 
Go to the "Telegram Core" section, from where you should tap on the option "Delete My Account". 
A prompt will appear asking whether you're certain about deleting your Telegram account. Click "Yes" to get rid of your Telegram account. 
Summary
Telegram has more than 500 million active users and is no doubt among the most popular messaging services. But if for whatever reason, you want to delete your Telegram account using your iPhone, the lack of a one-click option can make this appear complicated.
Luckily, you need not worry anymore since detailed in this blog post are ways you can go about permanently deleting your Telegram account using your iPhone. Therefore, you save yourself the worry and stress of wondering whether your user data is being used without your permission.
Frequently Asked Questions
What happens after you delete your Telegram account? 
Deleting your Telegram account will erase all your messages. You'll also no longer receive notifications from your Telegram app. 
When can you log in to your Telegram account again? 
Even after deleting your Telegram account, you can still create a new one and log in right away. However, any of your old data won't be available in this new account.  
Should you consider deleting your Telegram account?
The Telegram app has numerous amazing features making it a useful messaging platform. However, there are some convincing reasons why you should consider deleting your account, and these include: 
– Your friends or family aren't using this messaging app. As a result, you opt for another alternative that ensures you can effortlessly maintain communication with them. 
– You want to change to another instant messaging app such as WhatsApp, which you feel best matches your needs and interests. 
– You don't trust Telegram because this messaging app's default setting doesn't encrypt your messages. Because of this, you might opt to switch to another privacy-centered platform such as Signal. 
– You're concerned about Telegram's wide range of communities and open policies, making this app a hotbed for illegal activities. For instance, some channels on Telegram provide users with a platform to download movies or music for free. 
Is Telegram linked to your phone number?
There's no straight answer to this question because Telegram doesn't force you to enter your phone number when signing up. With that said, you can link your mobile number if you wish.