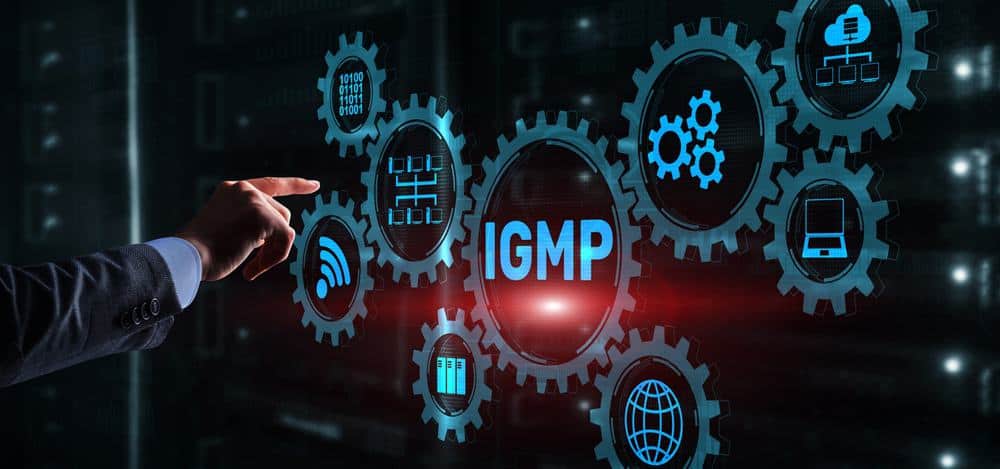 Do you love online gaming, watching content through streaming platforms such as Netflix, Hulu, to name a few? If yes, one issue that constantly keeps coming up is slow bandwidth connectivity and internet speed.
Fortunately, there's a way to optimize your internet connectivity and not compromise network security. And the fact that you're reading this guide, there's a high likelihood you've used proxies before and understand a thing or two about how they work. This is especially for one specific proxy setting in your router, referred to as IGMP Proxy.
With that said, this guide dives deeper to learn useful details about this proxy setting and how you can go ahead and disable it. Let's get started.
What's The IGMP?
It's essential first to learn what IGMP is before going any further. The term IGMP means Internet Group Management Protocol and promotes sharing of IP addresses across different gadgets that receive similar data, and this is referred to as multicasting. The IGMP protocol comes with two interfaces, and these are:
Upstream Interface: This refers to the interface at a host computer's end.
Downstream Interface: This is the interface at the end of a router.  
The IGMP Proxy is an intermediary of multicasting between network segments, thereby enabling the simultaneous transmission of data across different networks. This allows the multicast routers to read, understand and learn every membership information. As a result, the multicast router can capably transfer multicast packets according to the group membership information.
The IGMP Proxy is vital for those topologies that don't need routing protocols such as DVMPP, PIM-DM, and PIM-SIM.
Should You Switch The Proxy Off Or Keep It On?
Before you decide whether to disable or enable IGMP proxy, it's advisable to think of how to deal with multicast traffic. You'll also need to think of the subsequent effects that'll arise due to switching off the proxy, and the two things you'll need to remember are:
Disabling the IGMP proxying converts multicast traffic to broadcast transmission.
Every port on the network will receive forward packets from the IGMP without discriminating the interface.
In contrast, enabling the IGMP proxy directs the multicast traffic to the specific multicast groups. This gets done based on the information passed across by the router. 
With this in mind, should you still go ahead and switch off the IGMP proxy? Well, there's no straight answer to this question because there are undoubtedly convincing reasons to keep the IGMP proxy on and switch it off.
Here are some of the benefits of enabling the IGMP proxy:
All reports associated with group members are usually sent to the group directly.
The router group will be notified immediately when a host exits the multicast group.
A group membership report is forwarded to the group when other hosts join the group independently without help from an existing host.
With the IGMP proxy enabled, you won't experience mirroring issues and will comfortably stream content for an extended duration. But if you find these benefits aren't of any use or not advantageous, feel free to disable the IGMP proxy. This is recommended because processing resources might go to waste since the router is still monitoring multicast messages.
What Steps Should You Follow To Disable IGMP Proxying?
If you still want to go ahead and disable IGMP proxying after reading the information above on why not to switch off the proxy, here are steps to follow:
On your PC or laptop, head to the Network Connections menu.
After that, head to the Local area connection or LAN.
Click on details and put in your IP address.
After that, type on the web browser your router's IP address directly in the search bar, and this will open up a setup page.
Locate the bridging folder and head to the Multicast menu.
Find the IGMP Proxy option.
Find the label "enable IGMP Proxy status" and uncheck the box.
Finally, press the "apply" button.
After doing this, you'll now have successfully disabled IGMP proxying. If you wish to turn it on at a future date, you need to follow these steps. However, you should instead go to the Multicast Menu and check the IGMP box for the last step.
Summary
If disabling the IGMP proxy was something on your mind, this detailed guide has outlined reasons for and against taking this step. And should you decide to go ahead and disable it, it has also detailed the steps you can follow when disabling IGMP proxying. Therefore, you can ensure greater efficiency and productivity of your wireless gadgets.
Frequently Asked Questions
Why Is IGMP proxy crucial?
The IGMP proxy allows communication between host gadgets with an identical IP address. Therefore, all the hosts get data transmission as they've requested. Switching off the IGMP proxy will transform the network transmission from multicast to broadcast, eventually increasing a server's bandwidth requirements.
Should You Disable IGMP Proxy?
Honestly, it's advisable not to leave the IGMP proxying enabled unless you start experiencing issues. This is crucial because it allows your router to transform Multicast traffic to Unicast traffic. As a result, the network will become more efficient, especially wireless gadgets.
Is IGMP proxying recommended for gaming? IGMP proxying for gaming or streaming online content is considered ideal because it promotes the efficient use of resources when providing these applications with the needed support. As a result, this allows hosts to join the multicast group received from the upstream network without connecting to the downstream router.