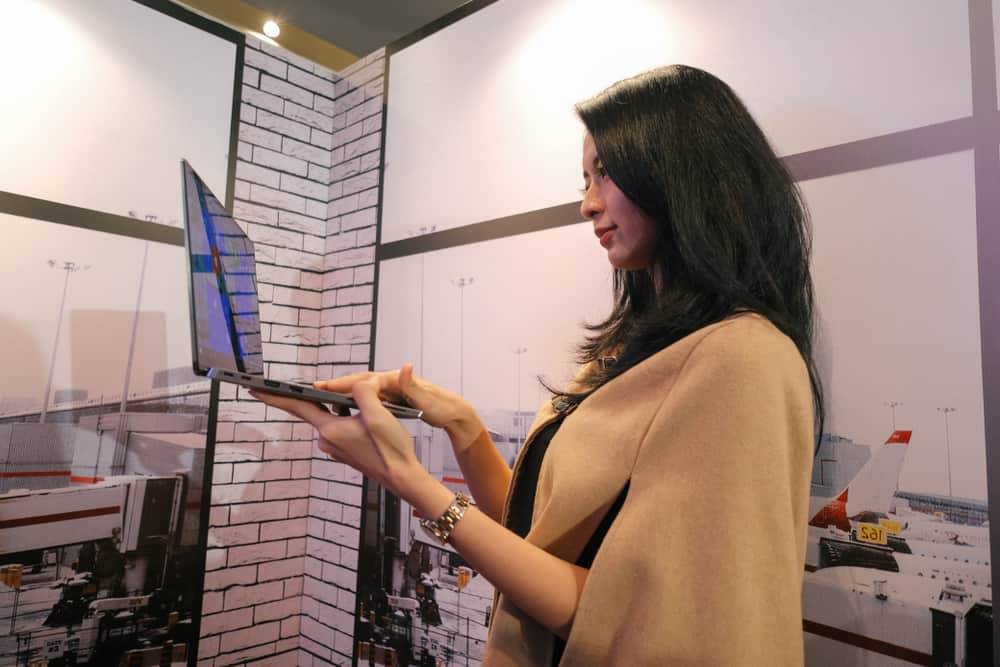 Laptops are portable computers that you can take almost anywhere. Different types of laptops are available, but Dell laptops are among the most popular ones. They are widely used in offices and schools, and Dell now even has its line of gaming laptops. Like every other laptop, Dell laptops also come with a touchpad that serves as a mouse. And today, we will be discussing how to disable the touchpad on a Dell laptop.
To disable the touchpad on a Dell laptop, you first need to go to the Control Panel and access the "Hardware" settings. Then, go to the "Mouse" settings, where you'll see an option called "Touchpad". You can disable the touchpad by clicking on the "Disable" button.
The touchpad is found below the keyboard on a laptop, and it does everything a mouse does. You use to it move the cursor around the screen and perform different tasks with it. Two buttons accompany a touchpad at the bottom, serving as the left and right click. 
While it is almost impossible to use a laptop without the touchpad, there can be times when it's causing problems, and you need to disable it. For instance, you might be typing a lengthy document, but you keep hitting the touchpad repeatedly with the palm of your hand.
There are even times when the touchpad starts acting on its own. In this case, the cursor starts moving around the screen without you controlling it. This is either because of a faulty touchpad or a bug in your laptop. Either way, your best option is to disable the touchpad until you find a fix for the problem. 
How To Disable the Touchpad on a Dell Laptop
Thankfully, disabling the touchpad on a Dell laptop isn't time-consuming or difficult. You can do it within a minute, and you don't have to worry about navigating through multiple settings or applications to do it. It can be done by following the steps mentioned below. 
Turn on your laptop.
Access the Control Panel of your laptop. You can either go to "My Computer" and click on the "Control Panel" option from the left or type "Control Panel" in the Windows search bar and open the first option that you'll see.
Select "Printers and Other Hardware" > "Mouse".
Open the "Device" settings.
Select the touchpad and click on the "Disable" option.
After completing the steps mentioned above, your touchpad will get disabled, meaning that you won't be able to use it anymore. Once this happens, you won't have to worry about the cursor moving on its own anymore. However, we will suggest that you take your laptop to a repair shop so that you can get the problem fixed quickly. 
What To Do When the Touchpad is Disabled
If the touchpad of your Dell laptop is disabled, you can use an external mouse instead. You can get a wireless or a wired mouse and find cheap ones at multiple stores. An external mouse will function the same as the touchpad, and you can continue using it until your touchpad is fixed. Most people prefer using a mouse instead of a touchpad with their laptop, as they find it more efficient.
How To Fix Touchpad Issues on a Dell Laptop
In most cases, touchpad issues get solved after downloading their latest drivers. Before taking it to the shop, we recommend downloading the latest drivers first. You can do this by following these steps.
Go to the official website of Dell and search for your laptop's model.
Go to "Drivers and Download" and access the "Input Device Drivers" section.
You'll see an option to download "Touchpad Drivers". 
Download the file and install the drivers on your laptop.
Once done, see whether or not the cursor is moving on its own. If it isn't, congratulations, you just saved a lot of money. But if the touchpad is still giving you the same problem, take it to the repair shop so that experts can examine it. 
Conclusion
This was how to disable the touchpad on a Dell laptop. As you can see, the process is straightforward. While the touchpad is disabled, you can keep on using an external mouse.