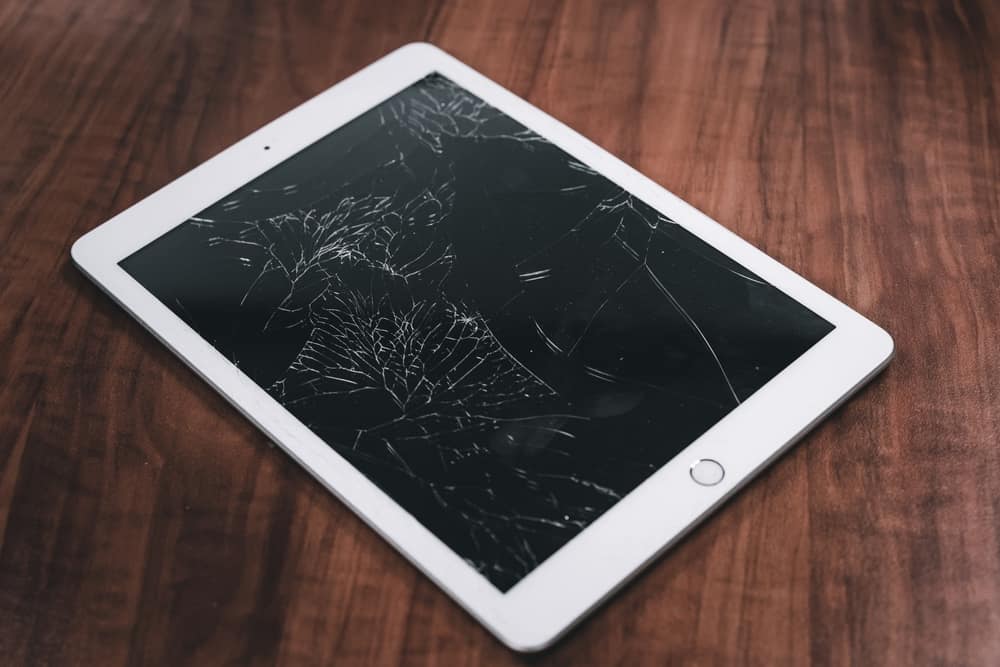 Have you bought a new iPad and wondering what to do with the old one? Throwing your old iPad in the trash is a waste of the resources used in its production. iPads that end up in landfills also harm the environment as decaying batteries release toxic chemicals that will leach into groundwater and poison it.
The best way to dispose of an old iPad is to use the Apple Trade-In. Back up your data to iCloud and reset your iPad. Visit the Apple Trade-In website and get an estimation for your device by answering simple questions. Then, you can visit an Apple Store for an on-spot trade-in or mail the iPad using the Pre-Paid Trade-In Kit option.
If your device has sustained too much damage and can not be refurbished, you will not get any store credit in exchange for that device. But Apple will still recycle this for free. After answering the questions at the trade-in website, you will have a pretty good estimate of what to expect in exchange for your used Apple product.
An important thing to know is that Apple will not be handing out cash in exchange for your iPad. You will get Apple Store Credit as a gift card and use this credit towards your next Apple purchase.
Dispose of an Old iPad
Instead of letting your old iPad collect dust, the smart choice is to get it exchanged in for Apple Store Credit. For one, this will be financially good for you. This will also help the environment as the device will be refurbished and sold for use again and not get thrown in a landfill.
Be sure to erase your data from the device to protect your privacy. Let's take a look at how you can safely dispose of your old iPad.
Step #1: Back Up Your Data
Before getting rid of your old iPad, you need to back up your data to iCloud so that it can be accessed again from other Apple products or by using the iCloud for Windows PC app.
To back up your data, follow these steps.
Connect your iPad to a Wi-Fi network.
Go to Settings.
Tap on your name from the top.
Tap on "iCloud".
Tap on "iCloud Backup" and toggle it (in case it was off).
Tap on "Backup Now".
Wait for the device to back up all your data before disconnecting it from the Wi-Fi network. Make sure the backup is complete, or you might lose data permanently.
Step #2: Erase Your Data
The next step after backing up your data to iCloud is to erase all data from the iPad. This is important to protect your data from falling into the wrong hands.
Follow these steps to erase all your data from your old iPad.
Go to Settings.
Tap on "General".
Tap on "Transfer or Reset iPad".
Select "Reset".
You will have to wait a few minutes to let your device delete all user data and settings to completely rest your iPad.
Step #3: Visit the Apple Trade-In Website
Now your iPad is ready for the trade-in with Apple. If your device can be refurbished and sold again, you will get a gift card equal to your device's estimated value. And if the device's condition is worn out, Apple offers to recycle it for you free of charge.
To trade in your old iPad with Apple, simply visit the Apple Trade-In website and follow the instructions below.
Scroll down and select your device (i.e., tablet).
Enter the serial number.
Answer simple questions to specify the condition of your iPad.
Enter your shipping address to receive the Pre-Paid Trade-In kit from Apple.
You can also take your iPad to an Apple store for an on-spot trade-in. This will save you a lot of time, as the trade-in by mail process will take 3-4 weeks to complete before you get your Apple gift card.
Conclusion
Throwing old electronics in the trash is harmful to the environment, which in turn becomes harmful to our own health. Letting a device eat dust on a shelf is also a waste of the unreplenishable resources that went into producing this device.
But by trading in your old iPad or other Apple products, you will not only be making a sound financial decision for yourself but will also help keep the environment safe.
Back up and erase all your data and settings from the old iPad before taking it to a store for the trade-in. You can also opt for trade-in by mail and get your Apple gift card mailed to your address.
Another way of safely disposing of an old iPad is to donate it to a charity. Some charities, especially the ones related to education, will accept tech donations. These charities then give these donated electronics to individuals, particularly students in need.