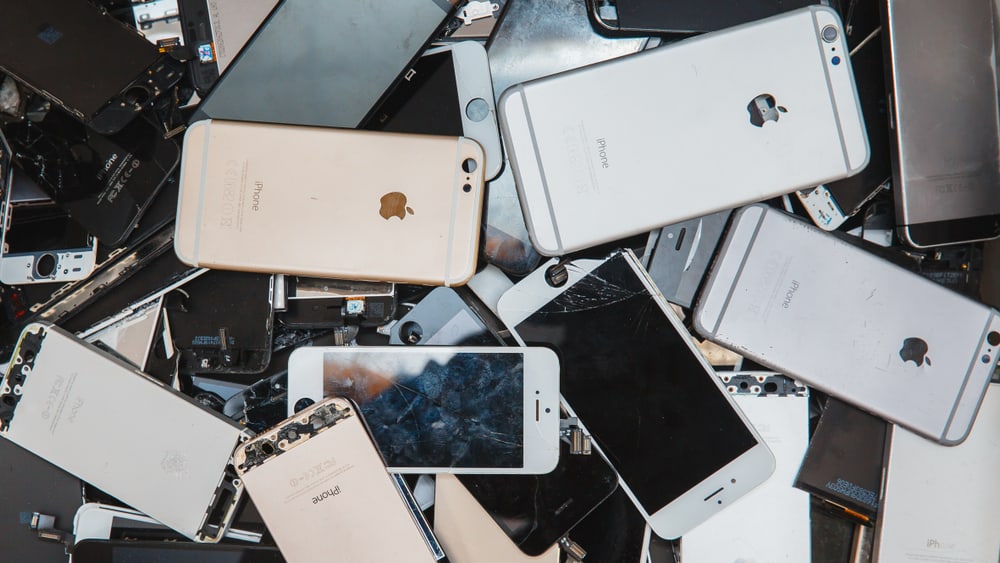 It's hard to keep up with Apple's constant release of iPhones yearly. One minute, you're using the latest iPhone in town; the next minute, you realize it's September the following year, and Apple has released an improved version. Using two iPhones is not the best idea, so we are constantly mulling over ways to dispose of our old iPhones when it is time to get a new one. 
Before you dispose of your iPhone, back up your essential files and erase all your content, settings, and passwords from the device. Afterward, you can get rid of your iPhone by selling it, trading it in with Apple for a discount on a new device, recycling it with Apple or other organizations, or donating it to friends, family, or non-profit organizations.
In cases where you are sentimentally attached to your iPhone, there are several ways you can repurpose it. However, this article does not talk about that. Instead, we will explain what you need to do before getting rid of your old iPhone. We will also discuss four ways to get rid of your old iPhone. 
What To Do Before Getting Rid of Your Old iPhone
Your old iPhone contains a lot of your personal information that you would rather not have in the hands of outsiders. Therefore, you must erase all your personal information from the phone before getting rid of it. Before getting rid of your old iPhone, you must do three things.
Unpair All Paired Devices
Before disposing of your iPhone, ensure you unpair your Apple Watch from it. Follow the steps below to unpair your Apple watch.
Launch the Apple Watch app on your iPhone.
Scroll to the "My Watch" tab and open "All Watches."
Locate the watch you want to unpair and tap the info button beside it.
Tap "Unpair Apple Watch."
Back Up Your iPhone With iCloud
Before removing your personal information and files from your iPhone, back those files to your iCloud account. Make sure your device is connected to a WiFi network, then follow the steps below to back up your files.
Open Settings on your iPhone.
Tap your name/Apple ID.
Tap "iCloud."
Tap "iCloud Backup."
Tap "Back Up Now" and wait for your iPhone to back up to your iCloud account. 
Sign Out of iTunes & App Stores and iCloud
Follow the steps below to sign out of iTunes & App Stores. 
Open Settings.
Tap your name at the top of the screen.
Scroll down and tap "iTunes and App Stores."
Go to the bottom of the screen and tap "Sign Out."
To sign out of iCloud, follow the steps below.
Open Settings and tap your name.
Scroll down and tap "Sign Out."
Enter your Apple ID password, and tap "Turn Off."
Tap "Sign Out" when prompted. 
Erase All Content and Settings
The final step is to erase all the files stored on your iPhone. Follow the steps below to do this.
Open Settings and tap "General."
Tap "Transfer or Reset iPhone."
Tap "Erase All Content and Settings."
Four Ways To Dispose of Your Old iPhone
After removing all the personal files on your phone, the next step is to get rid of the phone. There are four options here, depending on the state of your phone. Is it still in good working condition? How old is the phone? Will you prefer to make money by selling it or help others by donating it? The four ways to dispose of your old iPhone include.
Sell It
If your iPhone is in good working condition and its external features have not suffered considerable damage, you can sell it for a reasonable price on eBay. If the phone has issues, try to repair it before posting it for sale, as long as the repair cost is not more than the amount you want to sell. 
Trade It In With Apple
Apple allows you to trade in older devices in return for discounts on newer Apple devices. The discount you earn from the trade-in depends on the version and condition of your iPhone. 
Recycle It
If your iPhone is so old that you can't find anyone willing to spend money on it or it is damaged beyond repair, you can take it to the Apple Store for recycling. You shouldn't dispose of your iPhone by throwing it in the nearest trash. Recycling helps to save the environment, and you can do that with Apple for free.
Donate It
If you have friends or family members needing a phone, donating it to them is an excellent way to strengthen your bond. Alternatively, you can donate the phone to non-profit organizations that provide phones for the less privileged.  
Summary
If you want to do good with your old iPhone, consider donating it. If you want to make money from it, sell it or trade it in with Apple for a discount on a new Apple device. The most important thing is to remove all your personal information before disposing of your old iPhone.