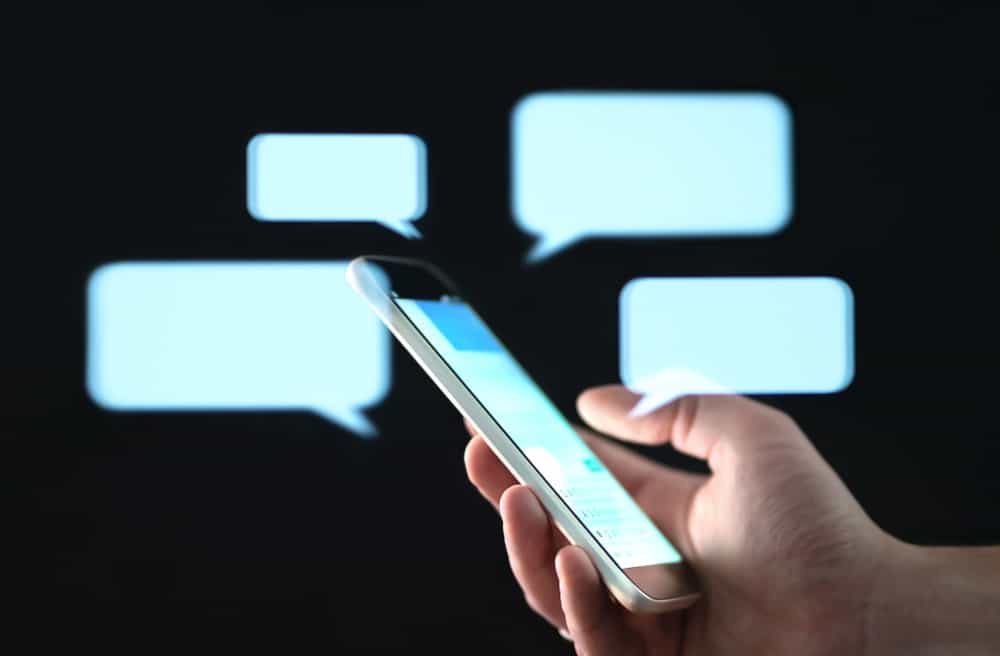 Nowadays, the internet has become a major source of communication. People interact with each other through online applications more than in real life. At the same time, text messaging has evolved, too, allowing single people or a group of users to communicate seamlessly. There are numerous communication means on the Android platform, such as group chats for our friends or family to interact.
You can either opt for offline text messaging or install a messaging app from the Play Store to interact with your loved ones through groups. There are millions of Android smartphones, so creating a group chat on Android may vary from device to device.
Texting in a group chat is a fun and efficient way of communication. You can stay around all your loved ones in a single place. It also saves time by sending a single message to many people instantly.
Here, we will mention all the best possible ways of creating a group text on your Android smartphone. It will allow you to interact with your nears and dears in a fun and interactive way.
Creating a Group Chat on a Cellular Service
Text messaging through cellular networks is not new. It existed way before the invention of smartphones. There are two types of messages: SMS and MMS.
An SMS is a text message where the users can exchange only a combination of letters and symbols. However, an MMS can include words and multimedia content like images.
You can create a group chat having the traits of both these messaging types using the default messaging app on your Android phone. The steps mentioned below are related to Google's Messages app.
Group Chat on the Messages App
If your Android doesn't have Google's Messages app set as default, you can always install it from the Play Store before moving further.
Open the Play Store and search for the Messages app.
Install Google's Messages app and launch it.
Once inside the app, click on the "Start Chat" option in the bottom-right corner of the screen. A new conversation tab will open up.
There will be an option named "Create Group". Tap the option to create a new group chat.
If you cannot find this option, you can manually select the participants. Tap on the first participant, then click on the add person icon to keep adding new members.
Once you're done, it will ask you to name your group chat.
Pick a suitable name, and your group chat will be created.
Group Chat Without the Messages App
You can still create a group chat if you have an Android phone that utilizes its native applications other than Google's offerings. However, you must enter the default messaging app on your phone. The rest of the procedure will be very similar.
Creating a Group Text Online
Messaging through a cellular network is convenient and can be done anywhere; however, it costs you every time you send a text. In contrast, an online group text is free. For this purpose, you can use popular apps like Facebook Messenger or WhatsApp.
Here's how you can create a group chat on WhatsApp, one of the most widely used online chatting applications.
Download and launch WhatsApp on your Android device.
Connect the app through your number.
Once you create an account, tap on the message icon in the bottom-right corner.
Click on the "New Group" option on the top.
Select the contacts you want to include in the group chat. Remember, these will be contacts who have installed WhatsApp on their devices and created an account.
Give a name and display photo to your group. Your group text is created.
The Bottom Line
Group texting on Android is a fun and easy way to connect with friends and family. Creating a group on an Android device is very easy. You need to launch your handset's messaging app to create a group of up to 150 participants. You can create an MMS group or make a group using any popular online texting application like WhatsApp.
We have covered all these details in this article, and we hope it helped solve all your queries regarding creating a group text on Android.
Frequently Asked Questions
How many members can I add to a group chat?
For the Google Messages application, you can add 150 people to your group chat. This number may vary if you use a third party or a messaging app from a different manufacturer.
What happens if I block a contact before creating a group text?
When the group text is created, you will be notified that this group has a contact you blocked. If you continue texting in the group, you can see and read each other's messages.