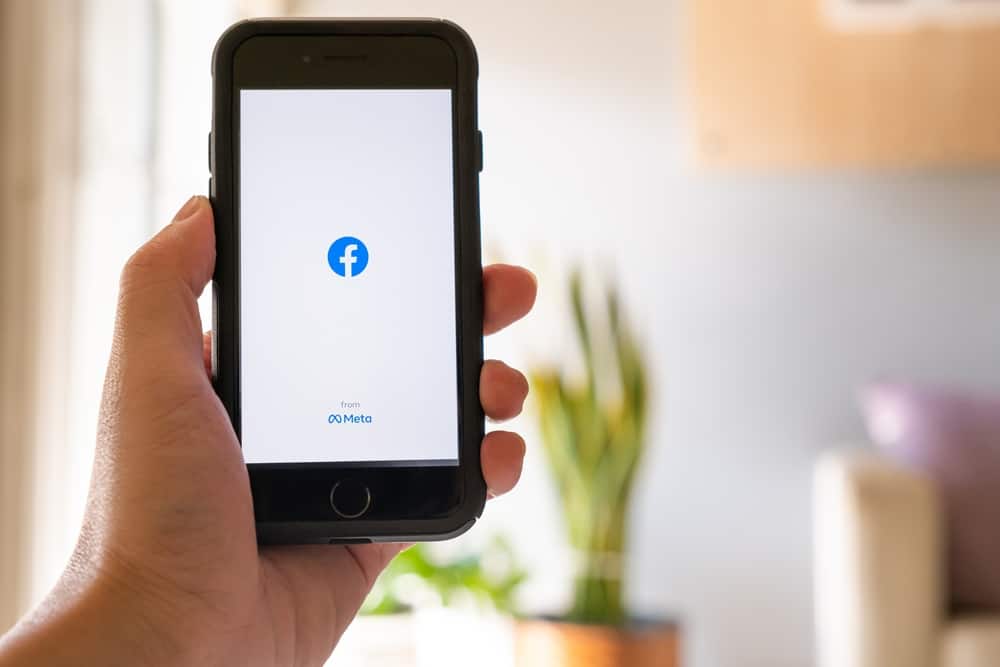 Videos have always been a source of connecting with friends, family, or fans— and especially for the content creators. Video engagement has always been higher than text posts and images. Thus, going live or making videos can be the strategy to be in the newsfeeds. Our generation is lucky to not need bulky cameras and large broadcasting channels to go live. All you need is a smartphone and a social media platform like Facebook.
Wondering how to go live on Facebook on iPhone? Nothing to worry about! You can go live on Facebook via iPhone by following the simple steps. Launch "Facebook" on your iPhone and tap on "what's on your mind?" to update the status. Tap on "Live Video" and give access to the microphone and camera, describe your video with a name, and tap on the "Go Live" button to start streaming your live video on Facebook. Once you're done, tap on "End Live", and you're done. 
When you feel to speak your heart out and describe your feelings to the world, you shouldn't step back – and that's where Facebook live cones in. However, if you wish to go live on Facebook via iPhone, there are a few things to keep in mind; keep reading to know more! 
In this article, we have listed things that you should consider before going live on Facebook and a complete step-by-step guide on how to go live on Facebook via iPhone. 
Things to Keep in Mind Before Going Live on Facebook
You should know a few things before you start streaming your first live video on Facebook for your friends or fans. Let's find out!
Change Stream Orientation 
Do you know you can stream on Facebook in the landscape and portrait mode? You can tilt the screen before you go live to change the orientation of the video. 
You'll not be able to change the orientation during the live stream, and you have to decide to change to landscape or portrait mode before you start the stream. 
See/Hide the Comments
You can see the people's comments and profile photos on the screen once you go live. However, if you feel distracted or don't want to read the comment, you can swipe the screen to your left side. This way, you'll be able to hide all the comments section. 
Video will be Saved After the Live Stream
Once you go off-stream, your live video will be saved on your timeline, and your friends and fans (depending on your privacy settings) can watch the video anytime. 
How to Go Live on Facebook on iPhone?
Going live on Facebook and streaming to share your thoughts and opinions on any subject is a common practice. Celebrities and even a common person can share their views about anything by going live. It means sharing your thoughts and views and increasing engagement as the audience tends to engage more in video content than images and texts. Wondering how to stream live on Facebook via iPhone? Here is a step-by-step guide:
Step #1: Open Facebook 
Launch "Facebook" on your iPhone device. 
Step #2: Tap Live Video
The next step is to go live on Facebook. Tap on "What's on Your Mind", and then choose the "Live Video" option.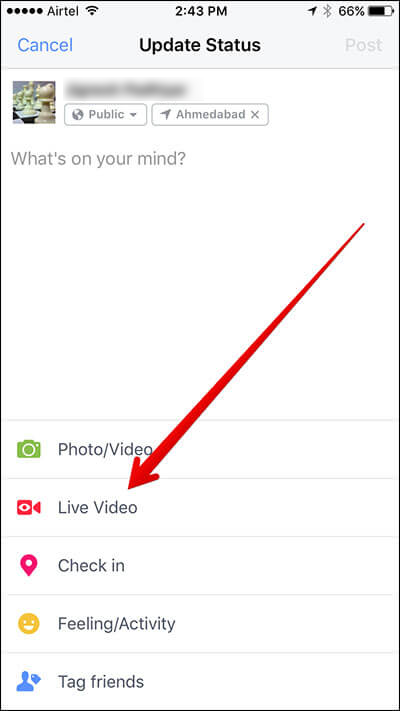 You'll be asked to give access to the camera if you're streaming live for the first time.
Step #3: Allows Access
Once you tap the Live Video option, a black screen with the title "Please Allow Camera Access" will appear. You'll have to click on the "Allow Access" button (blue button at the bottom of the page).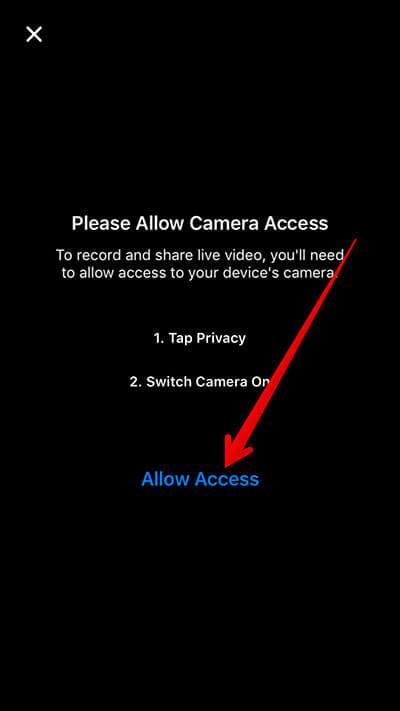 Step #4: Tap on Privacy 
Tapping on "Allow Permission" will take you to "Settings". Tap on "Privacy" and then choose the camera from the options. Toggle to turn on the Facebook access (the bar will turn green).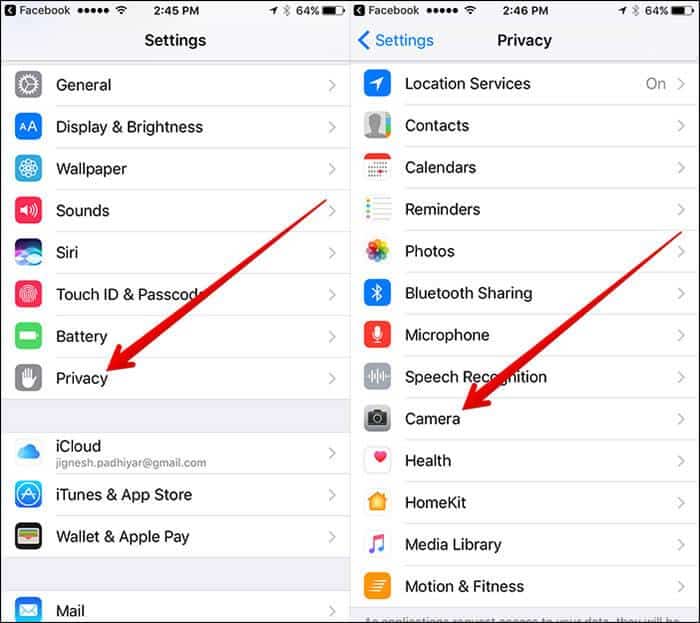 Step #5: Choose Any Name 
Now, you must choose any name for the live stream video to describe what's on the video.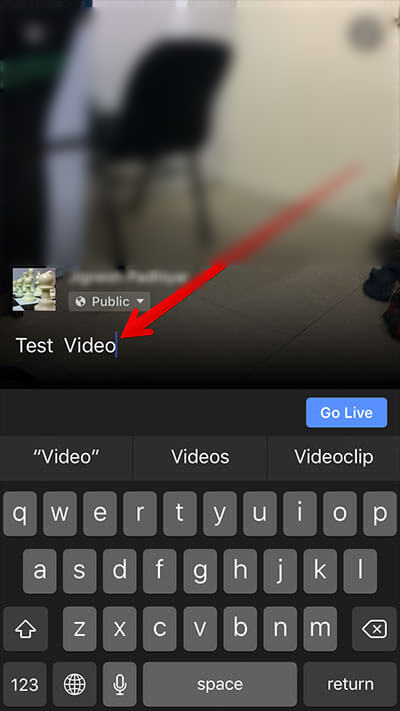 Step #6: Select the Camera
The next step is to decide whether you want to stream with the front or the back camera. Tap the arrow button on the top-right corner to switch between the two cameras. 
Step #7: Go Live
Now, it's time to stream live. Tap on the "Go Live" button to stream the live video on Facebook via iPhone.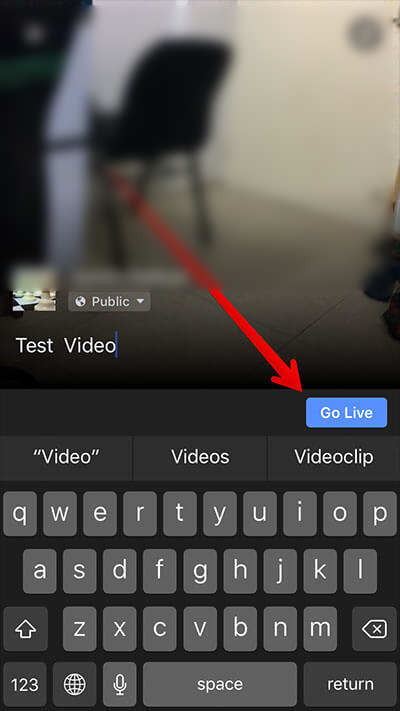 Conclusion
Going live on Facebook via iPhone is a good idea when you want to share your thoughts and views on a particular subject with your friends and fans. However, you'll have to adjust some settings before you start streaming the live video. You can change the orientation and camera (front or back) and allow access to the camera for Facebook before you go live. We hope that the guide mentioned above will help you through the process.