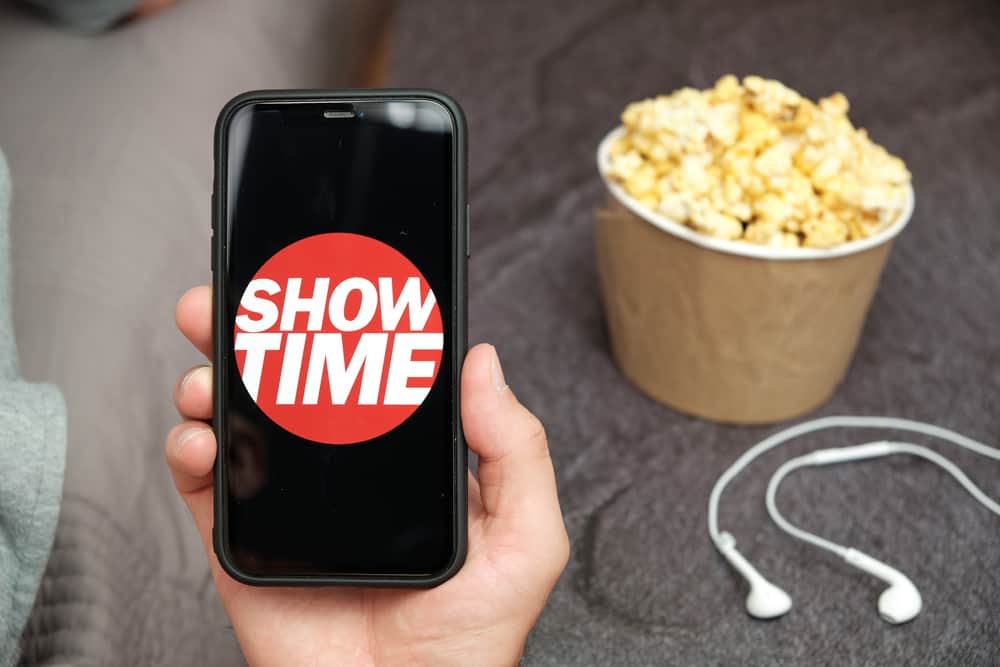 Cinema Box is the best app for entertainment lovers who want to watch movies, TV shows, cartoons, and anime on their phones for free. However, many users don't know how to download this app on their iPhones.
To install Cinema Box on your iPhone, go to Settings, select "iTunes & App Store", and tap "Sign Out". Open Safari and go to the pgyer website and install the app. Use the login credentials available on the website to sign into Apple ID, and open and use the app once it is downloaded.
To make things easy for you, we took the time and compiled a comprehensive guide on installing Cinema Box on iPhone with clear instructions. We will also discuss if it is safe to install the app on your device and the process of watching Cinema Box on television with Chromecast.
Can You Install Cinema Box on an iPhone?
Since Cinema Box is not officially available in the App Store, there is no direct way to install the app on iPhone. However, you can still download it using an unconventional approach. For instance, you can sideload the app and use it on your iPhone. 
Installing Cinema Box on an iPhone
If you are wondering how to install Cinema box on your iPhone, our following step-by-step method will help you go through the entire process without any trouble.
Step #1: Sign Out of Your Apple ID
In the first step, unlock your iPhone and tap the Settings app on your Home screen. Once the app is launched, go to "iTunes & App Store", select "Apple ID", and tap "Sign Out". You would be required to enter your Apple ID password to remove your account from the iPhone.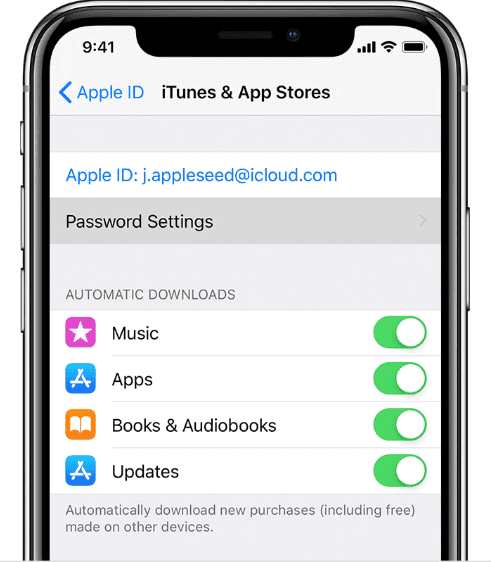 Step #2: Install Cinema Box
To install the app on your iPhone, open Safari, tap the square icon at the bottom left corner of the screen to open a new tab, and go to the pgyer website. 
Once the website opens on your screen, tap the green "Install App" button, select "Install" from the pop-up message, and Cinema Box will begin downloading on your iPhone.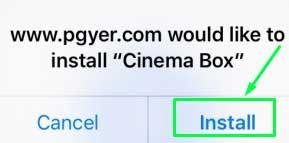 Step #3: Sign In to App Store
When Cinema Box starts installing on your iPhone, go back to the pgyer website, scroll down, and copy the username and password available under the changelog. 
Next, tap the Home button to exit Safari and open the App Store. Now, select "Use Existing Apple ID", paste the username and password you copied from the website, and tap "OK" to sign in.
Once you have signed into the Apple ID, tap the Cinema Box app to open and use it. 
Is It Safe To Install Cinema Box on an iPhone?
Since Cinema Box is not officially listed on App Store, installing the app directly on iPhone is unsafe as it might not be compatible with your device, can contain malicious code that can seriously harm your device security or be pirated, and may violate users' privacy by collecting data.
Casting Cinema Box to a TV From an iPhone With Chromecast
Follow these steps to cast Cinema Box movies and shows from your iPhone to your TV.
Open Cinema Box.
Play the movie or show you want.
Tap the cast button on the top right corner and select your Chromecast device.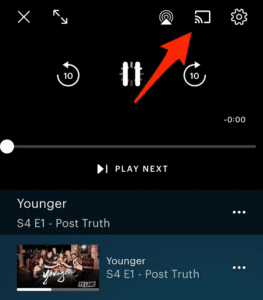 Ensure that your casting device (your iPhone) and the Chromecast are connected to the same network connection; otherwise, you won't be able to cast the Cinema box content on your TV.
Summary
In this write-up on how to install Cinema Box on your iPhone, we have shared a comprehensive and detailed way to download the entertainment app on your iOS device. We have also discussed whether installing the app is safe and how to cast Cinema Box to your TV from your iPhone using a Chromecast device.
Hopefully, your questions are discussed in this article, and now stream your favorite shows, movies, and cartoons on your phone for free.
Frequently Asked Questions
Does Cinema Box have all the latest movies?
Yes, Cinema Box is a high-quality entertainment app where you can watch all the latest movies and TV shows for free.
Although there are some versions of Cinema Box that do contain ads, you can easily find and install the ad-free version of the app as well.
Will Cinema Box be officially released for iOS?
Since Cinema Box contains illegally obtained pirated and copyrighted content, the app will not be officially released on App Store for iOS.
Can I download movies and shows on Cinema Box?
Yes, the app allows users to stream movies and shows online and download them to watch later.
Do I need a subscription to use Cinema Box?
No, Cinema Box is free, and you don't require a subscription to use the app.