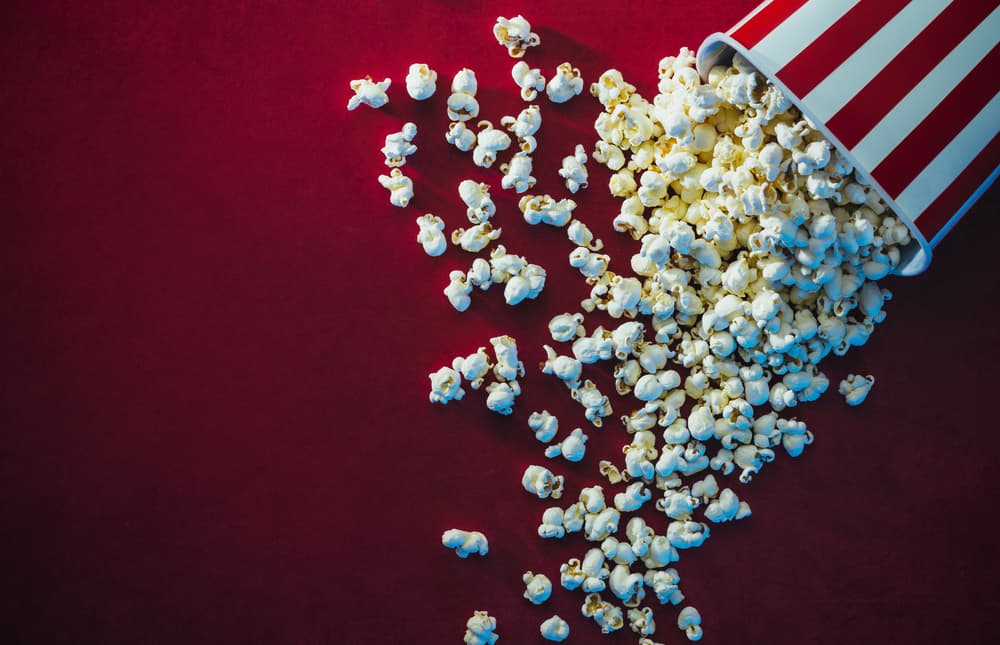 MovieBox is a highly rated video streaming app that cannot be downloaded using Apple's App Store on an iOS device. However, before getting disappointed, you can still download MovieBox and watch the quality content it offers on iPhone.
You can use Cydia Impactor to download and install third-party apps like MovieBox on your iPhone. It is also possible to download MovieBox using third-party app installers or App Stores such as AltStore, vShare, Zestia, and Panda Helper.  
We have written a detailed guide for downloading MovieBox on iPhone with step-by-step instructions and why you should have this app.
Why Download MovieBox on iPhone
There are multiple reasons for downloading MovieBox on iPhone, and a few of them can be the following.
The app is free if you want to watch SD videos.
MovieBox Offers multi-language subtitle switching and multi-audio switching.
The app allows users to download files for offline viewing.
Downloading MovieBox on iPhone
Do you need to know how to download MovieBox on your iPhone? Our 5 step-by-step methods will help you go through the process and let you stream the latest videos without any trouble.
Method #1: Using Cydia Impactor
Cydia Impactor, a GUI software tool, enables you to download MovieBox. Here is how.
Download Cydia Impactor and MovieBox IPA file on your PC.
Using a USB cable, connect your iPhone to your PC.
Run Cydia Impactor on your desktop and drag and drop the MovieBox IPA file.
Cydia Impactor will detect your iPhone; install MovieBox through the installation instructions.
Input your Apple ID.
Once done MovieBox icon will show on your device. 
Method #2: Using AltStore
AltStore is a third-party installer that can download MovieBox on iPhone without jailbreaking. Here is how.
Install the AltStore app on your device. 
Open the Safari browser and download MovieBox IPA file version 7.6. 
Tap the downloaded file and select the "Share" option in the right corner.
Copy the file to AltStore and let Altstore start the installation of MovieBox on your iPhone. 
Enter your Apple ID & Password to complete the installation process. 
Method #3: Using Panda Helper
Panda Helper is a third-party App Store to download apps you won't find on Apple App Store. Here is how.
Download and install Panda Helper on your iPhone.
Go to Settings > "General" > "Profiles" > "Trust" to trust the app developer to open the app.
Open the app and search for "MovieBox" in the search bar.
Once you find it download and install the app.  
Alternatively, there are other unofficial App Stores as well through which you can download MovieBox (e.g., TweakBox, AppValley).
Method #4: Using vShare
You will need a USB cable if you opt for downloading MovieBox using the vShare app. To do this, follow these steps.
Open the vShare website to download the app on your PC.
Connect your PC to your iPhone through a USB cable. vShare will automatically detect your iPhone and vShare show.
Click on the "Install vShare" option and select your iPhone's "Trust This PC" option.

Launch the vShare app, search "MovieBox", and download it on your iPhone. 
Method #5: Using Zestia Installer
Zestia, an iOS application assistant, offers users to download the most up-to-date apps. Here is how.
Open the Safari browser on your iPhone.
Download and install Zestia.
Launch the Zestia app.
Scroll down and tap "All Applications".
Scroll down again, find the MovieBox app, and tap on "Install" to install the app. 
Summary
In this guide on downloading MovieBox on iPhone, we have looked into the benefits of downloading the app and how it is possible using multiple methods. Hopefully, you can now download MovieBox and enjoy watching the latest movies, TV series, and music videos.
Frequently Asked Questions
How do I download music on my iPhone?
If you have a paid subscription to Apple Music, you can easily download music to play offline on your iPhone.
Open the Apple Music app on your iPhone and find the music you want to download by either going to the Library or searching for it in the search bar. Tap the plus (+) sign to the right of the songs you wish to download. 
How do I export contacts from my iPhone?
Open your phone Settings > Your name > "iCloud" to export contacts from your iPhone. Turn on the Contacts toggle switch. Next, sign in to iCloud on a PC. Open the "Contacts" screen and select Settings > Select All. 
After selecting all the contacts, click Settings again and choose "Export vCard". The contacts will be saved to your PC as a .vcf file.