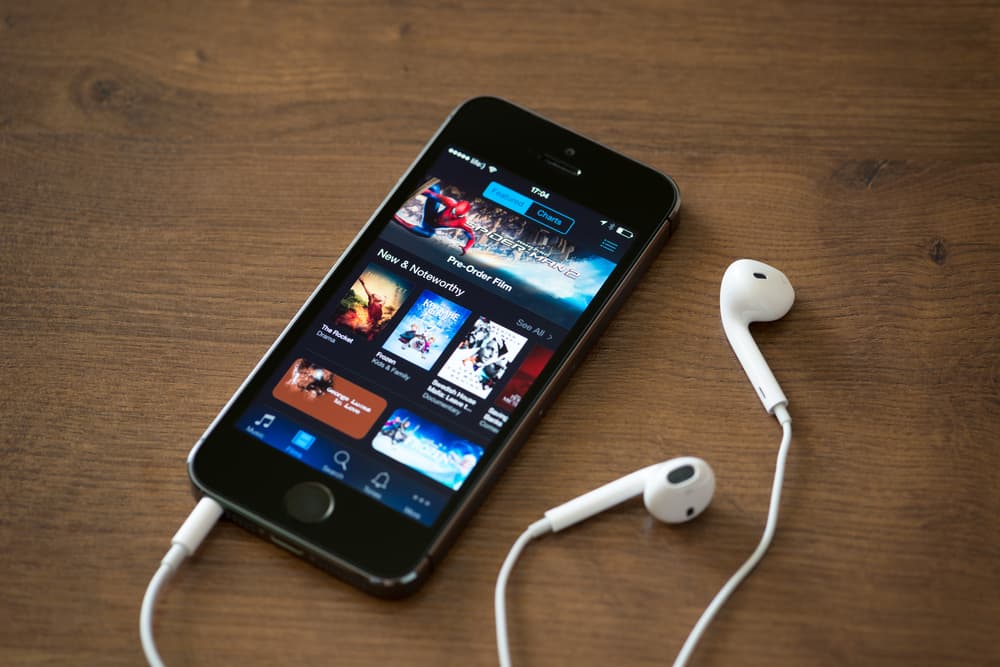 Streaming a video on iPhones is relatively simple. You don't need to think much about it, simply click on it, and the video starts playing. However, downloading movies on iPhones for offline viewing is what most people find difficult. So, how do you download movies on iPhones?
To download movies from the AppleTV app, you would require an Apple ID. Also, downloading movies from the AppleTV platform requires that you have an active subscription. In the same way, you also need to have an active subscription with other third-party video streaming platforms like Netflix.
This guide will teach you how to download movies through several channels on an iPhone.
2 Free Ways To Download Movies on iPhone
When it comes to downloading movies on an iPhone, everyone has that one special feature they are after. You could be after convenience, while someone else might be after blockbuster movies. Whatever your needs are from the movies you want to download and watch later, there is always that one platform that is right for you.
To help you understand how to download movies in the most suitable way possible, we came up with two different methods that we believe at least one should suit you.
Method #1: Downloading Movies With AppleTV
AppleTV is an app on the iPhone device that offers a video streaming service. It is a hub where iPhone users can stream or download movies and shows from various streaming services. The AppleTV app features videos from iTunes, cables, and satellite providers.
However, with the AppleTV app, you can only buy, rent or watch videos. What this means is that while to use the AppleTV app, you need to have an AppleTV or AppleTV+ subscription, you may incur additional costs to download your favorite movies, depending on the movie.
Here's how to download movies on your iPhone using the AppleTV app.
Open the AppleTV app on your iPhone.
If you do not have an Apple ID, create one here.
Click the "Movies" or "TV shows" column or use the search icon at the bottom-right corner of your screen to search for a specific one.
Once you find the movie you want to download, click on the download button, and it will start downloading.
You can find the downloaded movies in your library under the downloaded-only file when the download is complete.
Method #2: Downloading Movies With Third-Party Video Streaming Platform
The cost of using AppleTV can be relatively high. In reality, it's understandable why using the AppleTV app is quite expensive, considering its other added services, which you have to pay for to enjoy unlimited entertainment.
However, if you don't want to incur such expense, then you can consider getting a third-party video streaming platform like Netflix, and so on. Though to use Netflix, you will also have to pay a monthly subscription to stream and download movies. With the Netflix app, you can simultaneously queue up to 100 active downloads.
Here's how to download movies on an iPhone using Netflix.
Download and open the Netflix app, then create an account if you don't already have one.
In the app, tap the option "Available for Download" to display only movies and shows you can download.
From the list, select a movie or show you want.
On the description page, tap the download icon, and the movie will automatically start downloading.
Conclusion
Conclusively, these two methods mentioned above are the most common methods to download movies on an iPhone. There is a long list of platforms from which you can download movies, including YouTube, Crackle, Amazon Prime, Snagfilms, and others.
Note that some platforms such as YouTube allow you to stream and download movies for free. However, when you get a subscription, you will be given access to the platform's full features and premium content.
It might also interest you to note that most methods you can use to download videos on your iPhone may not permit you to share the file; this restriction ensures you do not violate the movie's copyright.