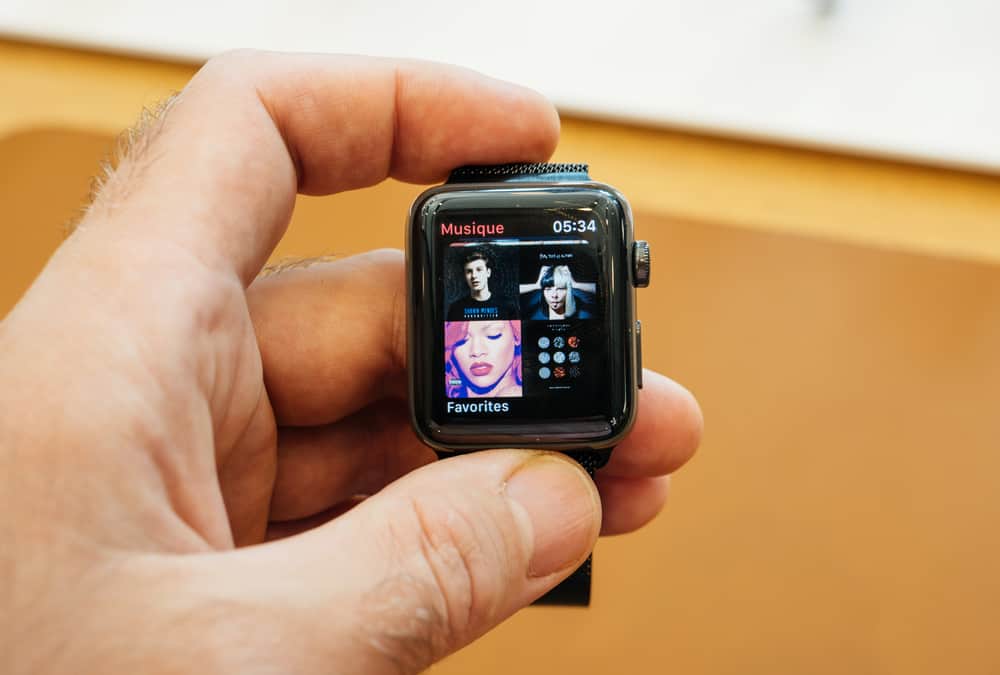 Apple devices offer some of the best music experiences for their users, and one of these devices is the Apple Watch. Apart from its stylish look, not many users understand that there is more to just checking the time or monitoring your heart rate – you can download several songs on it. So how can you download your favorite songs on your Apple Watch? 
You can use two methods to download songs on your Apple watch. First, through your iPhone device, and secondly, via the Apple Watch. 
As a user of an Apple Watch, you should learn these methods to download songs, how to create your favorite playlist, and know about other helpful tips. With this, you can choose a suitable method to download your preferred songs to your Apple Watch. This article will carefully explain all you need to know about adding songs to your Apple Watch. 
2 Methods To Add Songs to Your Apple Watch
There are two ways to download songs to your Apple Watch. You should know that you must have both devices (Apple Watch and iPhone) with you before you can download your favorite songs. The procedures are straightforward to learn regardless of your Apple Watch series or iPhone device. These methods require you to take a few navigations on both devices to achieve the outcome. Besides, the two methods may require you to have both devices close to each other before starting the downloading process. 
Note that you can stream added music on your Apple Watch when connected to the internet. But you must download a piece of music first to play it if there is no internet connection. Once you are connected to power and the internet, music will be added.
Method #1: Using Your iPhone
Using your iPhone is the first method to add songs to your Apple Watch. While there are other methods to do this, many iWatch users find this method convenient since they are familiar with the navigation on their iPhones. So, if you are a newbie, you may find this method more hassle-free than any other. 
Here's how to use your iPhone to download music on Your Apple Watch.
From your iPhone, start the Apple Watch app.
Click on "My Watch" and hit "Music".
Select "Add Music" under playlists and albums.
Add your favorite music to your Apple Watch.
Connect your Apple Watch to power (not far from your device to add music).
Method #2: Using Your Apple Watch
The second way to download songs to your Apple Watch is through the device itself. This method may be handy, especially if you are familiar with navigating the Apple Watch device. However, the method is also easy to understand but may work only for Apple subscribers. 
Here's how to download songs to your Apple Watch through the device itself.
Launch your Apple Watch's Music app.
Select "Listen Now" or "Search", then scroll to your choice of music to add.
Choose an album or playlist, then select the more button and add it to the library.
You will get a message about the added song. Then, tap the more button to download music to your Apple Watch.
How To Add Your Favorite Workout Playlist to Your Apple Watch 
Exercise moments can be fun, and they can be more fun when you are listening to your favorite tracks. Your Apple Watch has all it takes for you to add a playlist from your music library. This will keep you lively throughout your workout session. To add your favorite workout playlist to your Apple Watch, go to the Apple Watch app on your device, navigate to "My Watch", and select it. Hit "Workout", select "Workout Playlist", and choose "Playlist".
You can preview the playlist added to "My Watch". Note that it will be impossible to play your workout playlist if you are listening to another song at that moment.  
Conclusion
The difficulties you may be experiencing when downloading songs on your Apple Watch are now a thing of the past. With the above methods, you can learn the easy steps in downloading songs to your Apple Watch. Even if you are considering a new Apple Watch series or sticking to the one you are using, you don't have to worry, as the methods remain the same. 
Frequently Asked Questions 
How many songs can I add to my Apple Watch?
There is 8GB on the Apple Watch. Out of this storage, you can have as much music on this wrist-worn device as up to 2GB. As such, the device can take approximately 500 songs. 
Is there a space on the Apple Watch to store music?
Yes. The device provides you with enough space to store your favorite music, even up to 25% of its overall storage.