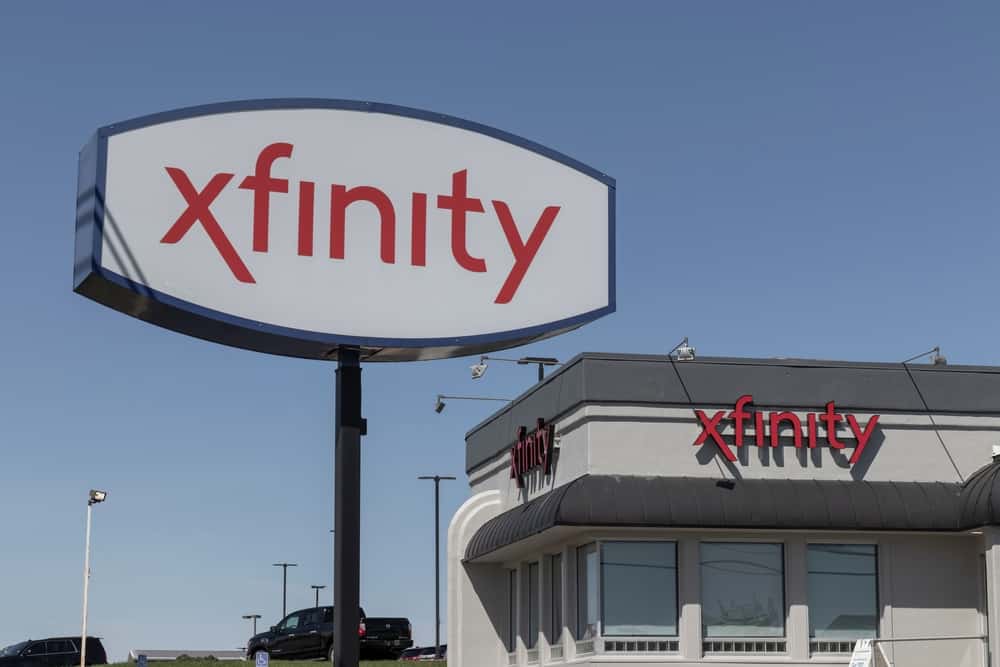 Roku TV and Xfinity are two of the biggest entertainment service providers in the industry. Together, these platforms offer a steady and uninterrupted flow of entertainment. Naturally, you'd expect the Roku to come with Xfinity as a default app, but it doesn't. So, how do you download the Xfinity app on your Roku device?
You can easily download the Xfinity app on your Roku device from the Roku app store. However, if the Roku device is not running firmware version 8.1 b1 or higher, the Xfinity app will not be available for download. 
If your device is outdated, ensure you update your Roku to the latest version before downloading the Xfinity app. Also, note that you can't use Xfinity app on your Roku device if you have not installed the Xfinity TV services and the Xfinity Internet.
Continue reading this article to learn more about downloading and activating the Xfinity app on your Roku device.
Step-by-Step Guide To Downloading and Activating the Xfinity App on Roku
Xfinity is a subsidiary of Comcast Corporation, a streaming service offering over 250 live TV channels and over 1000 on-demand content. It features a cloud DVR that allows users to record live TV channels in high-quality. The Xfinity app is supported on many devices, including Android, iOS, Smart TVs, and many streaming devices, including Roku.
To get the Roku on your device, you can use the Xfinity Stream beta version or be a subscribed user. The beta version is free to use but has limitations, such as the inability to pause live content. At the same time, an Xfinity subscribed user has access to premium channels such as Hulu, ShowTime, HBO Max, etc.
Below are the steps to get the Xfinity app on your Roku.
Step #1: Connect Your Roku to Your TV
The first step to getting Xfinity on your Roku is setting up your Roku device. So, get the appropriate Roku box or streaming stick and plug it into the HDMI slot of your TV. There would be an included USB cable, which you should plug into your TV's USB port and to the Roku for power.
Step #2: Connect to Xfinity Internet
Power on your Roku device and connect it to the internet. We recommend using the Xfinity hotspot, which has millions of Wi-Fi hotspots throughout its service area. Using the online map or downloading the Xfinity Wi-Fi hotspot app from Google Play or App Store, you can know if Xfinity Internet is available in your location. 
Step #3: Search and Download the Xfinity App
Xfinity has a native version for Roku devices. So, power your Roku device and press the "Home" button on your Roku remote, which takes you to the Home screen. On the left panel of your screen, select the "Streaming channel" options, which will take you to the Roku Channel Store. In the store, tap "Search Channel" and type Xfinity app in the search box. From the search result, tap on "Xfinity" and the "Add Channel" button next.
Step #4: Launch the App
If your internet connection is strong, it should only take a few seconds for the Xfinity app to download on your device. Tap on the "Open" button to launch the app. On the app's Home page, click the "Get Started" option and tap on "Sign In" to activate the app on your Roku device.
Step #5: Enter the Activation Code on Another Device
A six-digit activation code will be displayed on your Roku. To authorize access to log into Xfinity, you need to use another device, a mobile phone or tablet, to access the Xfinity authorization page using a web browser. Enter the activation code on the authorization page on your Roku device.
Step #6: Enter Your Xfinity ID and Password
If you don't have an account with Xfinity before, click the "Create one" button below to get started. Next, you will be asked to enter your Xfinity ID and password to be able to sign in. If account sign-in is successful, you will get a "Success" message, and your Roku will be updated soon.
Step #7: Accept the Terms and Conditions
On your Roku device, a Terms of Activation screen will pop up. After accepting the terms of usage, name your device and click on "Confirm". You have to select "Yes" to accept and continue. If you select the "No, Thanks" option, the activation process will restart, and you wouldn't get access to use the Xfinity app.
If you are experiencing any issues activating the Xfinity app on your Roku device, try unlinking devices on your account or choose the Roku device as your primary device. And if the issue persists, contact customer support. 
Conclusion
Following the steps highlighted in this article, the Xfinity app should work correctly on your Roku device. However, if you are having technical issues, troubleshoot your Roku device's internet connection, wired connections, or better still, update the Xfinity app or your Roku device and then try again. And if Xfinity doesn't work on your Roku device, you can access it via your smartphone and then screen mirror to your TV.