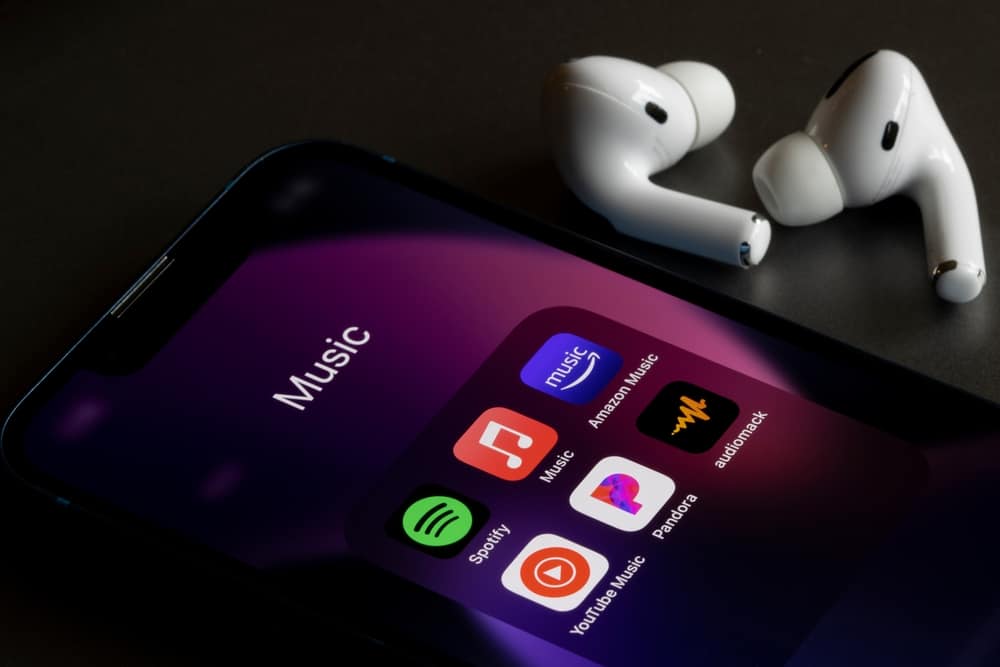 If you're an iPhone user, you already know many great ways to listen to music. You can access your iTunes library, stream music from Spotify, or even listen to the radio. But what if you want to download and listen to a YouTube song? It's not as easy as it seems, at least when compared to the Android ecosystem.
However, the good news is that a couple of excellent workarounds do exist. Speaking of the most recommended method, we've something called a YouTube Music subscription. But if you're not in the mood to spend money, several websites can help seal the deal for you.
So we've got you covered if you're looking to create a ringtone or want to listen to your favorite song offline. Stay tuned!
How to Download YouTube MP3 to iPhone
YouTube is an excellent resource for music lovers of all tastes. With its vast selection of videos and global reach, you can find almost any song you can think of. And with the iPhone's built-in music player, you can take your tunes wherever you go. 
But admit it! Online streaming isn't always a flexible thing. You may find yourself in a situation where the need to take the media offline becomes urgent. 
In the next few minutes, I'll walk you through the most efficient ways to download YouTube MP3 on iPhones.
Method #1 (Paid): Subscribing to YouTube Music
In case you don't already know, YouTube Music is YouTube's official music streaming app. It is a platform that lets users listen to millions of songs and explore new artists. Although you can always use it for free, all the unique features are exclusive to paid subscribers.
Having an active subscription to YouTube Music loads with a series of benefits. You can create custom stations based on your favorite songs and browse by mood or activity. Not just that, you can also listen to ad-free music and seamlessly download songs for offline playback. Simply put, YouTube Music offers users complete control over their listening experience.
Getting the Subscription
While on your iPhone or tablet, tap the YT icon and launch the YouTube app.
Head over and sign in with the desired Google Account.
Once you're logged in, find your profile picture and tap on it.
Look for the option that says "Get YouTube Premium".
Follow the on-screen instructions, choose your desired plan, conclude payments, and that's it.
Downloading the Media
Launch the YouTube Music App.
Get yourself logged in (In case you haven't already).
Find the music you're after and click on it.
Tap the "three-dots" sitting on the top right corner.
From the list of options that pops up, hit "Download".
YouTube Music is excellent, no doubt about that. But then again, everything converges to one item, price. To enjoy whatever features YouTube has to offer, you'll need to pay for it.
Method #2 (Free): Using Web-Based Platforms
The world of the internet has seen significant evolution over the years. It is safe to say that the current-gen internet does hold answers to almost all our day-to-day queries. Luckily, the scenes with downloading YouTube MP3 on iPhone are no different.
A quick look, and you'll find several open-source web portals that convert YouTube videos into MP3 in minutes. We've got the likes of YTMP3, Y2Mate, and more, to name a few. These are easy to use, don't require a subscription, and can help you seamlessly download your favorite media.
First, launch YouTube and log in to your account.
Look for the media you're after.
Click on the "Share" icon and copy the link.
From there, visit the official website of YTMP3 (or whichever you find fitting).
Look for the blank space and paste the YouTube video URL.
After that, select the format and quality you want the MP3 file to be in. 
Once satisfied, click on the "Convert" button.
Wait for the conversion to complete. 
Hit "Download".
Being entirely free-to-use, these kinds of websites often load with annoying ads. Lower your guard when downloading media and try to do the job with caution.
Final Words
So there you have it! You can now download YouTube MP3 on an iPhone in just a few simple steps. If you follow these instructions, you can save your favorite music videos and listen to them offline anytime, anywhere. Have fun downloading your favorite tunes, and don't forget to share this guide with your friends so they can enjoy their favorite songs too.