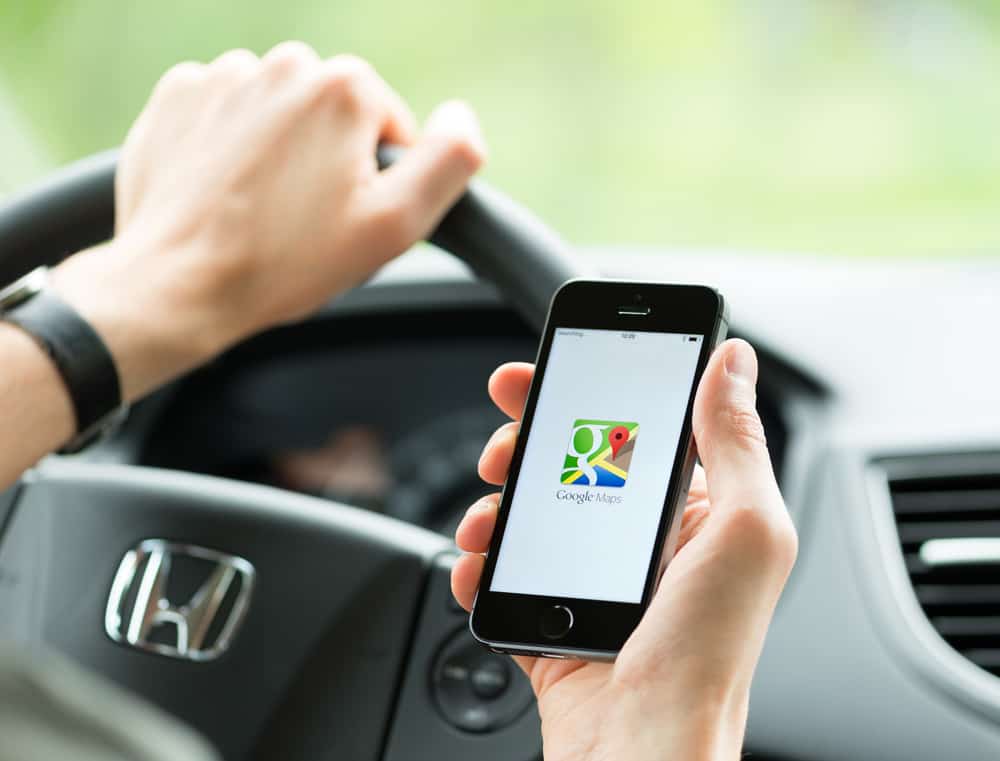 Google Maps is not merely an app for getting from place A to place B. It has an unrivaled network of routes and connections. It provides its users with routes and timings to help them customize their journey depending on the method of travel. It also notifies its users about rush hours. Besides that, you can also share and save your locations.
On Google Maps, there are several locations that are "unavailable". Sometimes, the address of a place, for instance, a coffee shop, is wrong, and you might end up somewhere else. However, a dropped pin will help you save time and energy. You can quickly drop the pin with a light tap on the location. Also, it works fine without an internet connection, which is a plus point!
Nowadays, it is the best navigation software in town for several reasons. It lets us drop pins to save locations for future use, which is a convenient feature. You can mark locations with no or incorrect addresses by dropping a pin. This feature is handy when you want to remember your car's location in an overcrowded parking lot.
So let's assume you are meeting up with your friends. The location for your favorite restaurant seems to be wrong on Google Maps. You need to share your dropped pin; otherwise, they'll get lost! Below we have given one method (also the only possible) that will prove effective!
Drop a Pin via the Google Maps App on iPhone
This is the easiest method to drop a pin and save your location on Google Maps. You can use the dropped pin to plan your next routes and journeys. Before you proceed, you need to have the Google Maps app downloaded and updated.
Step #1: Launch the Google Application
Launch the Google Maps app. You can locate the app on the home screen or by search bar. The app has a colorful pin-shaped icon. 
Step #2: Search for the Location
Now, search for your location. You can type it in the search bar. Another method is to scroll around the map until you find an ideal pin location.
Step #3: Pin the Location
Click on the location. A red pin will appear. Next, drop the pin by long pressing on the desired location. A light touch is all that's needed! After the light tap, a bar will appear at the bottom of the screen. It will have several details, like coordinates, location address, ratings, pictures, etc.
Step #4: Drop the Pin
Tap on the location to see more details. If that's the location you want to save, drop a pin. For this step, click on the "Label" option to give your location a name. Now, tap the "Save" option. The location will now be saved in the folder. You will be able to access your location via the folder.
To save the location, you need to be logged into your Google Maps with your Google ID. If you aren't logged in, you won't be able to drop the pin. If you try to drop the pin, it will ask you for the login using your Gmail ID.
Conclusion
The method above has shown how easy it is to drop a pin on an iPhone. Now you can easily share this location with whoever you want. The pinned locations can be super helpful for future use and can help you save time. Dropping a pin is a real lifesaver, and knowing how to do it is important.
We hope the above tips will help you unlock a new way to move around seamlessly without hurdles!
Frequently Asked Questions
Why can't I drop a pin on Google Maps?
Make sure you have followed the steps correctly in the given order. If it doesn't work, refresh or force quit the app and start again. If the issue persists, check if there is any pending update related to the system or Google Maps. If not, then reinstall the app.
Search your location via the search bar or move around the map to find the ideal location. When you drop the pin, a bar will pop up at the bottom of the screen. There, you will see a "Share" option. If it doesn't appear, tap "More > "Share". Now, choose the app where you want to share the location.
Can I share my pin via SMS?
Yes! You can share your pinned location via any app. It could be via Messenger, WhatsApp, or SMS. Just click on the "Share" button. A small dialog box will appear. Choose the application through which you want to share your pinned location.