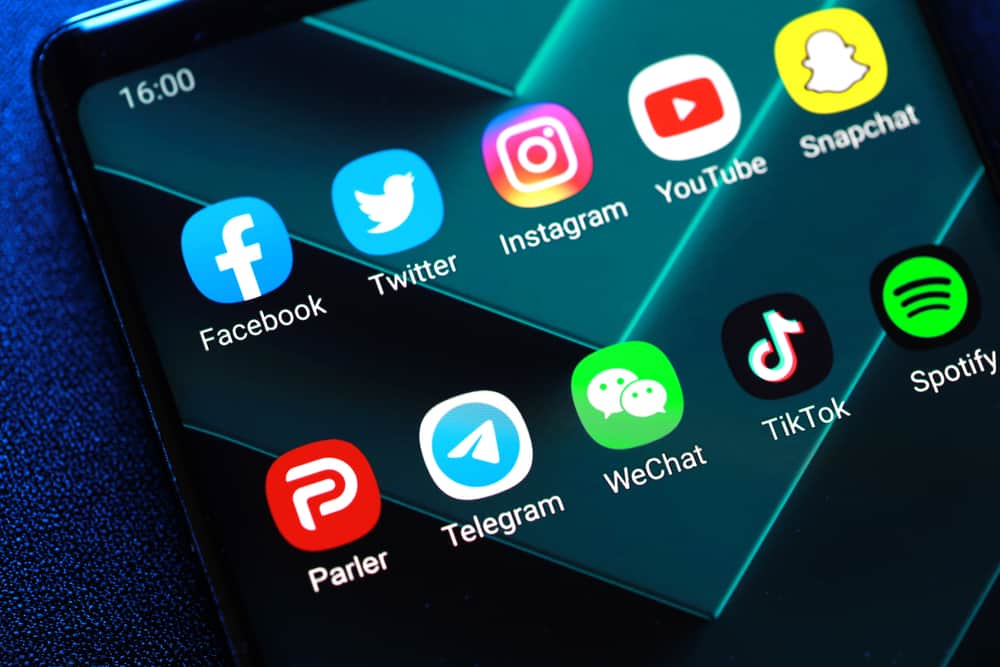 If you have more than one account that you want to use for an app, like WhatsApp, but you only have one instance for the app, don't worry. Depending on your Android phone, you can create a copy of the application, add a different account, and use it just like the original app.
If your phone allows you to duplicate the app, you'll find a setting for it in your phone's Settings. It's different for each manufacturer, like Parallel Apps in OnePlus phones and Dual Applications in Xiaomi phones, so you'll have to explore a little to find the right option. Then, all you need to do is duplicate the app and start using it. If your phone doesn't have such a feature, you can use a third-party app to duplicate the app.   
Here's everything you need to know about duplicating your phone, whether it's a Samsung, Xiaomi, OnePlus, or any other Android phone.
Why Would You Duplicate an App?
Most people duplicate their apps because they want to use multiple accounts on just one device. Even though more and more apps have now started to allow users to sign in with multiple accounts (like WhatsApp and Snapchat), there are still problems.
When you duplicate an app on your Android phone, you create an identical copy of it that you can use independently. This means you can use your primary account to sign in to the original app and a secondary account to sign in to the duplicate version.
You might find this counterintuitive, especially if the app supports multiple accounts. But think of it this way: to use a different account, you'll have to log out first and then log in with the other account. You'll have to do the same when you want to use the first account. Instead of all this hassle, switching between two apps is more manageable. This can be especially helpful if you're a social media manager handling different brands.
You can also duplicate an app for your kid or someone else who uses your phone and use the original one yourself. This way, they won't mess with your preferences and settings.
However, keep in mind that it's not possible to duplicate all Android apps since they don't provide support for it, like the Google Chrome app.
How To Duplicate Apps on Android
You can only make duplicates of an app on your Android only if the app supports it. At present, it's present in some OnePlus, Xiaomi, and Samsung phones. If your Android phone lacks this feature, it is still possible to duplicate the app you want using a third-party app.
All manufacturers have a different name for this feature. For instance, it's Dual Apps on Xiaomi, Parallel Apps on OnePlus, and Dual Messenger on Samsung. But all of them work nearly the same way.
Here are two methods to duplicate the apps.
Method #1: Using Settings
Remember that the following steps are for a OnePlus phone, and you might have to follow a slightly different process to duplicate the apps on your phone.
Go to Settings > "Utilities".
Tap "Parallel Apps". On the next screen will be a list of applications you can duplicate. If you don't see an app here, it is not supported.
Look for the application you want to duplicate and turn the toggle on. A copy of the app will be created and added to your phone's app drawer.
The duplicate app will be like a newly-installed app and won't have any of the settings of your original app. This means you can customize the app however you want without changing the original app.
Method #2: Using a Third-Party App
If your phone doesn't support the feature discussed above, you can use a third-party app called App Cloner instead. Note that the application isn't available on the Play Store, and you'll have to download it from the developer's website.
Once you install the app, here's what you have to do.
Open App Cloner and choose the app you want to duplicate.
You can differentiate the clone from the original one (e.g., give it a different name or edit the color or orientation of the icon).
Once you're done with all the necessary customizations, tap the clone icon present on the top.
Depending on the application you're duplicating, you might get a message about functionality problems. Tap "Continue".
You might get more warnings as the application is being duplicated, but you just need to allow the duplicating process to finish.
Once the process is done, tap "Install App".
Tap "Install" when you see the Android APK installer, and you're done.
Summary
Duplicating an app can be helpful in many cases, and it's easy to do so with the steps given above. Even if your phone doesn't support the feature yet, you can still use a third-party app to duplicate the app you want. Remember that you can duplicate not all apps, so before you start, make sure you know that the app supports duplication.