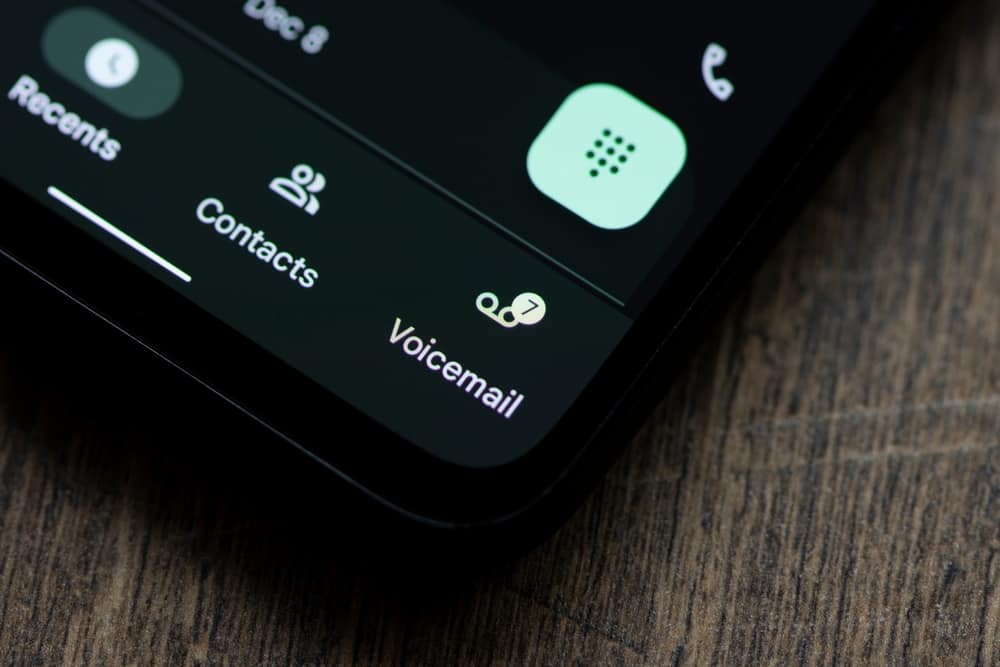 The Contacts or Google Contacts app is one of the most useful applications on your Android smartphone as it uses it so that you can access the details needed to reach someone on your contact list. This app's contacts are usually linked to Gmail or other platforms, such as Yahoo or Microsoft Exchange. 
If you want to edit existing contacts on your Android device, the steps to follow are pretty straightforward, and here's a look at all you need to do.
1. Launch the Contacts app, which will be blue when using the default one offered by Google. The color of this icon might be different depending on the smartphone you're using.
2. Select the contact you wish to edit.
3. Tap on the "Edit" option.
4. Click the "Save" option after making the necessary changes. 
With these straightforward steps, you shouldn't have difficulty editing contacts on your Android gadget. Continue reading if you want a more detailed look at these steps to follow. This article will also take you through the frequently asked questions about the Contacts app on your Android device. 
Steps To Edit Contacts on Android
The steps to follow when editing contacts on your Android device are simple, and here's a look at them.
Open the Contacts app on your Android device. The icon color of this app should be blue if you're using a phone running on stock Android. However, it might appear different on other Android gadgets depending on the brands; for instance, on Samsung devices, the contact icon will be orange. 
Pick the contact you're looking to edit and long-press on it as you wait for a pop-up to show. 
Click on the "Edit" option located in the bottom right corner. 
Change or add fresh information to the contact details. This can be editing the contact's email address, display name, phone number, or other options.  
Go to the top right corner and click on "Save", and the changes will start to reflect right away. 
You can add another field to the contact details, such as relationship, nickname, or address, by scrolling down to the bottom of the Contact app. After that, click on the option "Add a new field" and choose the kind of field to add. Consequently, type the details you wish to add.  
Why Can't You Edit Contacts on Your Android Device?
Sometimes, your attempts to edit contacts on your Android device aren't successful, and numerous reasons might cause this. One such cause is that you don't have permission to edit the contact. This happens when your contacts are synchronized with your Google account. 
In such an instance, you'll be forced to use another gadget linked to your Google account or go to the web. It's also possible you can't edit the contacts on your Android gadget because you're running on an outdated Android OS version. In addition, you can't edit a contact that's been deleted or combined with another contact. 
Summary  
You need to go to the Contacts app if you want to edit a particular contact on your Android device, for instance, changing the home address, special date, name, or email address. Users of Android devices are permitted to make these changes without breaking a sweat. This is pleasing to know if you want to update the contact information on your Android gadget. 
But if you need further guidance on editing contact details on your Android device, this guide outlines everything to know. These insights will help you effortlessly access the Contacts app and edit the contact details. 
Frequently Asked Questions
How can I delete a read-only contact?
If there's a contact on your Android gadget you don't communicate with any longer, it might be about time to delete it. But how to delete it may appear confusing, but this shouldn't be so because you can easily unlink the contact. You can simply do this by following these steps.
1. Go to the menu and click "View Linked Contacts". 
2. Tap on the contact you wish to unlink and confirm this action. This contact, going forward, will no longer be read-only. 
3. Launch the Contact app on your Android device. 
4. Scroll through the contacts list until you see the one you want to remove. 
5. Search for the "More Actions" icon that appears like three dots and click on this icon, which releases a drop-down menu with options. 
5. Remove the contact from your Android device by tapping the "Delete" option. A new pop-up to confirm your wish to continue deleting will eliminate the read-only contact from your Android smartphone. 
After deleting the read-only contacts, it won't be easy to find them again on your Android smartphone. You can't delete the read-only contacts directly from your Android smartphone because they're stored in the cloud. This means to delete them, and you'll first need to delete your Google account from your Android device to remove the read-only account.