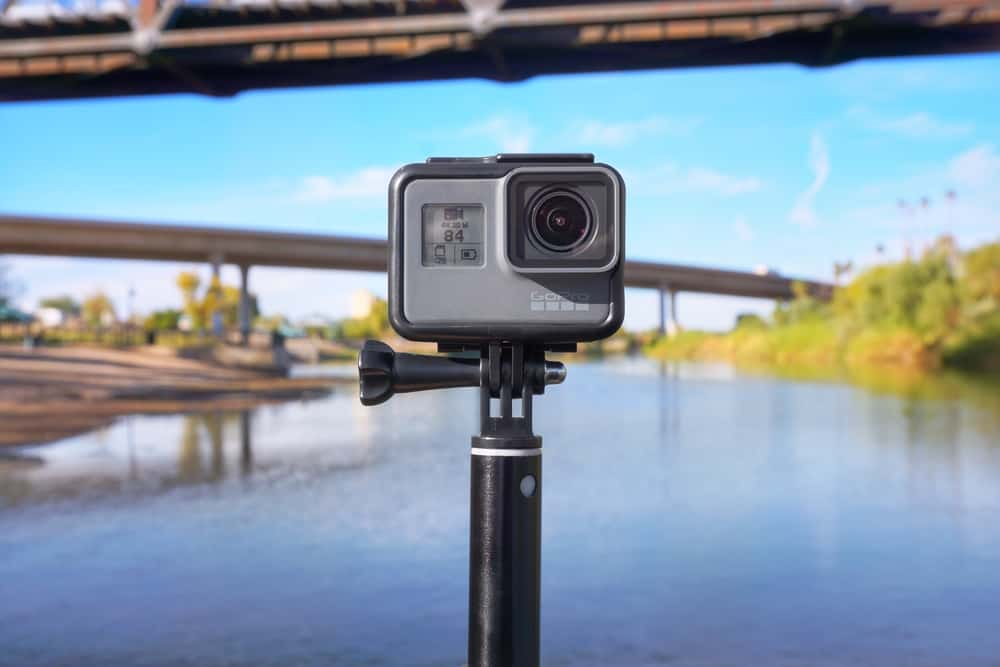 Are you wondering how several amazing cinematic GoPro videos on popular platforms such as Instagram and YouTube are made?
You should understand that editing marks the difference between high-quality videos and those that don't look so great. With GoPro cameras and top editing software, you can turn your videos into stunning videos of artwork. So, how can you edit GoPro videos on a PC?
You can use several available software to edit GoPro videos on a PC. iMovie is one of the best software. Other great choices include VideoPro Vlogger and Pinnacle Studio Ultimate.
Since making fast, high-quality videos ought to be your priority, using any of this software will ensure that every video taken with any GoPro camera is optimally edited.
In this article, we'll walk you through each method of a standard edit of GoPro videos on a personal computer.
Steps To Edit GoPro Videos on a PC
Here are three ways to edit GoPro videos on PC.
Organizing your media is crucial before the editing process. Put the GoPro videos in separate folders and organize the clips in a specific sequence to save time.
Method #1: Using iMovie
iMovie is a user-friendly software you could use on a PC to edit GoPro videos. It's an ultimate method that does not involve downloading any extra program. It features every basic editing functionalities and easy to use interface to actualize top-notch editing tasks.
Here's how to use iMovie to edit GoPro videos on a PC.
Upload into your PC the files from your GoPro camera. One of the ways to do this is by inserting the SD card from the GoPro camera into your computer via an SD card reader.
Launch the iMovie app.
Hit the "Import" option at the center of the media section.
Choose the GoPro videos that need to be edited at the device's internal storage and upload them to the program.
Drop the videos to the program's timeline after dragging them from the media section to perform the proper editing process on the files.
Upload the movie files into a hard drive after a successful editing process.
Method #2: Using VideoPro Vlogger
VideoPro Vlogger is one of the best software for editing GoPro videos. It's characterized by a simple workflow and has distinctive features such as wind noise reduction, lens correction, etc. It's free and doesn't impose watermarks or other restrictions upon exports.
Here's how to use VideoPro Vlogger to edit GoPro videos on a PC.
Upload the GoPro footage to your PC from the SD card.
Launch the VideoPro Vlogger on your computer, attend to some settings (frame rate, resolution, location, and project name), and press the "New Project" button to move to the editing workspace. You can also get a quick start by keeping the default settings.
Import GoPro videos from your PC by hitting the big plus (+) button in the "Media Library" panel.
Drag the videos to the video track from the Media Library. After previewing the GoPro clips, cut and reorganize them accordingly.
Fix the issues with GoPro footage caused by factors such as camera video settings, weather, etc. Skip this step if the video is good.
Preview and add the preset motion effect to your video. Also, fine-tune the motion path, cropping area, and speed in the keyframe toolbar.
Put speed ramping effects to the video, add transitions, texts, effects, and filters, and then add background sound and music effects.
Save and export the video from VideoPro Vlogger.
Method #3: Using Pinnacle Studio Ultimate
Pinnacle Studio Ultimate is a great tool that can work effectively for editing GoPro videos on PC. It features a user-friendly interface (comes with only three icons: "Import", "Edit", and "Export"), and the "Store" is where you can purchase extra filters and functionalities.
Here's how to use Pinnacle Studio Ultimate to edit GoPro videos on a PC.
Download, install, and launch the Pinnacle Studio app on your PC.
Drag GoPro footage to the program's timeline from the library.
Put the timeline scrubber where you intend to trip and hit "Mark In" to open a trimming point.
Click the "Mark Out" button when you are done editing.
Move to the "Create Title" option and press the title editor.
Add texts and adjust the font sizes under the text settings. Use other tools such as "Look Settings", "Switch Motion", "Background Settings", and "Stereoscopic Settings" to enhance your videos.
Go to the "Editor" and hit "Effects".
Press "Create Song (Ctrl 7)" to add music.
Click "Exporter" from the "Export" tab on the interface.
Conclusion
Editing GoPro videos on PC is not difficult if you know the right software to use. This article has been able to provide some of the best ones. Each of the methods discussed is good enough to give you the best videos that suit the purpose of use.