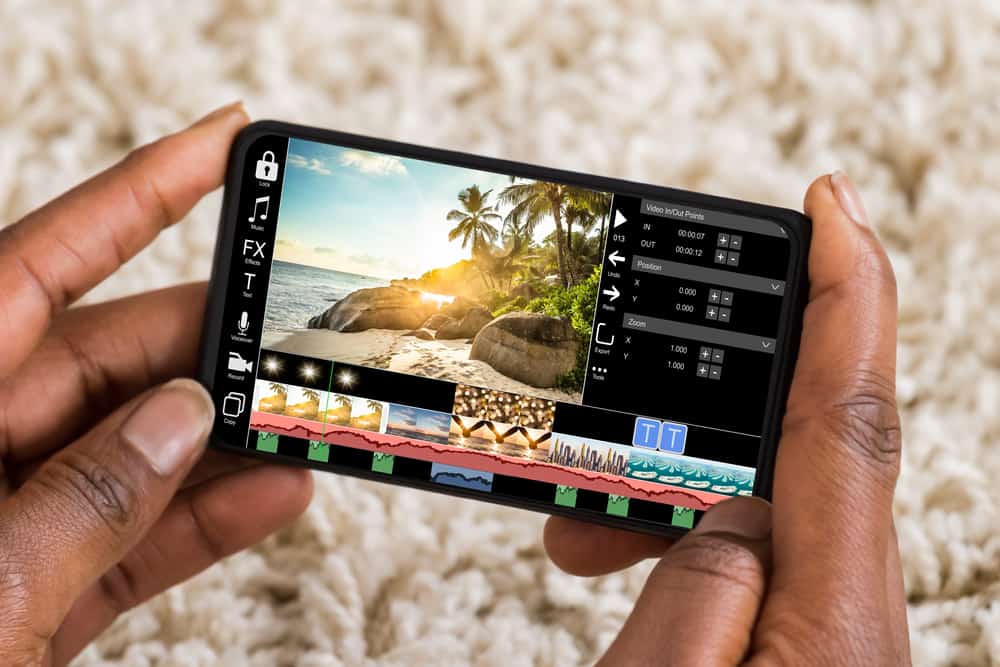 Several years back, you could only do video editing on desktop computers. But advancement in technology has changed the story. If you have a smartphone, you can now edit your videos using numerous video editing apps and tools. Android devices rule the market globally. As user-friendly devices, you can find it easier to create and edit incredible videos. If you are with one, how can you edit videos on Android?
Technically, there are many video editing apps you can download and use on your device. But when it comes to editing to get stunning videos on Android, you may want to consider the use of Google Photos and Filmr.
Android is uniquely made. Aside from the fact that you can create your videos on it, you can also proceed seamlessly to edit them on the same device before uploading them on different social media platforms.
In this article, we'll walk you through two ways you can edit your videos on Android devices. 
Steps To Edit Videos on Android Devices 
Here are two ways to edit the videos you have created on your Android devices.
Method #1: Using Google Photos 
The Google Photos app is designed with most Android devices by default. It is a fantastic option for video editing as it is characterized by several great features. You can get it from the Google Play Store if it doesn't come with your Android device.
Here's how to edit videos on Android using Google Photos.
Launch the Google Photos app to see the photo gallery where all your media are located. 
Click the media clips you intend to make a video of,  hit the plus (+) icon, and select the "Movie" option. You will see your media clips in your timeline, but know that you can't drag and drop them to change their position quickly. 
Drag the slider in and out to the specific duration you need to trim the videos.
Hit "Save".
Press the "Music" icon in the middle-right portion of your video editing timeline to add sound or music.
Hit "My Music" if the song is already saved on your device or explore theme music.
Select your preferred song and press the tick icon.
Click "Save".
Press the "Picture" icon close to "Music" on your video editing timeline to crop the video.
Select either the "Portrait" or "Landscape" format.
Press "Save" to finish.
Although it takes a few seconds to add sound to videos on Google Photos, you cannot add trending songs from the app.
The first thing to do is download the music to your device and follow the complete process. Besides, it is impossible to add different sounds to different clips.
On Google Photos, formatting options have limits when making a movie. However, it is possible to crop to any preferred aspect ratio if you're editing singular video clips.
Method #2: Using Filmr 
Filmr is a great Android app for creating pro-looking edits. It features more than 150 filters and effects and a simple, intuitive interface that makes editing fast and easy. With Filmr, you can add trending music with a library of over 20 million royalty-free songs.
Here's how to edit videos on Android using Filmr.
Download the Filmr app on your device.
Sign up if you don't have an existing InVideo account. But if you do, sign in with your details.
Import footage from your phone gallery if you have the clip already on your Android device. But if not, you can record using the app camera. 
After adding the clips to the editing timeline, hit the "Format" icon on the top of the screen and select your preferred aspect ratio. 
Choose the clip to edit and drag the ends to cut or trim it.
Hit the "Transition" icon to add a transition between two video clips to make the video more standard.
Click the "Music" icon near the video icon on the right side of the editor to add music to your video.
Press the "Text" icon on top of the screen. Choose the preferred font option that is best for your video.
Decrease or increase the text size and change the text's placement and color after selecting the font.
Save the video once you're done to your Android gallery, or share it on your social channels directly. 
To post your videos to your social media handles directly, you need a Filmr PRO account.
Conclusion 
Editing videos on Android is simple if you know the right app. This article has provided some of the best and most accessible ones. The two methods discussed are good enough to give you the best videos suitable for your social channels.