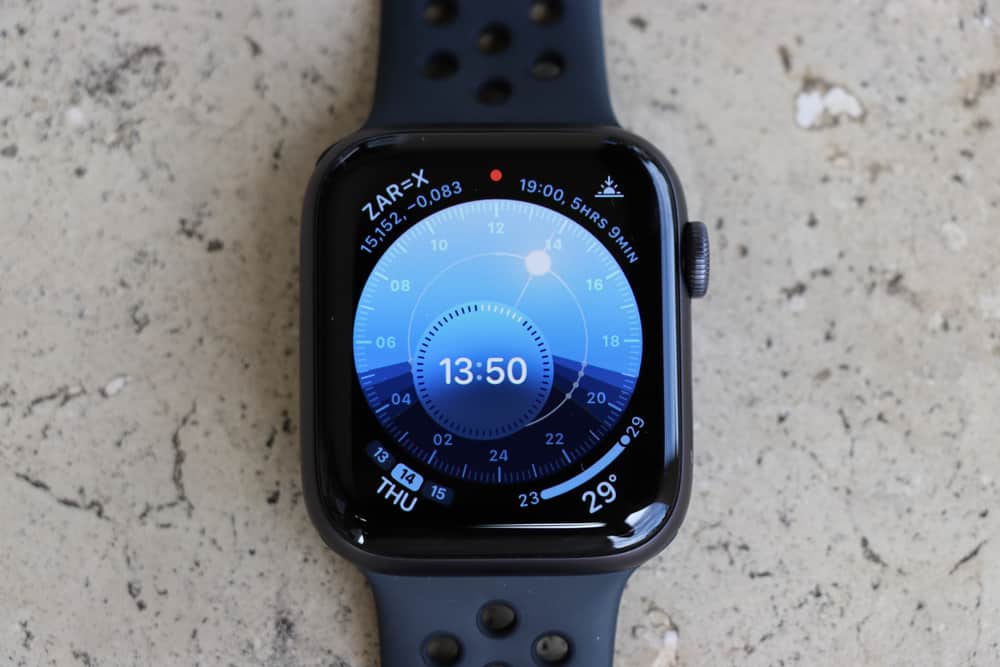 If you are a fitness freak or have recently joined the group, you may have an Apple Watch to keep your workouts on track. However, mistakes may occur, and you would want to edit your workout. Unluckily, neither the Apple Watch nor the Activity app on your iPhone allows you to edit the workouts. But we have found a way to fix this issue.
Head to the Apple Health app to select the workout you wish to edit and tap it to view its details. Scroll down to "Workout Samples"; you can edit the samples like heart rate, energy, steps, or distance from there.
This blog will discuss how to add and delete a workout, customize the metrics on your workouts, and a few tips and tricks. So, let's start right away.
Apple saves different data as samples. Whether you jog or run, your heart rate, speed, distance, and route are saved under the name samples.
How To Edit an Apple Watch Workout
Your Apple Watch does not store all data; instead, the data goes straight to your iPhone's application, known as HealthKit. It carries your confidential medical information and all the fitness samples that the watch records on your workouts.
Here is how to view and edit your samples.
Head to the HealthKit app.
Take yourself to the "Show All Data" screen.
Select the desired workout you wish to edit. Tap it again to view its details on the screen.
Scroll down to see the "Workout Samples". Under this tab, you can edit all metrics.
How To Add an Apple Watch Workout
Editing may seem like calling out for trouble. If that is the case, we suggest adding a new workout.
There are two ways to do that, depending on the workout you need. Let's discuss both of them.
Method #1: Manually Starting an Unrecorded Workout
This is for when you wish to change the workout metrics manually.
Open the Health app on your iPhone.
At the bottom, you will see the "Browse" option. Click on it.
Select "Activity" > "Workouts".
Press "Add Data".
You can now add relevant details like "Activity Type", "Calories", and "Distance".
Method #2: Starting a Recorded Workout
If you wish to start a workout in real-time, here is how to do it.
Open up the Apple Watch.
Go to the Workout app.
Select the desired workout you wish to start. You can now begin the exercise by tapping on it.
If you want to set parameters for your workout, follow these additional steps.
Click on the three dots.
Set the time, distance, and calories per your preference through the +/- options.
Tap "Start".
How To Customize a Workout
If you want to hide a metric on a workout, you can customize it here.
Launch the Apple Watch app on your iPhone.
Tap the "My Watch" tab.
Scroll down to open "Workout".
Click on "Workout View".
Select the desired workout and press "Edit".
A list of metrics will pop up before you. Skim through them.
Tap the minus (-) icon option to remove the selected metric.
Some workout controls are the end button to end the workout, the pause button to pause the workout session in case you need a break, and the lock icon to disable screen taps. This is perfect for swimmers and people working out in misty weather.
Conclusion
Apple Watch is a helpful gadget for tracking and analyzing your fitness levels. However, editing or adding a new workout can be tricky as you may need an iPhone to pair up with the Apple Watch. Although there are a few detours you may have to take, it is worth keeping up with your workout goals.
Frequently Asked Questions
How does the Apple Watch track my workouts?
It uses the GPS to track your route on the workout and the distance you covered, the heart rate sensor to track your heart rate, and the accelerometer to note down your speed.
How does the Apple Watch calculate the calories I need to burn?
The watch can calculate the calories you need to burn every day by using the information you give to the Apple Watch, like height, weight, gender, age, and movement throughout the day. 
How do I remove a workout from your Apple Watch?
Go to Health app > "Browse" > "Activity" > "Workouts" > "Options" > "Show All Data" > "Edit" > your desired workout > "Delete".  
Can I use other workout apps on the Apple Watch?
Yes, you can use any workout app since it supports several popular applications.