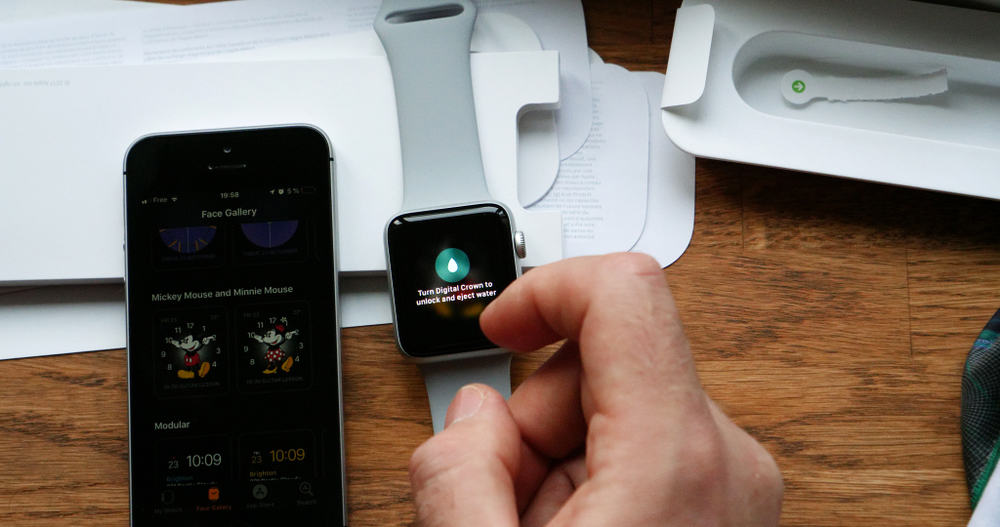 One of the biggest worries that eat away the peace of every SmartWatch owner out there has to be their device sub coming to water damage. However, if you own yourself an Apple watch, you are one of the few lucky individuals who can simply eject water from their watch and save yourself from the dread of getting your watch water damaged.
There is a built-in option in every Apple Watch that allows you as a user to eject water out of it with just the touch of a button. Moreover, Apple also provides your watch with a water mode that protects your device from accidental touches when you are in the water.
Now that said, keep in mind that all the Apple watches from series 2 and above are IPX7 rated, meaning that they have a water resistance rating of up to 50 meters. Apart from the excellent water resistivity, all Apple watches use the built-in microphone and speakers to eject water from the Apple Watch.
So without further ado, let us get started with ejecting water from your Apple Watch.
Ejecting Water Using Water Lock
Any Apple Watch that is either a Series 2 or above has the ability to Water Lock itself. Water Lock allows the user to eject water while also preventing accidental touches when you are in the water.
Turning On Your Water Lock
In the newer version of the watch, the watch automatically senses when you are in water and then turns on the Water Lock. Here is how you can turn on Water Lock manually if your watch fails to turn it automatically on.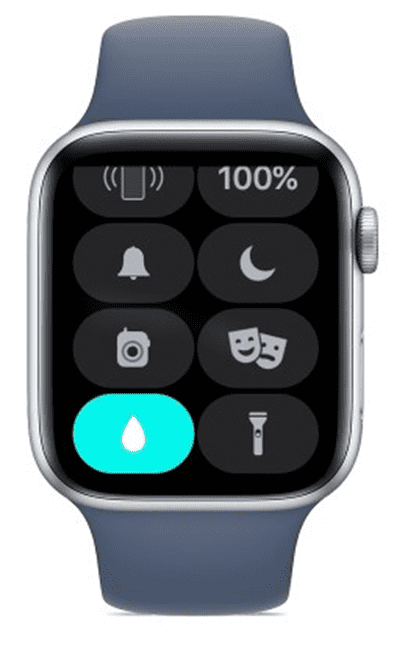 Tap your Apple Watch to access the Control Centre.
Swipe up until you find a water droplet icon inside your Control Center.
Click on the Water Droplet icon to turn on your Water Lock.
Turning Off Your WaterLock
Once your Water Lock is on, you won't be able to access your Apple Watch as it would be locked. To unlock your Apple Watch, you will need to unlock the Watch Lock with the help of your Digital Crown.
Simply rotate the Digital Crown on your Apple Watch to turn off your Water Lock. It doesn't matter which direction you rotate your Crown; keep rotating it until you see Unlocked written on your screen.
How Does Water Lock Eject Water?
Now that you are successful in ejecting all the water that entered your Apple Watch, you are probably wondering how your watch did it. Well, the answer to that is very simple, as the watch itself is sealed with a very strong adhesive that prevents water from flowing inside the watch; the only way the water can get into your watch is through the speaker grills and the microphone.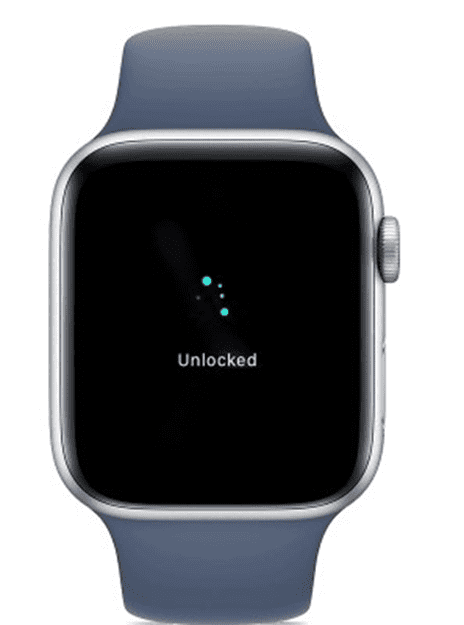 Now that you know where the water is in your device, your Apple device simply uses its speaker to blast some sounds at different frequencies, which gets the water out of the watch. The Apple Watch repeat this process a few time using different frequencies until all the water is out. After the procedure is done, make sure to dry it using a dry cloth.
Once the Water Lock is on, you can check its status by checking at the middle top side of your Apple Watch. If there is a Water Droplet symbol present there, it means Water Lock is on.
Summary
It's very common to get water on your watch due to the nature of its placement. We also know that it can be a hassle to take your watch off whenever you go near any water. However, Apple Watch is no ordinary watch as it provides its users with a great amount of water resistivity.
We hope this guide will help you use your Apple Watch to its full extent by making sure you benefit from all the perks that Apple offers.
Frequently Asked Questions
Do you have to eject water from your Apple Watch?
Absolutely, getting water outside of your Apple Watch is a must. Any kind of water present inside your watch's speaker and microphone can muffle the sound coming from your watch. Moreover, prolonged exposure to water can cause permanent damage to your Apple Watch.
Can I shower with my Apple Watch 6?
The thing is, you can shower with your Apple Watch, but you shouldn't, as soap can end up ruining your sealing compound. Moreover, you need to keep in mind that Apple Watches are water-resistant, not waterproof; hence long exposure to water can damage your device.
How do I Eject Water out of my iPhone?
To eject water from your iPhone, you need to use a third-party app. You can either download an app using the App Store or use the infamous shortcut method to create a Water eject shortcut on your iPhone.