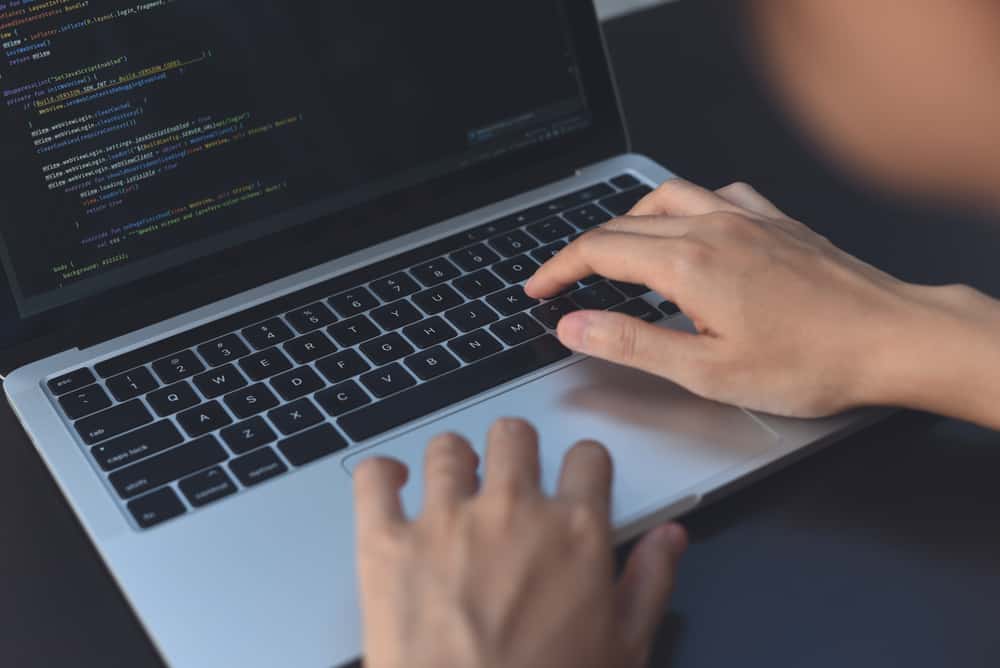 Are you tired of slow web page load speed or typing your data every time you visit an online store on your Mac? Luckily, you can get rid of the frustration by enabling cookies and JavaScript.
To enable cookies and Javascript on your Mac, launch Safari. Next, click "Safari" to access the drop-down menu and choose "Preferences" from the list. Next, navigate to "Privacy", select "Cookies and Website data", and check the box beside "Enable JavaScript". Finally, refresh the browser to activate new settings.
To make things easy, we have written a comprehensive step-by-step guide on enabling Cookies and JavaScript on your Mac computer. We'll also discuss why enabling both of them is important.
Why Is It Important To Enable JavaScript and Cookies on Your Mac?
If you have visited a web page on your Mac browser that asks you to "Accept Cookies", you might be familiar with the term. By accepting them, you can improve your browsing experience when you revisit the page later and explore more features.
However, if you do not accept them, the website will take a little longer to load the next time you open it.
Additionally, enabling cookies and JavaScript helps save user data for the next visit. For example, whenever you decide to remember a password on a website, it creates a cookie and keeps it on your device. This way, you don't have to type in your credentials again on the website for a set period, reducing page reloading times.
Enabling Cookies and JavaScript on Your Mac
If you're struggling with enabling Cookies and JavaScript on Mac, our 4 step-by-step methods will help you complete this task quickly.
Method #1: Enabling Cookies and JavaScript in Safari
These steps allow you to quickly save your data on your Mac's default Safari browser.
Open Safari.
Click "Safari" beside the Apple logo on the top left side.
Choose "Preferences".
Select "Privacy".

Go to "Cookies and Website Data".
Uncheck the box beside "Block all cookies" to enable cookies on Mac and refresh or relaunch the web browser to activate new settings.
If you're looking for a smoother Safari experience, enable JavaScript with these steps.
Launch Safari.
Click "Safari" to access a drop-down menu.

Select "Preferences" and click "Security".
Click the box beside "Enable JavaScript" to enable it.
Refresh or relaunch the web browser to activate new settings.
You can now surf any web page on your Mac without interruptions!
Method #2: Enabling Cookies and JavaScript in Mozilla Firefox
Since JavaScript is already enabled by default in Mozilla Firefox, you will only need to enable cookies on your Mac for uninterrupted web browsing with these steps. 
Open Firefox.
Click the three horizontal lines on the top-left corner to access the menu.
Choose "Settings/Options".
Click "Privacy & Security".

Choose "Standard" to enable all cookies except the ones with trackers.
Reopen the web browser to activate new settings.
Method #3: Enabling Cookies and JavaScript in Google Chrome
With these steps, you can also enable cookies on your Mac if you use Google Chrome as a default browser.
Open Chrome.
Click the three stacked dots to access the Chrome menu.
Select "Settings".
Click "Privacy and Security".

Choose "Cookies and other site data".
Click "Allow All Cookies" to enable them and relaunch the browser to activate new settings.
For a better browsing experience with Google Chrome on your Mac, try enabling JavaScript with the following steps.
Open Chrome.
Click the three stacked dots to access the Chromes menu.
Click "Settings".
Click "Privacy and Security".
Select "Site".
Select "JavaScript", choose "Allow all sites to run JavaScript (recommended)", and relaunch the browser afterward!

Method #4: Enabling Cookies and JavaScript in Microsoft Edge
Microsoft Edge can also store information in cookies if you allow it with the following steps.
Launch Edge.
Select the three stacked dots on the right side to access the browser menu.
Click "Settings".
Click "Cookies and site permission" and turn on the "Allow site to allow and read cookies data" option in the right pane.

If you want access to all website features, try enabling JavaScript with the following steps.
Open Edge.
Select the three stacked dots on the right side to access the browser menu.
Click "Settings".
Choose "Cookies and site permissions" and click "JavaScript" under "Site Permissions".

Toggle the button beside "Allow (recommended)" until it turns blue, and refresh the browser to activate the settings.
Summary
This guide discussed enabling cookies and JavaScript on Mac while using Safari, Mozilla Firefox, Google Chrome, and Microsoft Edge browsers.
Hopefully, your question is answered, and you can now access websites with full features and less waiting time!
Frequently Asked Questions
Where are cookies stored on my Mac?
Mac devices store web browser cookies in the "Library" folder, and you can easily access them by launching Finder and searching for the folder.