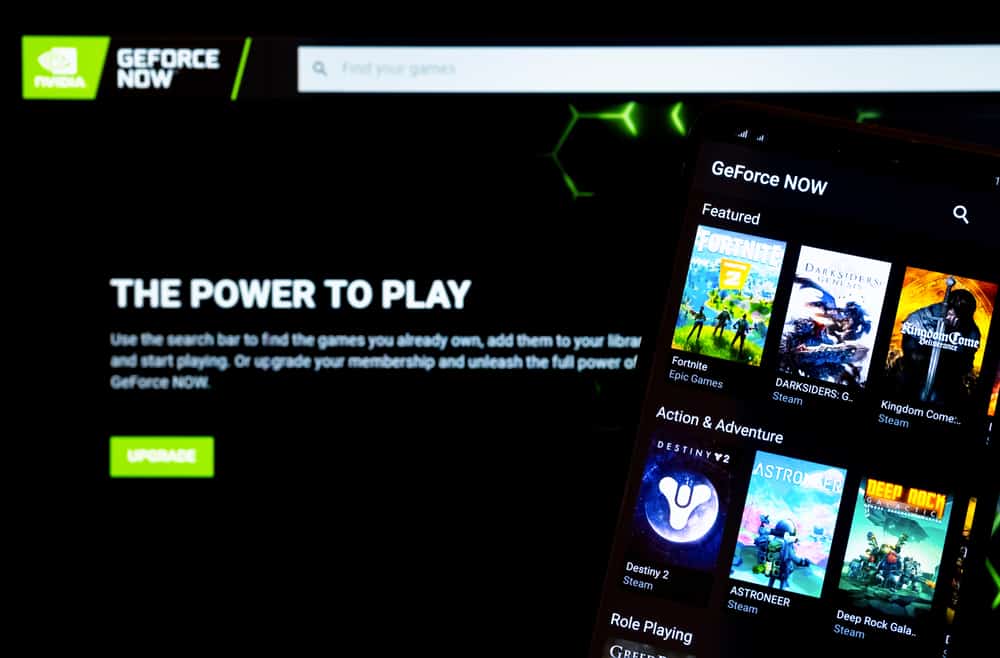 A quick Google search, and you'll come across many websites telling you to use ShadowPlay (or Nvidia Share) to share your gameplay live. But if you've never done this before, how do you go about it?
Don't worry. It's very easy, and we got you covered. You need to make sure your system meets the requirement to run it.
To enable ShadowPlay, launch the GeForce Experience app. At the top, you'll find a gear icon that will take you to settings. Scroll down, and see a section heading "In-Game Overlay" with a toggle switch. If it's not enabled, toggle to enable it. 
Are you confused? Don't be, as it's only a 3-step process. Read on to know more about what ShadowPlay is and how you can enable it.
What is ShadowPlay?
Nvidia ShadowPlay (now named Nvidia Share but still popularly known as ShadowPlay) is a tool that allows you to both record and stream live gameplay. It is also an in-game overlay that will enable you to check your fps and take screenshots.
You most likely have this feature if you have the latest NVIDIA graphics card. Plus, it works even on Windows 7!
How To Enable ShadowPlay
To enable ShadowPlay, here's what you need to do:
Step #1: Open GeForce Experience
You can access Nvidia ShadowPlay only through the GeForce Experience. This Nvidia software helps you do many things, like optimizing the game settings and downloading and installing the latest drivers.
If you have the software, click on it to start it. If you don't have it on your computer, you will first need to download and install it. You can find the download link on NVIDIA's website.
Step #2: Make a Few Changes
If it's been a while since you used the GeForce Experience, or if you've never used it, you might have to adjust the settings and optimize the program before enabling ShadowPlay.
First, make sure the software itself is up-to-date and then download and install new drivers, if there are any.
Once that's done, go to "Settings." This will be the small gear icon on the top right of the screen beside your username.
Step #3: Enable ShadowPlay
Before you go ahead and enable the NVIDIA ShadowPlay, check if your hardware supports it. You can either go to the official website and check the list of graphics hardware that supports this feature or directly check it using the GeForce Experience program.
In the application, find the tab that says "My Rig." Then go to ShadowPlay and see if your system meets all the requirements. In case it does, the status will be "Ready." If not, you will know why.
You can also check if your hardware is compatible with ShadowPlay by going to "In-Game Overlay" in the "Features" section of the software. If it meets the requirement, look to the "Features" tab left that says" In-Game Overlay." Toggle it on, and that'll enable ShadowPlay.
Step #4: Make changes if you want
This step is optional and doesn't change much. But you can change things like sound and recording quality settings, change where the files are stored, or modify the ShadowPlay UI. You can do this by going to "Settings" in the same tab.
Summary
ShadowPlay is a great feature, especially for gamers, since it allows them to stream their game and share it with others. Enabling it is pretty straightforward, thanks to the NVIDIA GeForce Experience Software. And with the steps defined above, you won't have any problems!
Frequently Asked Questions
The feature is free for all those who have an Nvidia graphics card that supports it. There's no additional subscription fee, and all you need to do is download the GeForce Experience software, which is also available for free. 
Does ShadowPlay affect gaming performance? 
ShadowPlay can affect the gaming performance and lower the fps, especially if you use features like Record and Instant Replay. But the extent to which it affects it depends on how good your graphics card is. Generally, you can avoid low fps by only recording when you want to and keeping Instant Replay switched off.