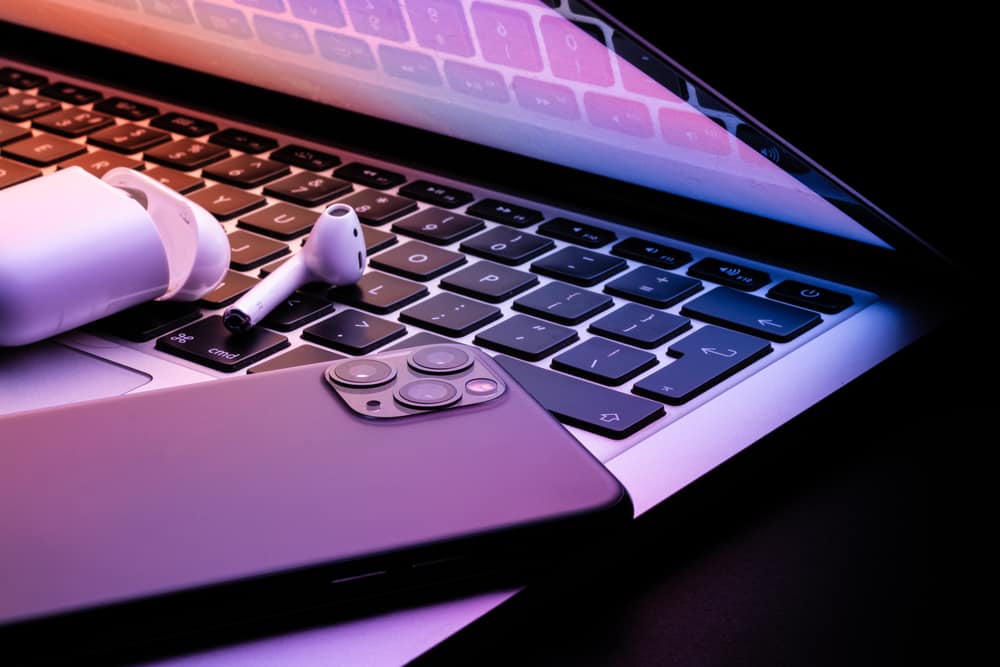 As one of the most-used wireless headphones, the Apple AirPods have found their way into a lot of lives. There are some instances, though, when you might need to erase and factory reset your AirPods, such as if you're selling them or aren't working properly.
By unpairing your AirPods and holding the button on the case, you can factory reset them and get them back to the state they were before you bought them. Then, from the Find My app, you can disconnect them from iCloud.
Whether you're planning on giving your AirPods away or selling them, it's always a good idea to erase them before doing so. Or, If your AirPods are not responding or you just can't figure out why they're acting up – a reset may help.
This article explains how to go ahead and erase your AirPods and return them to factory default settings with just a few steps.
Step #1: Put the AirPods in Their Case
You'll need to put the AirPods in their charging case and close the lid before you can erase and factory reset them.
Afterward, wait about 20-30 seconds and open the charging case lid again without removing the AirPods from the case.
Step #2: Unpair the AirPods
Unpairing AirPods from the iPhone is the next step, and you'll need to use the iPhone's Settings app. Open the Settings app on your iPhone or iPad paired with the AirPods.
From Settings, go to "Bluetooth", then click on the information ⓘ icon next to your AirPods under "My Devices".
To unpair AirPods from your iOS device, tap "Forget This Device" > "Forget Device" to confirm.
Step #3: Press and Hold the Button on the Case
As soon as you've unpaired the AirPods, the next step is to reset them, which can be done by pressing and holding the setup button on the case's back.
Hold this button on the back of the charging case for at least 10-15 seconds until the indicating light blinks yellow and white while ensuring the lid of the charging case is open.
The flashing of the light indicates that the AirPods have successfully been reset to factory default settings.
You can skip the next step of removing the AirPods from iCloud if you are only looking to reset the AirPods, but if you want to sell them or give them away, you can continue.
Step #4: Removing AirPods From Apple ID
As long as you're just resetting your AirPods to clear out any problems, you can skip this step, as this is only for those who want to sell their AirPods or pass them down.
Ensure that the AirPods are in their case, then open a web browser and go to www.icloud.com from your smartphone or computer.
Once you have logged in with your Apple ID credentials, go to "Find iPhone" and click "All Devices" from the top. From the drop-down list, select your AirPods. After that, click "Remove From Account" > "Remove".
Then you'll be asked to enter your Apple ID password, and your AirPods will be unpaired and removed from your Apple ID and other iCloud devices.
Step #5: Reconnect the AirPods (Optional)
As this step is only for those who are resetting their AirPods to fix issues, you don't need to follow it if you are selling or giving them away.
Having reset your AirPods to factory defaults, the final step is to pair them once again with your iPhone.
You can pair your AirPods by placing them close to your iPhone while their charging case is open, then follow the on-screen instructions to complete the process.
By following these simple steps, you'll be able to fix any problems that might be causing your AirPods not to work properly, and get them back up and running as if they were new.
Or, if you want to sell them, following these steps will allow you to factory reset them and restore them to their former glory so they can be passed down.
Frequently Asked Questions
How do I remove AirPods from someone else's iCloud?
The previous owner will need to remove the AirPods from their Apple ID using the Find My app. If that is done outside the Bluetooth range, the AirPods will also need to be factory reset.
Why can't I reset my AirPods?
Both AirPods must be inside the charging case to reset the AirPods. If you still can't reset them, take the AirPods out, then put them back in and ensure they're fully connected inside the case.
What is the button on the back of AirPods for?
The setup button on the AirPods charging case serves two purposes: resetting the AirPods and manually pairing them with non-Apple devices.